Temporary trailers for homeless people planned on downtown city lot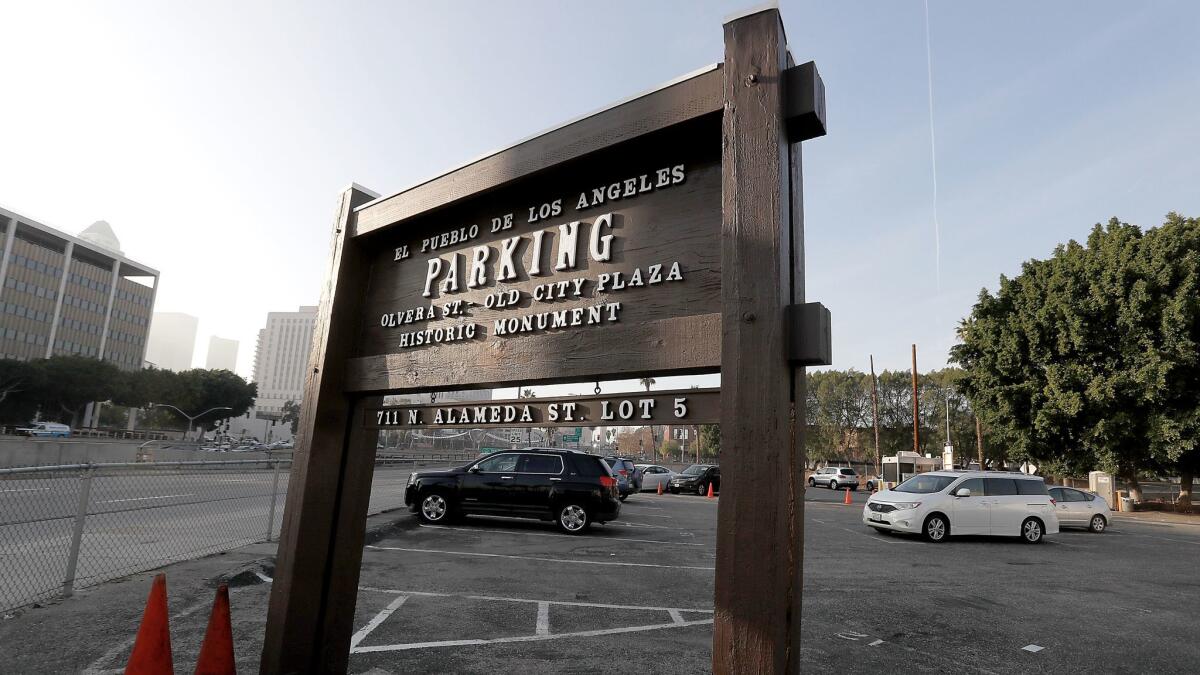 Los Angeles city leaders are planning to house dozens of homeless people in trailers on a city-owned downtown lot as a possible model for citywide temporary shelters.
A proposal that will be submitted to the City Council on Tuesday calls for installing five trailers on a parking lot at Arcadia and Alameda streets by the beginning of summer.
The trailers would house about 67 people and target the homeless population that sleeps on the sidewalks in the area around the historic El Pueblo site off of Main Street.
The shelter would operate for three years with the hope that residents placed there would move on to permanent housing within six months.
The proposal comes from a task force formed by Mayor Eric Garcetti to brainstorm on how to get thousands of unsheltered people off the streets.
If approved by the City Council, the initiative to provide temporary shelter would mark a new strategy for the city, which has focused primarily on encouraging the construction of permanent housing through $1.2 billion in voter-approved bonds.
Garcetti has said he hopes temporary housing can be placed on other city properties throughout the city to help serve the estimated 25,000 unsheltered homeless people in the city.
Councilman Jose Huizar, who represents the downtown area, is expected to introduce the motion Tuesday to authorize city funds for the proposal, which will cost an estimated $2.3 million for the first year. After that, running the shelter will cost $1.3 million annually.
The initial proposal would include three trailers for housing. The other trailers would be used for showers, bathrooms and laundry and for management and services.
The Los Angeles Homeless Services Authority, a city-county agency, would contract with a nonprofit to operate the site and provide services.
The proposal comes after several council members have acknowledged that the city is not doing enough to help people who live in encampments from downtown to Sylmar and the Westside.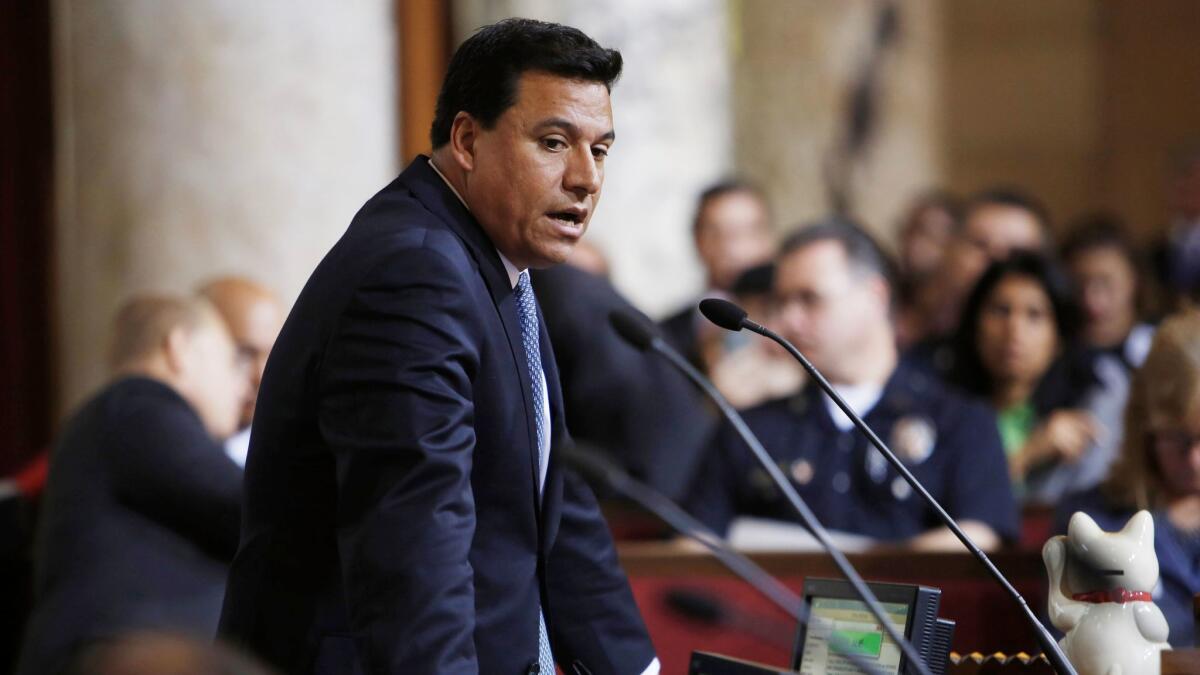 "I think the city has failed miserably," West Valley Councilman Mitch Englander said late last year of the city's street strategy.
"The mayor believes it is not humane to allow people to sleep on the streets if we have resources to provide shelter," Matt Szabo, Garcetti's deputy chief of staff, said in an interview last week. "It is important to the mayor that he gets as many people off the streets as possible."
At recent events, Garcetti has given some hints about City Hall's plans to provide temporary housing.
"You'll see in the coming months a couple of pop-up villages that we're looking at doing," Garcetti said at a homelessness volunteer event in Brentwood last month.
He also said that he isn't a fan of tent cities because "they are a temporary solution and have known problems and people don't get out."
In an interview last week on KNX-AM, Garcetti challenged City Council members to find places in their districts for more temporary housing, saying the city needs sites for "not just permanent housing, but for shorter-term shelter, pop-up shelters, pop-up housing, with those dollars that we have."
Martin Schlageter, policy director for Huizar, said the intent of the councilman's motion is that temporary shelters also go up in other parts of the city.
Twitter: @dakotacdsmith
Twitter: @geholland
Twitter: @LATDoug
Sign up for Essential California for news, features and recommendations from the L.A. Times and beyond in your inbox six days a week.
You may occasionally receive promotional content from the Los Angeles Times.