House subcommittee assails VA over West L.A. campus leases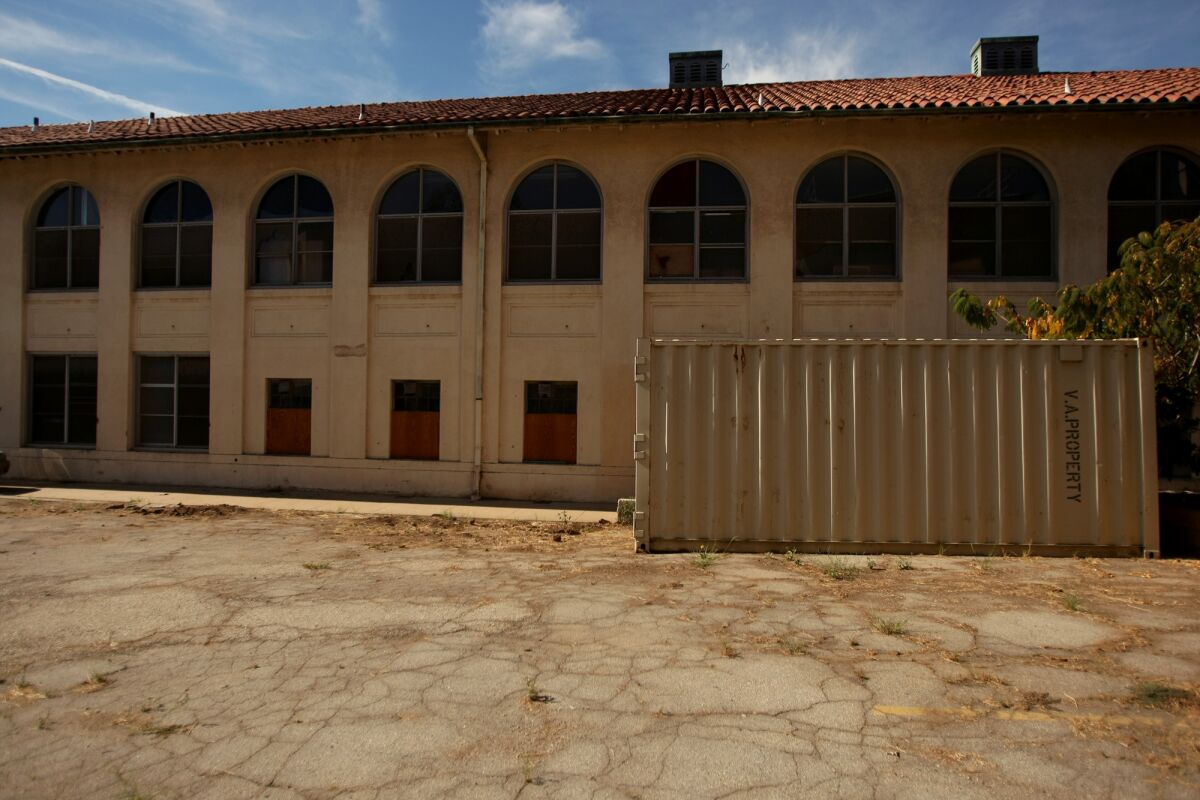 A congressional subcommittee on Tuesday ripped into the U.S. Department of Veterans Affairs for issuing commercial leases on its sprawling West Los Angeles campus while thousands of homeless veterans slept in the streets.
"It's an atrocity," said Rep. Jackie Walorski (R-Ind.). "The vets are sleeping outside in the cold, while the VA has to correct many, many years of wrongs."
The hearing of the House Committee on Veterans' Affairs Subcommittee on Oversight & Investigations focused on a scathing report in September from the Government Accountability Office, which found that the VA had failed to collect rent from commercial leaseholders at its 387-acre West Los Angeles campus. At least one leaseholder is being investigated criminally, officials said.
A federal judge in 2013 struck down the leases, saying they had nothing to do with medical care for veterans.
Subcommittee members were particularly irate that the illegal leaseholders had not been evicted immediately.
Rep. Mike Coffman (R-Colo.) questioned why a nonprofit had its $250,000 rent waived for financial hardship, in violation of VA policy. Committee members also were critical of a botanical garden that was allowed to sublease property to an exotic bird sanctuary and a food pantry, another policy violation.
"Homeless veterans and a bird sanctuary on the same ground," Coffman said. "I don't get it."
Rep. Dan Benishek (R-Mich.) said a hospital laundry was allowed to stay without paying rent at all.
"Seems like people in L.A. would collect the damn rent," Benishek said.
Officials deferred most of the questions until Friday, when the VA is due to release a strategy plan to end veteran homelessness in Greater Los Angeles, or to October, the deadline for the VA's master land use plan for the property.
The plans are part of a legal settlement VA Secretary Robert A. McDonald announced last month to turn the West Los Angeles campus into permanent and bridge housing for homeless veterans. Under the agreement, McDonald also pledged to set an "exit strategy" for the controversial leases.
Stephen Lord, the GAO's forensics audit chief, testified there were 25 "entities" with campus leases, and 400 agreements worth $25 million, although a full accounting was difficult, given problems with the VA's record-keeping. The campus currently houses 818 veterans, mostly in emergency shelters or temporary housing, officials said.
Skye McDougall, acting director of the Veterans Integrated Service Network, said she was "as appalled" as anyone when she learned about the lease irregularities after assuming administrative duties at the West Los Angeles campus in January. Donna Beiter, the VA's longtime Greater Los Angeles director, retired Dec. 31, and Ralph Tillman, the facility asset manager, stepped down in September.
Walorski and other committee members demanded that those responsible for the lease blunders be held accountable. Walorski said Beiter, who lived in VA housing on the campus, paid $2,450 a month in rent for a 3,500-square-foot house whose market rate was $10,000 a month.
McDougall promised another audit of the property in April, and said the rents would be part of the assessment.
"Why does it take until October to find out you're in violation of the law when you're already in violation of the law?" Coffman asked.
Twitter: @geholland
---
The stories shaping California
Get up to speed with our Essential California newsletter, sent six days a week.
You may occasionally receive promotional content from the Los Angeles Times.