L.A. immigrant who spent six months in detention describes harsh conditions at Adelanto facility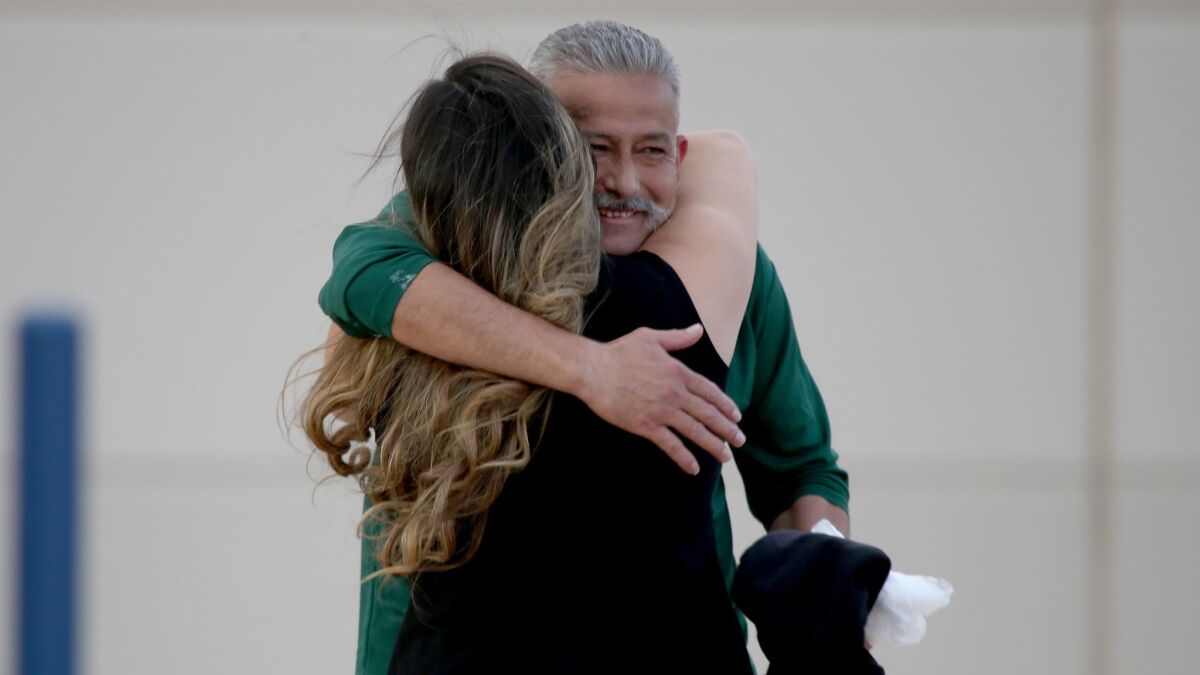 From his cell at the Adelanto immigration detention facility on July 11, 2017, Romulo Avelica Gonzalez scrawled out a journal entry on lined notebook paper.
"Another person hanged himself," he wrote in Spanish. "Lost asylum."
It was one of five suicide attempts over the course of eight months at the facility that houses nearly 2,000 detainees. Four months earlier, a Nicaraguan man had been found hanging in his cell from his bed sheets.
And so Avelica, 49, said he wasn't surprised by the news that federal officials who turned up for an unannounced inspection in May had discovered significant health and safety risks.
Officials from the Department of Homeland Security inspector general's office found nooses made from sheets and spoke to detainees who reported waiting weeks or months to see a doctor. They met with a dentist who dismissed necessary fillings and suggested that detainees use string from their socks to floss. And they found that detainees were commonly subjected to disciplinary segregation before being found guilty of violating rules, according to the scathing report made public Tuesday.
Inspectors said Immigration and Customs Enforcement had violated its own national detention standards, including prohibiting detainees from hanging or draping objects from any fixtures or furniture.
Lori Haley, an ICE spokeswoman, said immigration officials take the findings seriously and "agreed to conduct a full and immediate review of the center to ensure compliance with detention standards and expedite necessary corrective actions." She said a contracted inspection firm is scheduled to examine Adelanto again this month.
The facility is owned and operated by the GEO Group, which runs dozens of private prisons and detention centers around the country.
Avelica was detained at Adelanto for six months until August 2017. He was arrested by immigration officers while dropping his daughters off at school. His 14-year-old daughter filmed the encounter from their car. The footage went viral. Since being released on bond, he has received a work permit while he and his wife await the fate of their U visa applications, which are available to crime victims.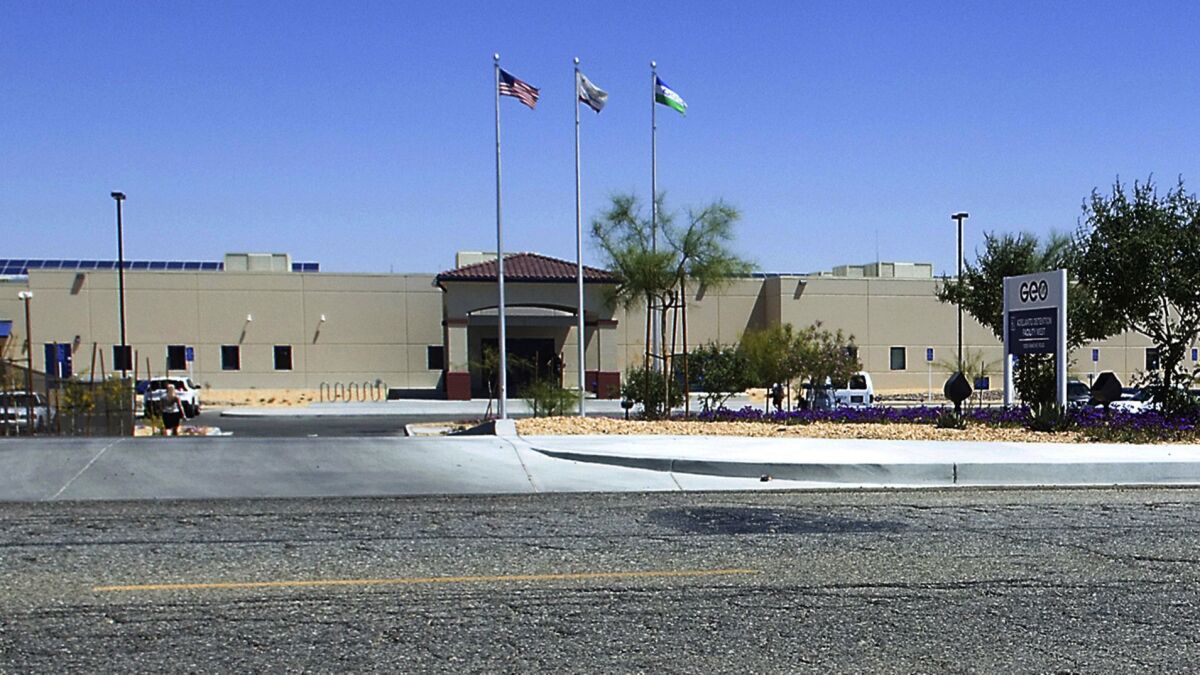 Avelica said the incident last July was one of three attempted suicides that he learned about during his time at Adelanto, including that of the Nicaraguan man. He said the other two were Haitian asylum seekers. He witnessed one of the suicides firsthand.
The man couldn't afford a lawyer and had fought his own asylum case. He was housed three cells over from Avelica and the two spoke regularly.
Avelica said the man was quiet and mostly kept to himself. He said he would give the man cookies or try to engage him in conversation to lift his spirits.
The man had told Avelica that his family was very poor and that his dream was to build them a house. He had friends on the East Coast but said they hadn't helped him.
"I knew he was really desperate because he'd been in there a year and eight months," Avelica said. "He couldn't take it anymore."
Avelica said the man's situation was similar to many other immigrants in the facility. Those who came from extreme poverty couldn't afford to buy food at the commissary or call their families, he said, so they easily became depressed.
"I think the system works to make them give up their fight," he said. "It's too long a process to endure."
The man had not left his cell for two days when he tried to take his own life, Avelica said. It was about 9:30 a.m. and the cells had just been unlocked for the day but not many people were outside. He heard guards yell for help, looked outside his cell, and saw the man. He had tied his bed sheet to the metal railings on the second story.
Avelica said he and others tried to help but guards told them to stay back. He said the man was carried away unconscious but survived. He never saw the man again.
The other Haitian man, whose cell was in a different block, was found hanging by his bed sheet in the shower stall, Avelica said. He saw guards remove him in a gurney. Federal officials found nooses made from bed sheets in 15 of 20 cells they inspected in May, according to the report.
From November 2017 to April, detainees filed 80 medical grievances with the facility for not receiving urgent care, not being seen for months for persistent health conditions and not receiving prescribed medication.
On July 5, 2017, Avelica wrote in his journal that detainees had started a hunger strike, in part to improve medical care.
He said detainees are asked to fill out a form seeking medical attention and often don't hear back about scheduling an appointment for at least a week.
Avelica said detainees with stomach aches or the flu tend to stick it out with tea or over-the-counter medications offered at the commissary — if they can afford it.
"One official put it to me this way: 'Look, for them to treat you here, you have to fall to the floor,'" he said. In other words, only the most dramatic medical concerns get immediate attention.
Avelica, who has diabetes, saw the doctor every day for nearly two months for quick blood sugar checks after his levels rose and he began losing weight.
But he said his care was an anomaly.
"They knew I was in the eye of the media," he said. "If I hadn't been, they wouldn't have treated me the way they did."
Mental health professionals urge people experiencing suicidal thoughts to seek help by contacting the National Suicide Prevention Lifeline at (800) 273-8255.
andrea.castillo@latimes.com | Twitter: @andreamcastillo
---
The stories shaping California
Get up to speed with our Essential California newsletter, sent six days a week.
You may occasionally receive promotional content from the Los Angeles Times.