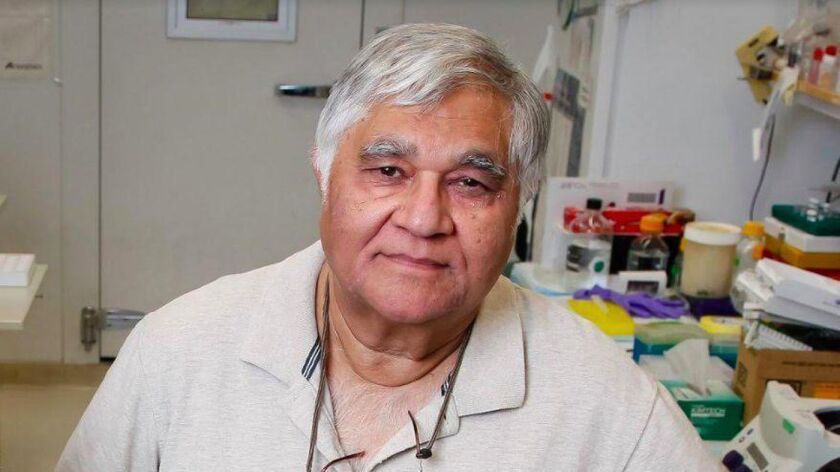 Inder Verma, a star researcher at the Salk Institute, gave his "unconditional resignation" after an investigation into his conduct, the institute said Monday.
"Last week, prior to the board concluding its discussions regarding the investigation and taking formal action, Dr. Verma tendered his unconditional resignation," the institute, based in San Diego, said in a letter. "This morning, the Board of Trustees voted unanimously to accept it."
The letter was signed by Salk Institute chair Dan Lewis and President Rusty Gage. It said the institute wouldn't comment on details of the investigation.
Verma was accused of sexual harassment by eight women, according to a story in the journal Science.
The institute's letter made no mention of that or any other specific allegations, but implied Verma's conduct went against the Salk's mission.
"When we signed on to be part of the Salk, we signed on to Jonas Salk's bold mission to better humanity," the letter said. "And no humanistic value can be more important than respectful, fair treatment of each and every person – not just on our campus, but in all walks of our lives."
Fikes writes for the San Diego Union-Tribune
bradley.fikes@sduniontribune.com
---