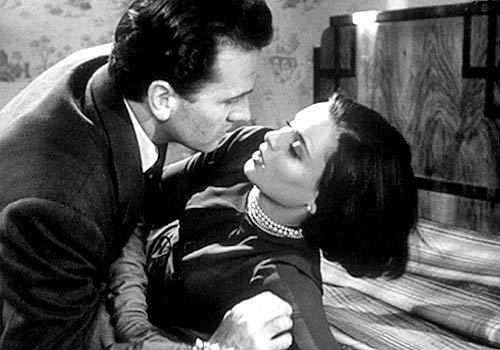 14 Images
Michelangelo Antonioni | 1912-2007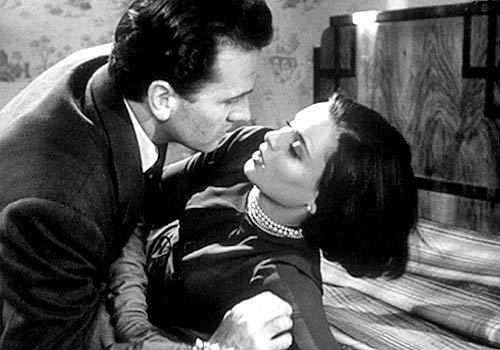 Massimo Girotti and Lucia Bose in a scene from the 1950 film "Cronaca di un Amore," directed by Michelangelo Antonioni.
(LACMA)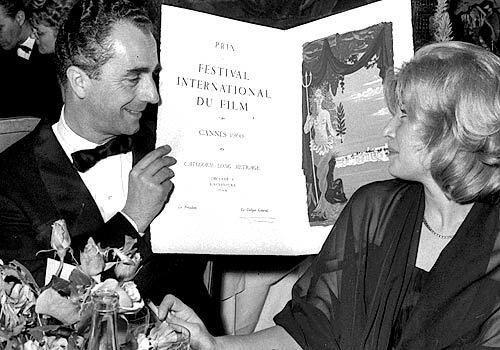 Antonioni shows his special jury prize for "L'Avventura" to Italian actress Monica Vitti at the 1960 Cannes Film Festival.
(AP)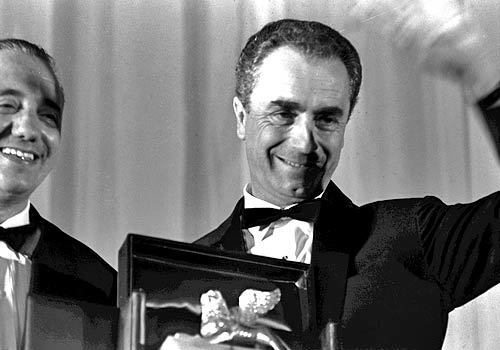 The director waves at the Venice Film Festival in 1964.
(Mario Torrisi / AP)
On the set of "Blowup" in 1966.
(David Willis)
A former film critic and documentarian, Antonioni had a decade of feature filmmaking behind him when he achieved international renown in 1960 with "L'Avventura ("The Adventure"), which many consider his finest film.
(EPA)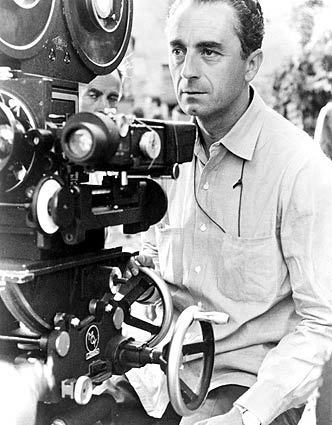 Antonioni's three cinematic parables of alienation — "L'Avventura" ("The Adventure"), "La Notte" ("The Night") and "L'Eclisse" ("The Eclipse") — marked what film historian Andrew Turner called the discovery of a "new cinematic language."
(Hulton Archive / Getty Images)
Antonioni and fellow Italian director Federico Fellini in Cannes in 1971.
(Michel Lipchitz / AP)
Jack Nicholson and Maria Schneider star in Antonioni's 1975 film "The Passenger."
(United Artists)
Antonioni and Jack Nicholson in Los Angeles in 1975.
(AP)
Times film critic Kevin Thomas has described Antonioni as "one of the most rigorous screen poets in the history of film," a director who "communicates as much as possible through the camera rather than by dialogue."
(AP)
Some moviegoers complained that Antonioni's films were too slow, too intellectual and too vague, thus prompting the term "Antonioniennui."
(EPA)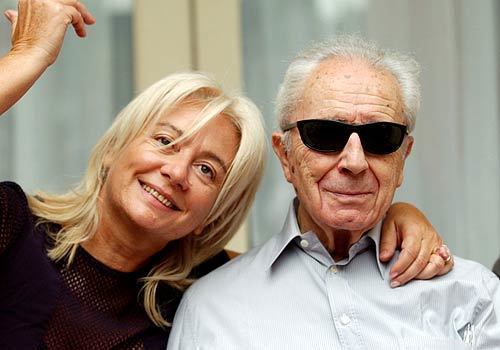 Antonioni and wife Enrica Fico in Venice, Italy, in September 2002. They were attending the Venice Film Festival, where he received the "San Marco" prize for his career.
(Luca Bruno / AP)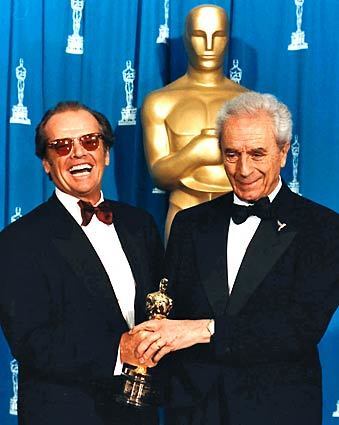 Jack Nicholson and Michelangelo Antonioni at the 1995 Academy Awards, where the director received an honorary Oscar for lifetime achievement.
(AMPAS)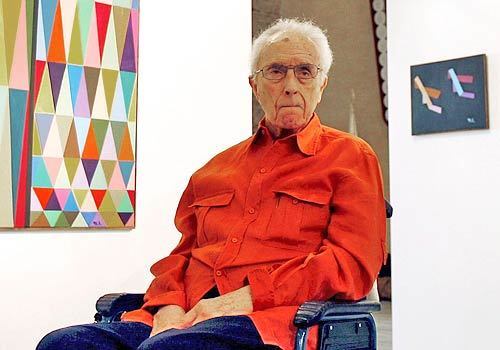 Michelangelo Antonioni in September 2006. A debilitating stroke in 1985 had severely limited his ability to speak.
(Alessia Paradisi / EPA)