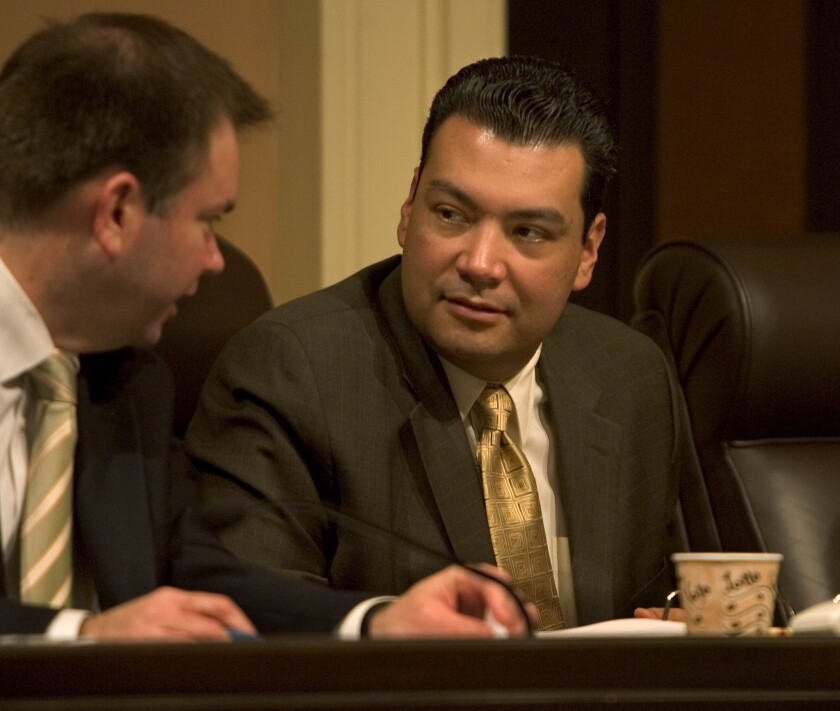 Reporting from Sacramento —
The state Senate on Wednesday gave final legislative approval to a measure that would allow minority groups to file legal challenges to the way Los Angeles County and other jurisdictions draw districts for elected officials.
The bill, which goes to Gov. Jerry Brown for consideration, expands the California Voting Rights Act to allow judges to order local governments to redraw district lines or increase the number of seats to make sure minorities don't have their voting power diluted.
Sen. Alex Padilla (D-Pacoima) said he introduced SB 1365 because of concern about a U.S. Supreme Court ruling that struck down portions of the federal Voting Rights Act, and legislation introduced in other states requiring voters to show photo identification at the polls.
Padilla said approval of the bill is "assuring that when districts are drawn that they will be drawn consistent with the voting rights protections for historically disenfranchised communities." Several Republicans voted against the measure, but it passed on a 23-12 vote.
Some pundits have suggested the legislation could allow groups to convince a judge to force an expansion of the five-member Los Angeles County Board of Supervisors so that it can include more Latino members, but Padilla said that was not his principal reason for introducing the bill.
Latino activists have said there should be at least two Latino-majority districts on the board given that Latinos make up almost 50% of the county's population.
---