FDA says medical devices suspected in UCLA superbug outbreak remain necessary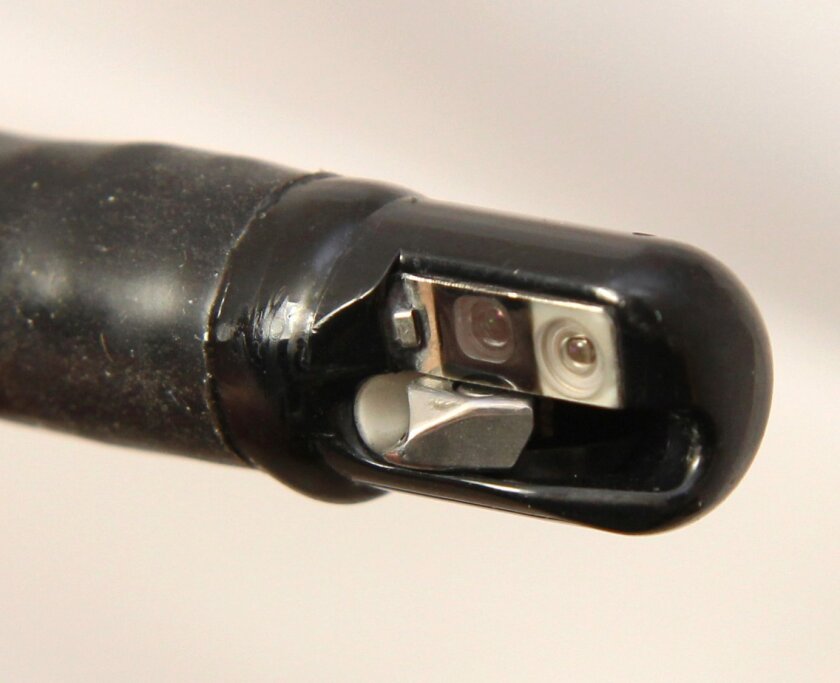 Reporting from Washington —
U.S. Food and Drug Administration officials Friday defended the agency's decision to allow medical scopes linked to patient infections to remain on the market.
------------
FOR THE RECORD
An earlier version of this post said the medical scopes were linked to about 135 deaths. There were 135 cases of patients having been potentially infected by contaminated scopes.
------------
Thursday, in a notice to hospitals and doctors, FDA officials warned that the devices, known as duodenoscopes, are designed in such a way that fully cleaning them may not be possible. Contaminated devices are believed to have transmitted drug-resistant infections to patients at several hospitals over the last two years, including two who died at UCLA's Ronald Reagan Medical Center.
The review of the design and performance of the problematic scopes remained "ongoing," the agency said in a statement.
Despite the danger that has been found so far, "FDA is concerned by the risk to public health that would be created by removing the scopes from the market," the statement said. "No alternative devices" are available to replace the scopes, it added.
"Of the more than 500,000 procedures performed in the United States each year using duodenoscopes, only a small fraction have been associated with transmission of antibiotic-resistant organisms," the FDA said.
The FDA has legal authority to order the devices off the market, but doing so would deny patients access to an "often life-saving procedure," the statement said.
The scopes in question feature a tiny camera mounted on the end of a tube that is threaded down a patient's throat and into the digestive tract. They are used by physicians to diagnose and treat cancer, gallstones and other conditions in a procedure called ERCP, or endoscopic retrograde cholangiopancreatography.
In the UCLA outbreak, at least five patients have tested positive for drug-resistant bacteria in addition to the two who have died, and 179 others may have been exposed. Similar outbreaks have occurred over the last two years at hospitals in Pennsylvania, Illinois and Seattle.
---
The Latinx experience chronicled
Get the Latinx Files newsletter for stories that capture the multitudes within our communities.
You may occasionally receive promotional content from the Los Angeles Times.