In North Dakota, Native Americans face a voter ID law they believe is aimed at them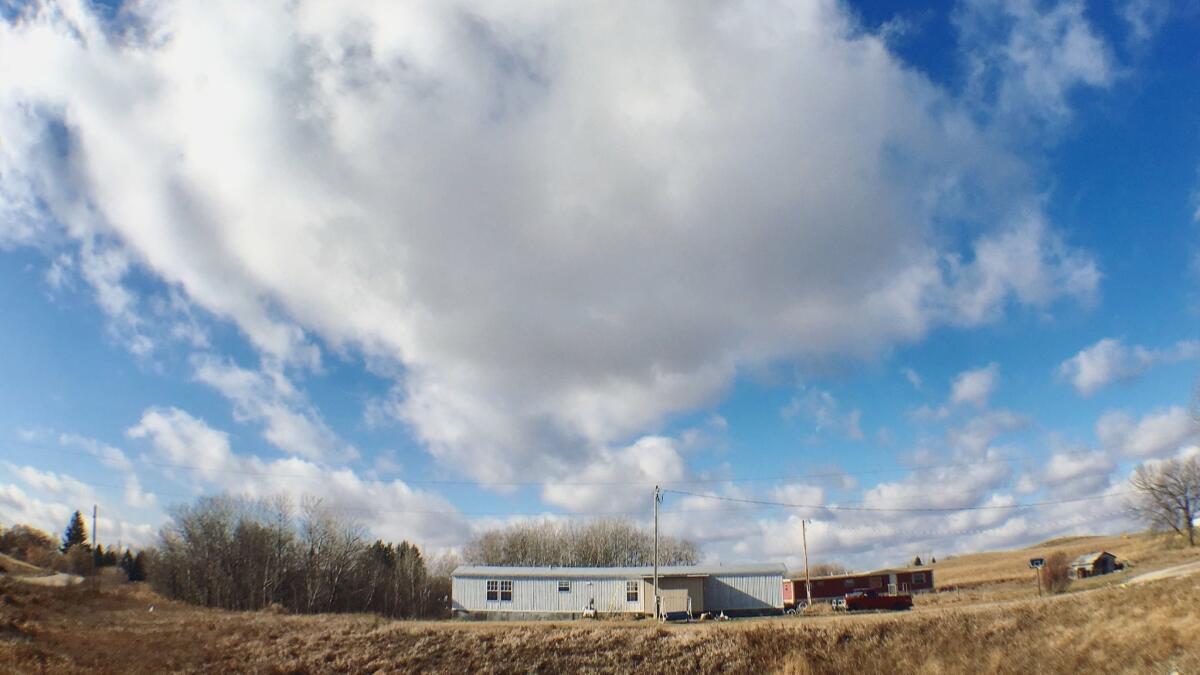 Reporting from Fort Yates, N.D. —
It was less than a decade ago when street signs with names such as Buffalo Avenue began sprouting in reservation communities across North Dakota like Fort Yates, where Terry Yellow Fat lives.
Yellow Fat, a great-grandfather who has raised his family on the trust lands of the Standing Rock Sioux Tribe, never had a reason to identify his government-issued home by what he considered colonized standards, a distinction spelled out with numeric addresses.
When his mail arrives, it's delivered to a post office box about a mile down the road, a circumstance typical of reservation life.
Now, with election day nearing, that's become problematic for many reservation-based Native American voters in North Dakota.
Under a law the Supreme Court allowed to take effect last month, voters here cannot vote without a residential address. A post office box — once good enough to secure a ballot in this state — just won't cut it anymore.
Election officials and tribal governments are scrambling to figure out a workaround for a voter ID law that critics say is untested and unplanned. One last-minute solution involves so-called 911 coordinators who have been quickly assigning addresses to would-be voters based simply on a physical description of where they live.
But tribal members said that fix has been uneven at best and that election officials fail to appreciate the day-to-day realities of life on a reservation, where people don't need addresses to find neighbors and those without cars see no need to go through the bureaucratic hassle of getting a driver's license.
On Thursday, a North Dakota federal judge denied a challenge of the voter ID law by the Spirit Lake Nation and six individuals, including Yellow Fat. The judge said that, while the suit raised serious questions about the law, it would only create greater confusion to grant an injunction this close to the election.
The lawsuit argued that many Native Americans living on reservation lands do not have addresses or were assigned invalid addresses, while some streets have been given multiple names and sometimes multiple ZIP Codes.
"This problem threatens hundreds if not thousands more on election day," the suit said.
The litigation argued that the voter ID law, introduced by Republican legislators in the name of preventing voter fraud, is actually aimed at disenfranchising Native American voters. It is among a handful of cases unfolding in the U.S. — from a rigid voter ID law in Georgia to a tough-to-reach polling station in Kansas — in which marginalized communities claim their votes are at risk.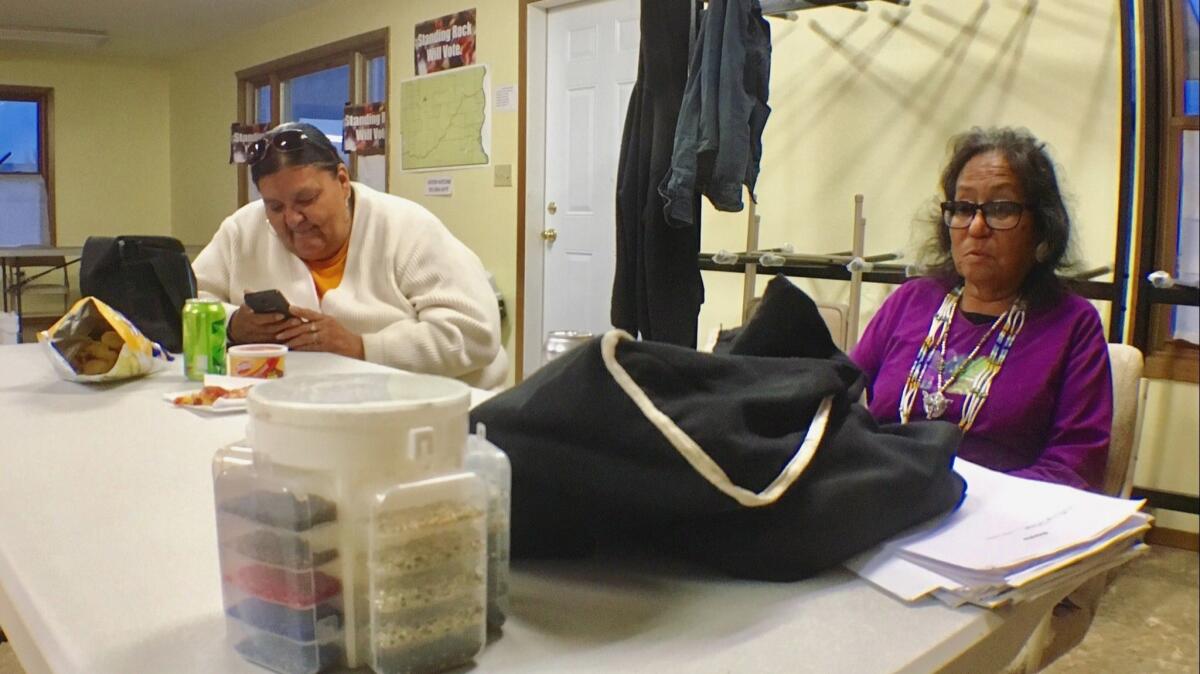 North Dakota Secretary of State Alvin Jaeger denies that the law was intended to deprive any person of the right to vote. Even before the law was upheld by federal courts, Jaeger said he sent a memo to tribal leaders directing voters to contact the 911 coordinators in each of North Dakota's 53 counties to obtain an assigned residential street address. He said it would be a quick and easy process.
However, it has been anything but easy for some would-be voters.
For Yellow Fat, the process has been, in a word, confusing. Less than a week before election day, he was issued not one, but two different addresses. The first one came from the Standing Rock Sioux Tribe. The second from the state. Neither, however, reflects where he actually lives.
"What have they done to us?" said Yellow Fat. "It makes me not even want to vote."
The voter measure was first introduced after Democratic Sen. Heidi Heitkamp's 2012 victory in a tight race determined by roughly 3,000 votes. Many ballots for Heitkamp were cast by Native Americans. When the voter ID law took effect in 2013, critics saw it as an attempt to suppress the Native American vote and filed a lawsuit, which ultimately was rejected in the courts.
The North Dakota Legislature was debating the issue again in early 2017 when President Trump was preparing to sign an executive order to resume construction of the Dakota Access pipeline, the controversial oil project that tribal members and others had protested.
According to committee minutes, legislators raised questions at the time about suspected voter fraud in the 2016 general election by those living "on the other side of the bridge" — a reference to the months-long road blockade enforced by a militarized police force guarding the pipeline construction.
In the final weeks ahead of the election, the state's five federally recognized tribal nations have been utilizing the 911 coordinator system to print their own ID cards with addresses for tribal citizens at no cost, while the state has offered free IDs to eligible voters provided by the state's Department of Transportation.
But verifying the addresses — so that every vote counts — may be difficult.
Calls made to county auditors supervising midterm elections in reservation-based precincts say they have been trained to verify addresses at the polls using a system different from the 911 list that Native American voters were encouraged to use by the secretary of state.
Auditors in three of the counties — Benson, Rolette and Sioux — said they will use state databases, or printed poll books, that list past voters whose residential street addresses match those from the North Dakota Department of Transportation. Addresses that do not appear in the file will be added as write-ins, according to auditors. If required, they said, verification could also include cross-referencing with the state's 911 coordination system.
Ballots requiring further address verification will be placed in a "set aside" pile, and it will be up to voters to validate their ballot by presenting supplementary documentation — such as utility bills, bank statements or employment pay stubs. But the problem for tribal citizens, once again, is that many of these documents won't reveal addresses because they use postal boxes.
"It's a silent war," Phyllis Young said of the process.
A former tribal councilwoman of the Standing Rock Sioux, Young said she does not have a driver's license or a state-issued ID. The election law, she said, was not implemented with people like her in mind.
Parked outside a get-out-the-vote command center down the street from where Yellow Fat lives is a bright yellow school bus that will be used to transport Standing Rock citizens to the polls. Painted on one side is an image of one of the tribe's most revered resisters, Sitting Bull — a symbol of the kind of duty that voters say they feel to turn out to the polls.
"We have been challenged," Young said.
"And yes, we are going to vote like never before."
Monet is a special correspondent.
Sign up for Essential California for the L.A. Times biggest news, features and recommendations in your inbox six days a week.
You may occasionally receive promotional content from the Los Angeles Times.