2 Ferguson police officials resign, court clerk fired over racist emails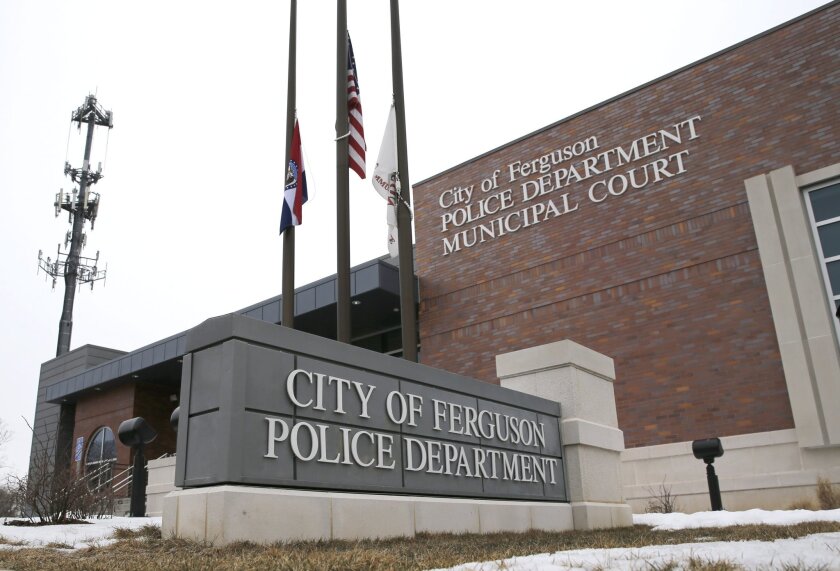 A Ferguson police captain and sergeant resigned and a top court clerk has been fired over racist emails reported this week by the Department of Justice in a scathing report about police practices in the Missouri city.
The emails were cited in the report as examples of the racist culture that was pervasive in the Police Department and the city's court and created a "highly toxic environment" that Atty. Gen. Eric H. Holder Jr. said made the city a "powder keg."
In an email on Friday, Ferguson City Atty. Stephanie Karr said that Mary Ann Twitty was fired Wednesday as a top clerk in the city's court. Two officers, Capt. Rick Henke and Sgt. William Mudd, resigned Thursday.
Ferguson officials gave no details about the departures.
Mayor James Knowles III said earlier this week that one employee had been dismissed and two others were placed on administrative leave in connection with the emails, which he condemned and said were "in no way representative" of the city or its employees.
The Justice Department announced Wednesday that it would not bring criminal charges against former Ferguson Police Officer Darren Wilson, who shot an unarmed Michael Brown, 18, on Aug. 9. There was no evidence that the white police officer had overstepped his authority in the shooting of the black man, the department found.
In another report released this week, the Justice Department said it found a pattern of racial profiling and targeting of African Americans for petty crimes and traffic offenses to raise money for the city. The department issued 26 recommendations including more training, suggestions that are being studied by the city, Knowles said at his news conference this week.
In the report on the police, investigators also said they had found the racist emails.
One email compared President Obama to a chimpanzee and another said Obama wouldn't be in office for long because a black man can't hold a job.
A third email quoted a joke that a black woman had been paid to have an abortion as an anti-crime measure.
Follow @latimesmuskal for national news.
---
Must-read stories from the L.A. Times
Get all the day's most vital news with our Today's Headlines newsletter, sent every weekday morning.
You may occasionally receive promotional content from the Los Angeles Times.