Texas mass shooting: Portraits of the fallen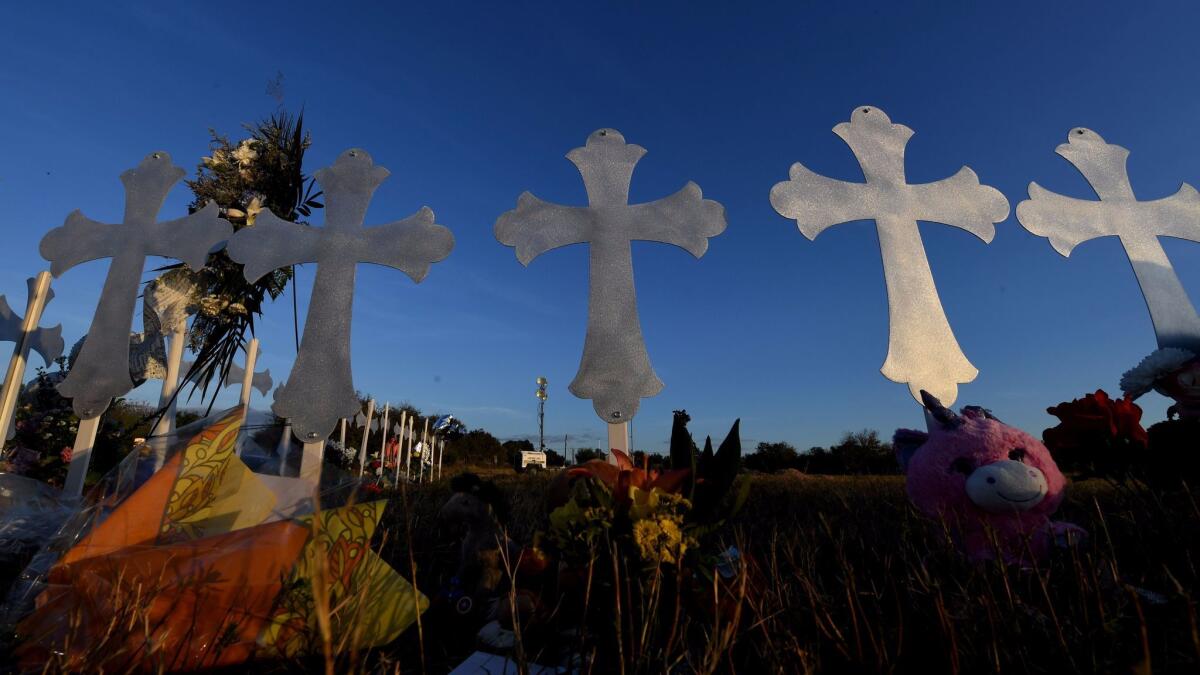 They were retirees and grandparents, young parents and children — all gathered for a morning service at the First Baptist Church in the small town of Sutherland Springs, Texas. More than two dozen, including a pregnant woman, died Sunday when a gunman showered bullets on the congregation.
---
Keith Allen Braden, 62
His father served. So did his three brothers. It was a family tradition of sorts, a natural progression that led Keith Allen Braden to serve in the Army.
Following his service, Braden settled into life in the San Antonio area, where he worked in the dairy department of a H-E-B grocery store.
He and his wife, Debbie, had three adult children and spent most Sundays at the First Baptist Church, said Braden's older brother, Bruce Braden.
"He was a good father," Bruce Braden, who lives in Indiana, told the Indianapolis Star. "He was strict and fair, but loving. He was a good provider and a good husband."
In recent years, Bruce Braden said, his brother had battled cancer and lost a lot of weight and hair from chemotherapy. Even so, "he was hoping to have a nice number of years left to live with his family," Bruce Braden told the Star.
Bruce Braden plans to travel to the San Antonio area in the days ahead to bury his brother in a military funeral. Missing from the service will be the customary three-volley salute.
"They've had enough gunfire," he said.
---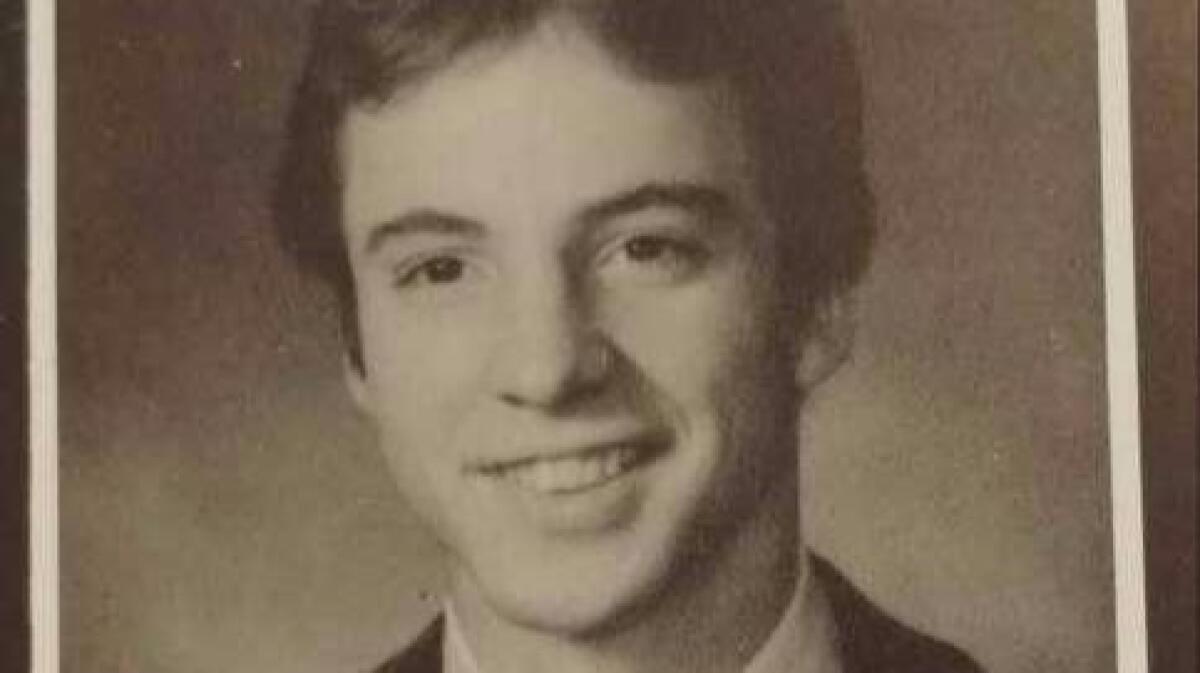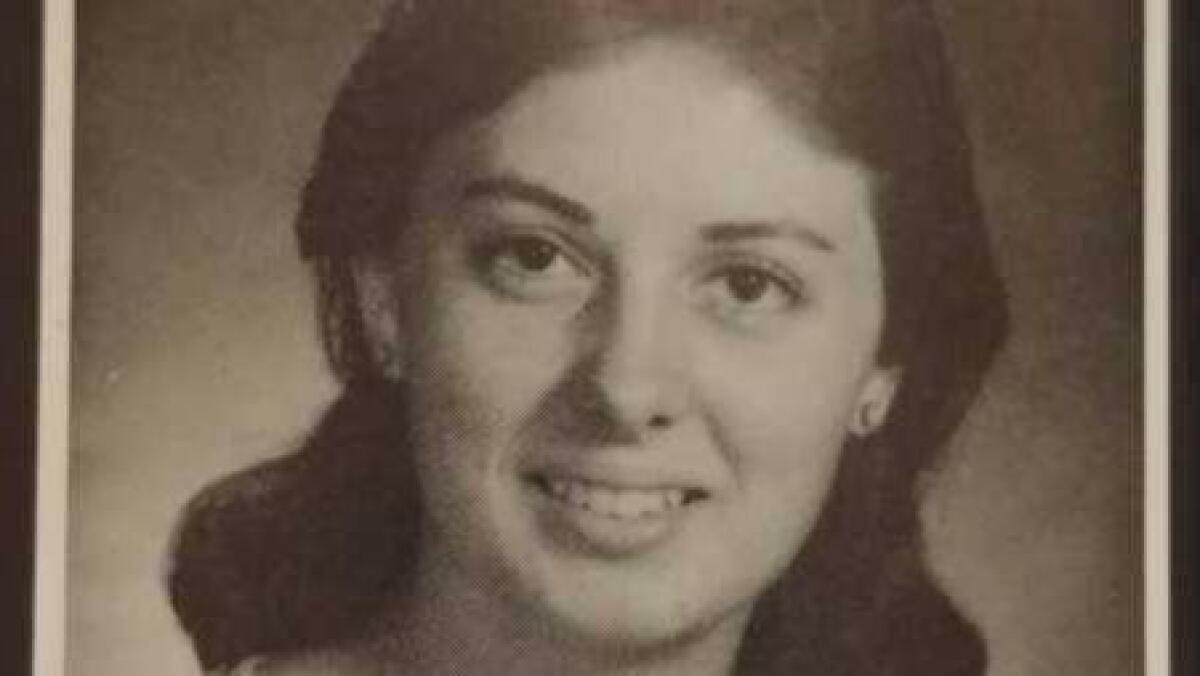 Robert Michael Corrigan, 51
Shani Louise Corrigan, 51
Robert Corrigan and Shani Brauher began dating as students at a high school in northern Michigan. Robert, an athlete, set a record at Harrison High School for the two-mile run — a mark that remained unbroken for 25 years, according to Renee Haley, the director of veterans' services in Clare County, Mich.
After graduating in 1985, the high school sweethearts married in the summer and Robert, who went by Bob, joined the Air Force later that year.
A 1987 letter from the Air Force congratulated Robert's parents on his selection as the March "airman of the month" at Wurtsmith Air Force Base in Michigan. "There are almost 1,500 individuals eligible to be placed into competition for this award each month," wrote Col. Cary Hardison. "Bob's selection implies that he is indeed one of the best!"
Over the span of his 29-year military career, Robert specialized in healthcare management issues, and he focused on emergency medicine and critical patient care. He served in Michigan, Texas, Florida, Ohio and Nebraska. He deployed to Afghanistan in 2007.
After retiring in 2015 as a chief master sergeant, the highest senior noncommissioned officer rank, Robert began working at WellMed Medical Management, a healthcare company that serves older adults. In this position, he led clinical training on topics ranging from electronic medical records to diagnostic screenings and policy.
He and Shani lived in Floresville, about a 20-minute drive from their church in Sutherland Springs.
"The best thing about Bob was that working with us was the least important thing in his life, and that was just amazing," said Debra Bentley, Robert's colleague and supervisor. "He was incredibly bonded to his family, his community and service to his community."
One of Shani's hobbies was playing FishWorld, an online game with over 1 million Facebook likes, where users create and control their own virtual aquariums. In the FishWorld Community Facebook group, several members posted about the loss of their friend.
"Even though we only talked online, through chat and emails, we were friends," wrote Rhonda Lord Worley of Shani. "I will miss your smile and humor. I will miss our talks, and there will always be an emptiness now that you are no longer online."
Bentley noted that Robert built a barn on his property in Floresville, almost single-handedly, and helped others in his community with handyman jobs. Under his SoundCloud moniker "Bobstradamous," he posted recordings of his music — both folk and Christian. Robert also played guitar in at First Baptist Church.
"He was just so humble. He used to laugh and say, 'They used to call me a Renaissance man when I was in the military.' " Bentley said it was true. "He could do anything, from writing really in-depth healthcare research that got published, to building a barn, to writing music on his guitar."
"He was probably the smartest man I ever met," Bentley added. "But he was very in line with the Christian spirit — not talking about what you do, but just doing it because it was the right thing to do."
Robert and Shani raised three sons. Two sons are following their father's footsteps by serving in the Air Force. A third son, Forrest Tyler Corrigan, died less than a year ago at 25, and a memorial service was held for him in the same church where his parents were killed.
"The two most important things to Bob were his unwavering faith and his family. He always put others first without hesitation," said colleague Lisa Schmidt, who recruited Robert to WellMed. "He and Shani were a compassionate couple who cared deeply for others."
---
Bryan Holcombe, 60
Karla Plain Holcombe, 58
Crystal Marie Holcombe, 36
Marc Daniel Holcombe, 36
Noah Holcombe, 1
Gregory Lynn Hill, 13
Emily Rose Hill, 11
Megan Gail Hill, 9
Three generations of Holcombes lived near one another on a large rural tract dotted with hay bales and a cluster of trees tangled in vines. The land has been in the family since the 1800s.
"They're good people," Mike Hopper, a family friend, said of the Holcombes. "Kind of the family you want your kids to marry into."
Hopper shook his head as he stood guard at the Holcombes' sprawling farmland a mile and a half south of the First Baptist Church in Sutherland Springs. "The main thing that is keeping them going is their faith," he said.
In all, eight members of the Holcombe family would die in the massacre, along with a fetus. John Bryan Holcombe, whom everyone called Bryan, was standing in for the pastor on Sunday. He was walking to the pulpit to lead the congregation in worship when the gunman entered. Bryan and his wife, Karla, were killed.
Their son Marc Daniel Holcombe died, along with their pregnant daughter-in-law, Crystal Holcombe, who had married their son John.
Four of their grandchildren — Emily, Megan, Greg and Noah — also died.
"Out of 26, nine of them were from this family," said Hopper, who like authorities, included Crystal's fetus in the total of those killed. If born, the child would have been named Carlin Brite "Billy Bob."
"We don't know if it was a boy or a girl. It was too soon to tell. However, we have a name for our baby, who died in the womb," he wrote. Carlin Brite "Billy Bob" includes Crystal's pick for a girl or a boy, as well as the nicknames the other children had come up with, he wrote.
"Crystal was very thoughtful when coming up with these names," John wrote. "Carlin means small champion."
It was not unusual for Bryan to stand in for the pastor at a service. He often was the first person to step up if the pastor needed help, and Karla was often visiting friends in hospitals and caring for her aging mother-in-law, Hopper said.
Crystal eagerly participated in the First Baptist Church's fall festival and community bakeoffs.
On Tuesday, a slow stream of family members and loved ones rode up to the gate in front of the house of Bryan's 87-year-old father, Joe. He lived next door to Bryan and Karla.
Since the killings, Hopper said, Joe had tried to stay busy, repairing a tractor, trimming limbs with a chainsaw, and taking out the garbage.
"It's almost like it didn't happen," Hopper said. "He's carrying on as normal, but it seems like it's getting heavier every day."
Still, Hopper was confident the family's faith would see Joe and the rest of the family through. "He said, 'I know where my son is at. It won't be long until I'm with him forever.' "
— Jenny Jarvie and Sonali Kohli
---
Dennis Neil Johnson Sr., 77
Sara Johns Johnson, 68
Dennis and Sara Johnson were a devout couple who took time for their family and offered guidance to the people around them.
"They were wonderful godly, giving people," their daughter, Deanna Staton, said Thursday. She said the family was working on a statement about her parents to release to the news media in the evening. "We want to honor my parents for the wonderful life that they led instead of the jerk that did this."
At work at Pfeil's Home and Garden Materials, where Sara was a receptionist, she would pull out her Bible and read it on slow day, said Crystal Anders, her co-worker. Other times they would talk, Sara giving Anders advice about raising young children, always with a "warm smile."
"I know she was a pillar in her family," Anders said. "She was open arms to anybody and cared for everybody."
At Reliance Steel, where Dennis worked in the 1990s, co-workers called him "Buddy," said John Cooremans, a friend and former co-worker.
"Very humble, very meek," Cooremans said. "We didn't understand how come Dennis can be so calm in situations … soft-spoken, just smiled and told you the truth. I don't think I ever seen him be upset, and if he was, you wouldn't know it."
Cooremans, 56, is now a minister at a church in Lytle, Texas, and he credits Dennis with that transformation,
"He was very instrumental to me in my early Christian walk," Cooremans said. "He gave me advice on how to make a relationship work, how to be ... more understanding."
---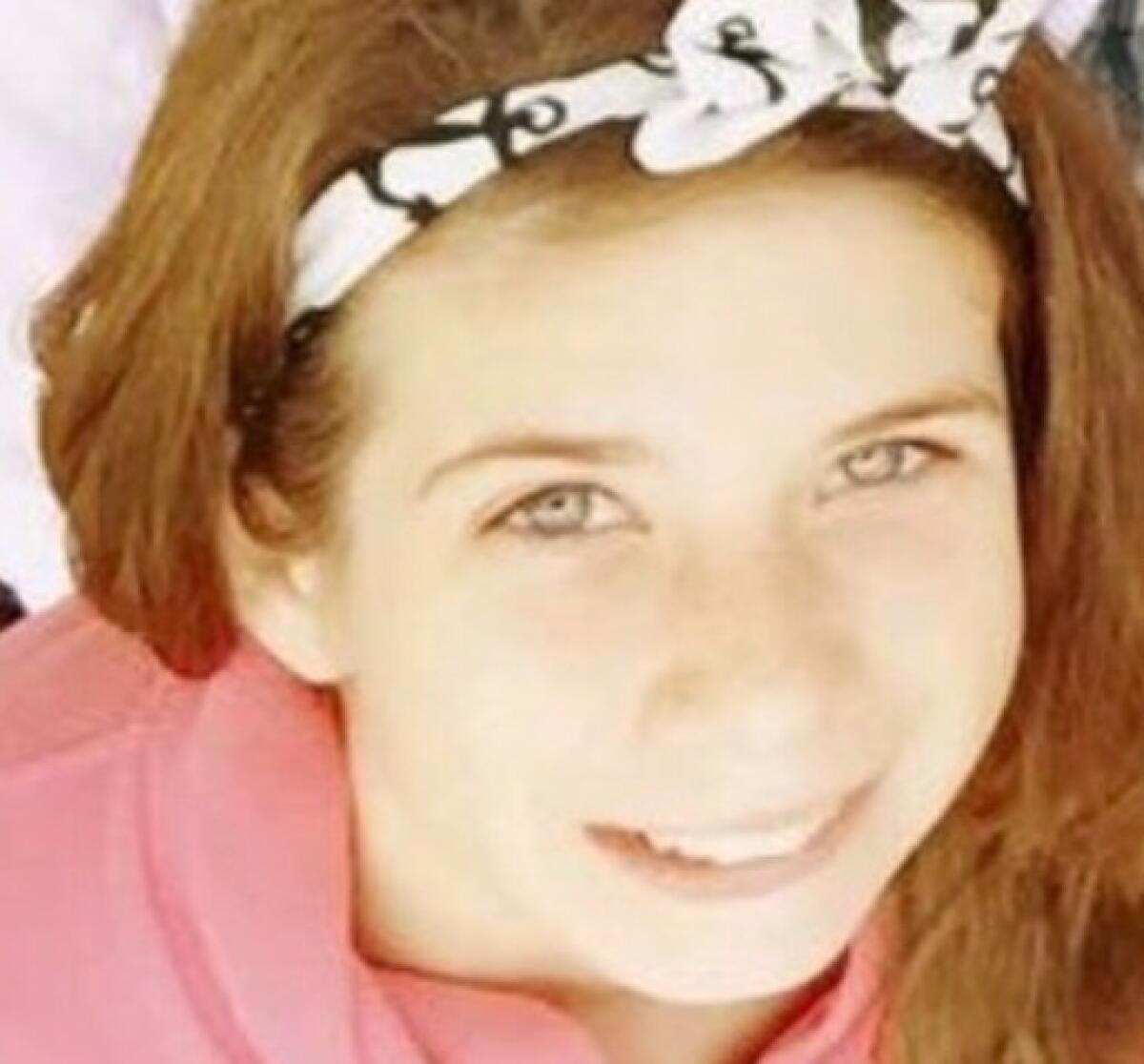 Haley Krueger, 16
A freshman in high school, Haley Krueger was described by her aunt Pauline Marrison as shy, "but once you get to know her, she was pretty vivacious."
Krueger loved children, animals, shopping and fishing with her dad. But two years ago, Krueger's father died from pancreatic cancer, and getting involved with the First Baptist Church was a way to channel the devastation of that loss into something positive, Marrison said. Her father's death also helped Krueger realize her calling, a desire to become a neonatal intensive care nurse one day.
Krueger had two brothers, ages 18 and 15, and a 19-year-old sister. She was at the church services when the shooting started. Her siblings were ill and could not attend, so she went to church by herself. Marrison said she went to help serve food for the Sunday morning breakfast.
"She was pure of heart," Marrison said. "She always wanted and did her best to make everyone happy — she didn't want people to be sad."
---
Robert Scott Marshall, 56
Karen Sue Marshall, 56
The Marshalls had been looking forward to retirement. They had recently completed a celebratory trip that took them from Maryland to Pennsylvania and then through the South back to La Vernia, Texas. Robert Scott Marshall, who was known as Scott, filled his Facebook page with highlights from the trip.
Scott first flew to Joint Base Andrews in Maryland to pick up Karen, who was in the process of retiring from the Air Force as a master sergeant and member of the Air National Guard.
According to the Beaver County Times, Scott joined the Air Force after high school, where he met and married Karen and served until 1990. After retiring from the military, Scott worked on jet engines, his father told CBS Pittsburgh.
From Maryland they drove to Scott's hometown in Pennsylvania for an early birthday celebration for his 85-year-old father. "It was a surprise party for my dad," Holly Hannum, Scott's sister, told the Tribune-Review in Pennsylvania. "He thought they were just celebrating her retirement."
They also stopped in Kentucky to rest and in Memphis for barbecue. When they arrived in Texas, Scott took photos of Karen with a gigantic blue pickup he'd bought in September. Just one day before attending the First Baptist Church service, they went an air show in San Antonio with one of their three children, Brandon Marshall.
Hannum says she believes the couple attended the Sutherland Springs church for the first time that Sunday.
"My sister and brother-in-law were two of the most kind-hearted people and so much fun to be with," wrote Tammy Stone in a Facebook post. "They had such a solid marriage that stood the test of time and was truly inspirational."
In a statement, the Texas Military Department said that Karen "served in the Air Force for nearly 25 years and enjoyed an honorable and distinguished career. She was a well-loved member of our community, and her loss weighs heavy on the heart of every Texas Guardsman."
---
---
Tara Elyse McNulty, 33
Tara Elyse McNulty was a single mother who went to all of her kids' sports games, and still made time to pick up stranded co-workers when their cars broke down.
Her older child, a teenage daughter, ran track and her son played football, said Kevin Koenen, McNulty's friend and the manager at Aumont Saloon, where she was a bartender. "Tara went to every meet, and [her son] played football, and she was at every game."
Both children were at the church Sunday with their mother and both were shot twice, Koenen said. Her daughter was wounded in the back and in the leg, and her son in the elbow and through both legs, he said. Both are expected to make a full recovery.
Both at work and with friends, McNulty was always looking out for the people around her, doling out advice and favors.
"She was the person you wanted as a friend. She listened, she talked," Koenen said.
On more than one occasion, she drove co-workers to the bar when their cars had broken down, and then took them home after work. Even though Koenen was her boss, she even told him what to do sometimes, when she could see he was stressed.
"One weekend she came to me and said, 'Hey, go do what you need to do this weekend, don't worry about the bar, and I'll take care of anything,' " Koenen said. "She's like, 'You need this. You need to go do it.' That's the way she is."
On Facebook, she emphasized her love for family and friends. In her "About Tara" section, she wrote: "I have 2 great kiddos, I work a lot. I read, watch movies, do mom stuff, and try to hang out with my awesome friends in between."
---
---
Annabelle Renae Pomeroy, 14
Annabelle was the daughter of First Baptist Church pastor Frank Pomeroy and his wife, Sherri Pomeroy. Both Frank and Sherri were out of town when the shooting happened, but Annabelle was inside the church.
"Our sweet Belle would not have been able to deal with losing so much family yesterday," her mother said during a televised news conference Monday
— Matt Pearce and Sonali Kohli
---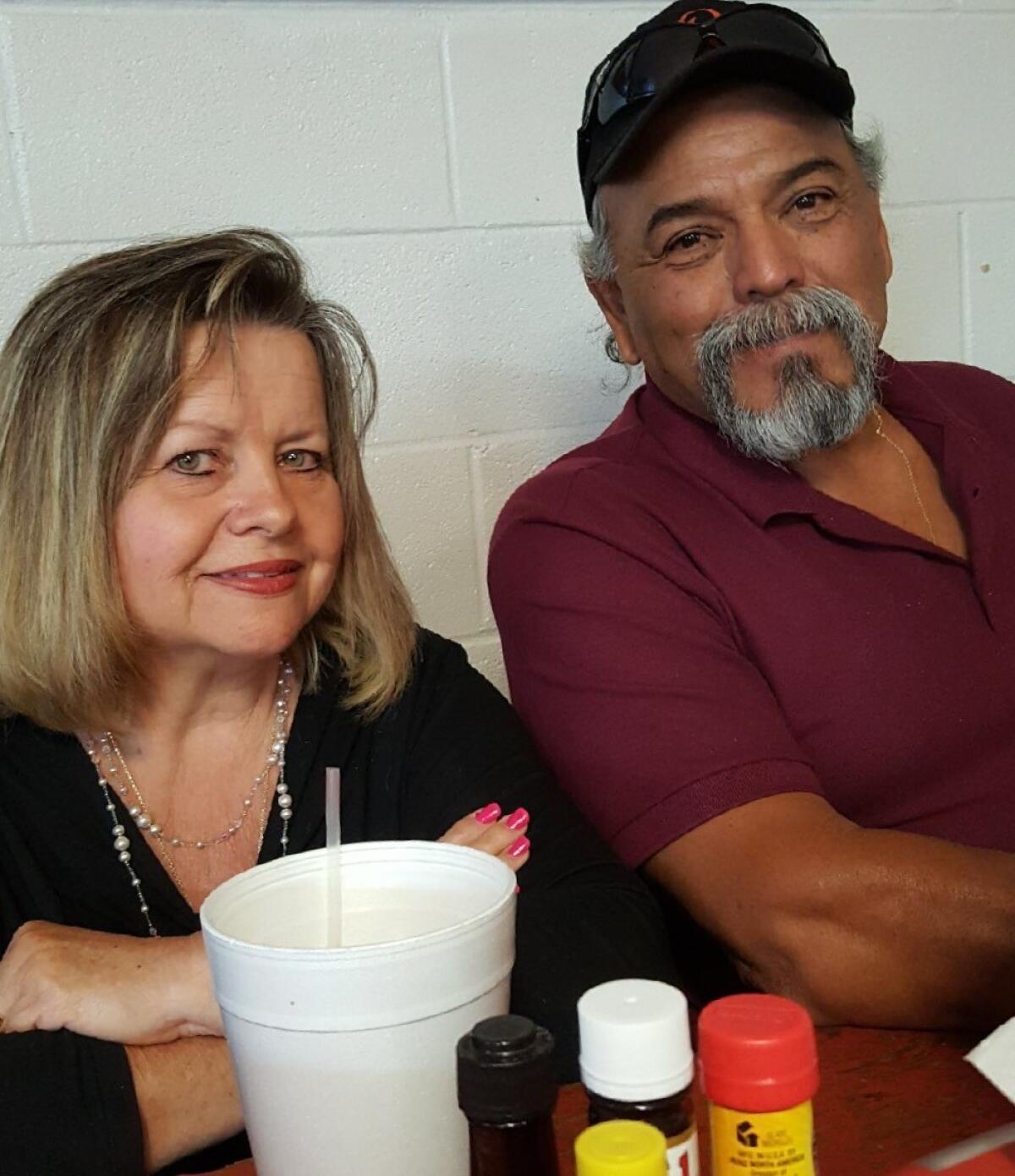 Richard Cardona Rodriguez, 64
Therese Sagan Rodriguez, 66
Their romance began at work, he a widower and she a longtime single mother.
Therese Rodriguez's daughter-in-law, Sheryl Ramsey, recalled an early request — when Richard Rodriguez first asked her out to have burgers. Therese called her sister, worried like a young woman preparing for her first date. "What if my hamburger drops on my lap?" Therese asked.
Eventually they did go out for a meal, and soon Richard was treating her family like his own, said Ramsey, 43.
Authorities identified Richard as "Ricardo," his given name, but he went by Richard, Ramsey said. Ramsey's husband, Gary, is Therese's son.
The couple lived in La Vernia, down the street from Ramsey. Between them they had 12 grandchildren, and they spent most of their time either at church or with family, Ramsey said.
"She was with us for every single holiday. She was at every single baseball game for my son," Ramsey said. "She picked my son up from school for me when I was at work. I mean, she picked up the neighbor's kid. She just was always giving."
Richard and Therese were married for 11 years. In the last eight years Therese had survived breast cancer twice, Ramsey said, beating the last bout four years ago.
"She never had to walk from the parking lot to the front door of a store," Ramsey said. Richard, who lost his first wife to cancer, would drop her at the front so she wouldn't have to exert more energy.
They were a quiet couple. She loved to buy gifts for her grandchildren, and always had a new trinket or toy when they came to visit. He spent lots of time in the garden, planting whatever she wanted, and built wooden benches for their back porch.
---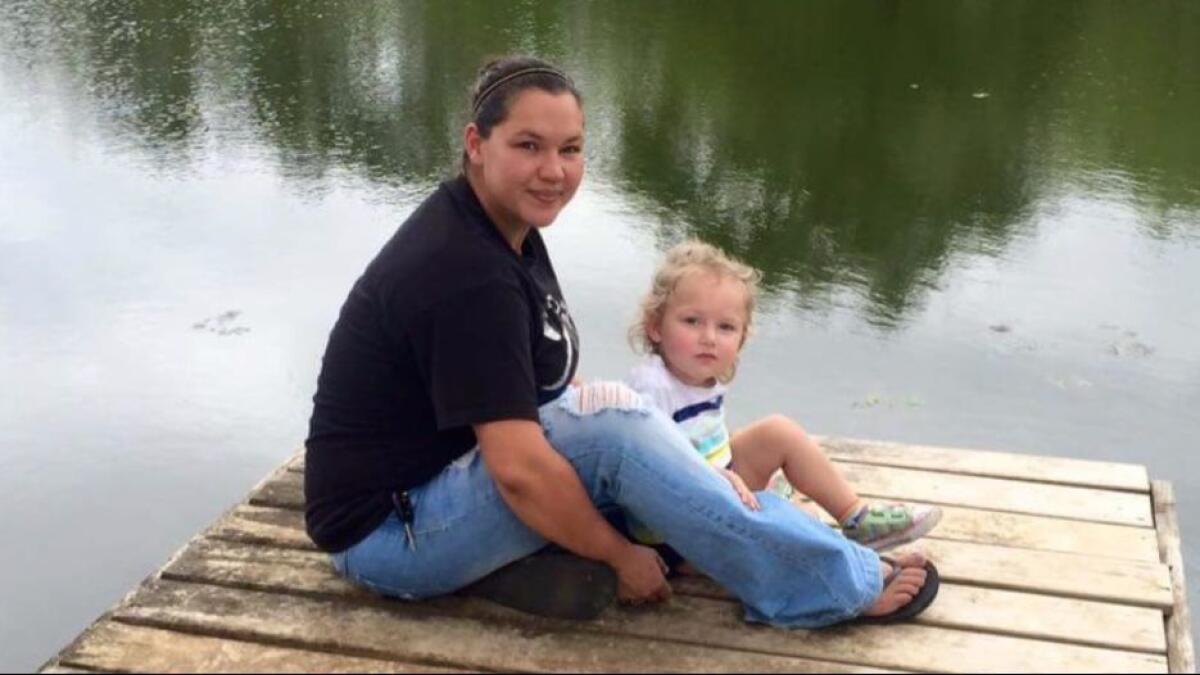 Joann Lookingbill Ward, 30
Emily Garcia, 7
Brooke Ward, 5
Saturday night was the last time Mandi Lookingbill spoke to her sister, Joann Lookingbill Ward. They talked about Ward's wedding anniversary the next day and her plans to celebrate.
"She was just telling me that she was thinking about doing something simple this year because she wanted the kids to be with them," Lookingbill said. "She just simply wanted to take her kids and go to the park, and spend the day together."
Ward was the youngest of nine siblings, and Lookingbill said she reveled in raising the same kind of large family she cherished while growing up in nearby Castroville.
Ward died on her sixth wedding anniversary, trying to protect her children. Two of them got out alive. The other two — Emily Garcia and Brooke Ward — were killed along with their mother.
Ward pushed her four children to the ground — she shoved her eldest daughter to the floor, trying to keep her out of sight of the shooter, then jumped on top of her three youngest and tried to spread herself enough to cover them all, said her sister, recounting what Ward's oldest daughter, 9-year-old-Rihanna Tristan, told her.
Ryland, Joann's 5-year-old stepson, was in critical condition Tuesday after undergoing multiple surgeries.
"She gave her last breath trying to protect those babies," Lookingbill said.
Emily died at University Hospital, while Ward and Brooke died inside the church.
Lookingbill recalled that, even from a young age, Ward was the family member who everyone looked to when things needed to be done.
Ward's eight siblings would turn to her when they hoped to win favors from their parents. She had a way of persuading them, Lookingbill said.
"She was always really loud, always the center of attention. She was the baby out of all of us … she was the most spoiled," Lookingbill said. "Like if we wanted to go to the beach or go to certain places to go eat, we would tell Joann and it would happen."
Her two younger daughters were exactly like her, Lookingbill said. Emily, the 7-year-old, loved anything from singers Taylor Swift or her idol, Selena, whose music her mother introduced her to. Joann even took Emily to the Selena museum and monument in Corpus Christi, Lookingbill said.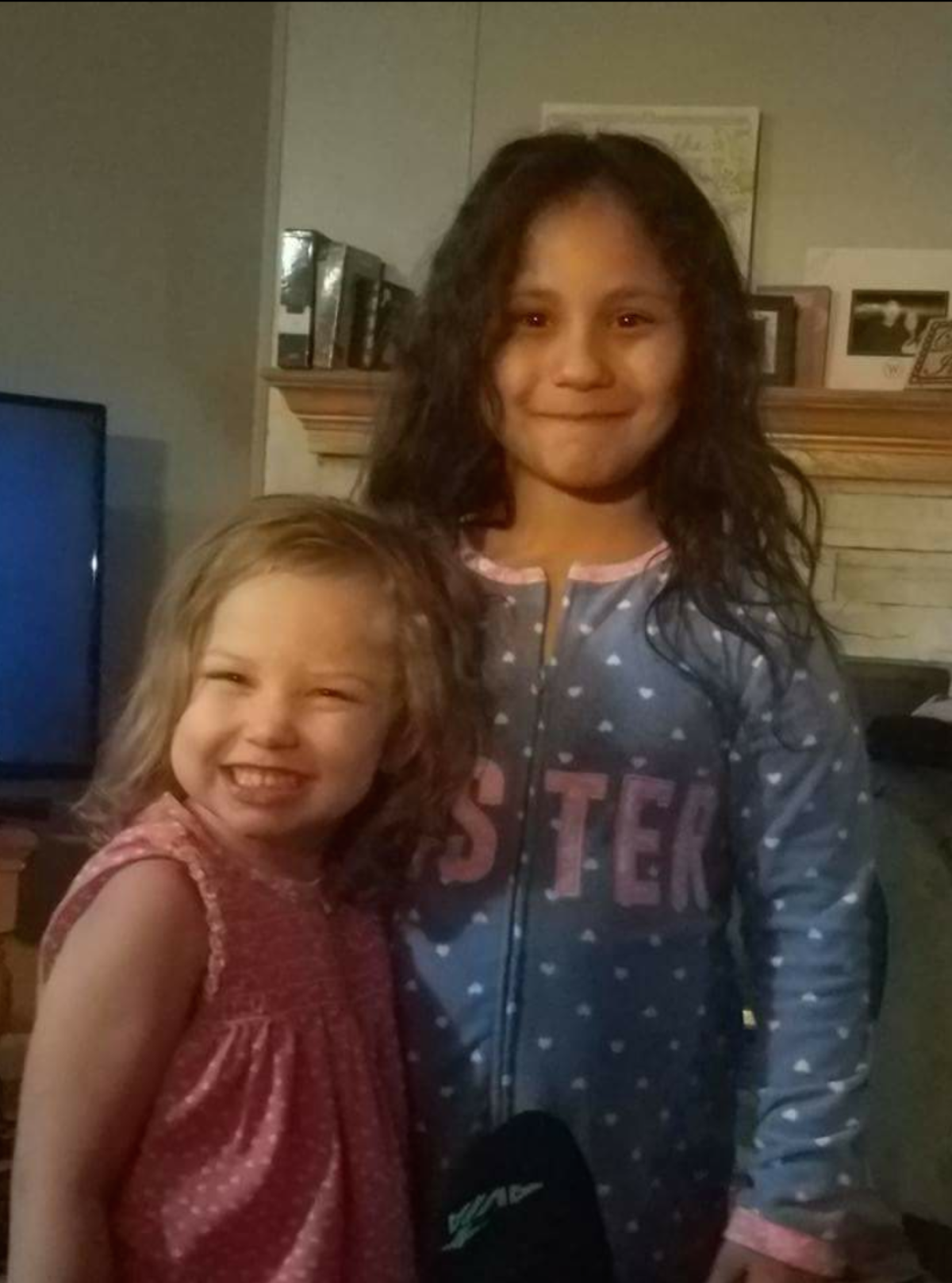 Emily was "always happy and dancing around," Lookingbill said.
Brooke, 5, was the baby of the family, just like her mom.
She was a "little mama's girl, always attached to mama's hip," Lookingbill said. Despite her age, she was also the tech-savvy one, often watching cartoons or playing games on her tablet.
Her favorite cartoons were "Peppa Pig," "PAW Patrol" and "My Little Pony."
Ward and the kids were involved in the Baptist church, Lookingbill said, attending Sunday services and events throughout the week. She also sent the kids to church camp.
"She's really involved with the church, with her community, really," Lookingbill said. "It kind of seems like every time I was talking to her she was doing something for somebody."
"She was a daughter to us; she was always there," said Lorenzo Flores, 56, wiping his eyes with a white towel. The welder, who helps his girlfriend serve fresh breakfast tacos at Theresa's Kitchen, a small food counter at the Valero gas station near the church, had known Ward since she was in sixth grade.
Ward helped out in his kitchen and often spent time at his home, Flores said.
"I'm hurt, and I honestly don't know how we will get through this," he said. "But the community is tight, and we're going to rise again."
— Sonali Kohli and Jenny Jarvie
---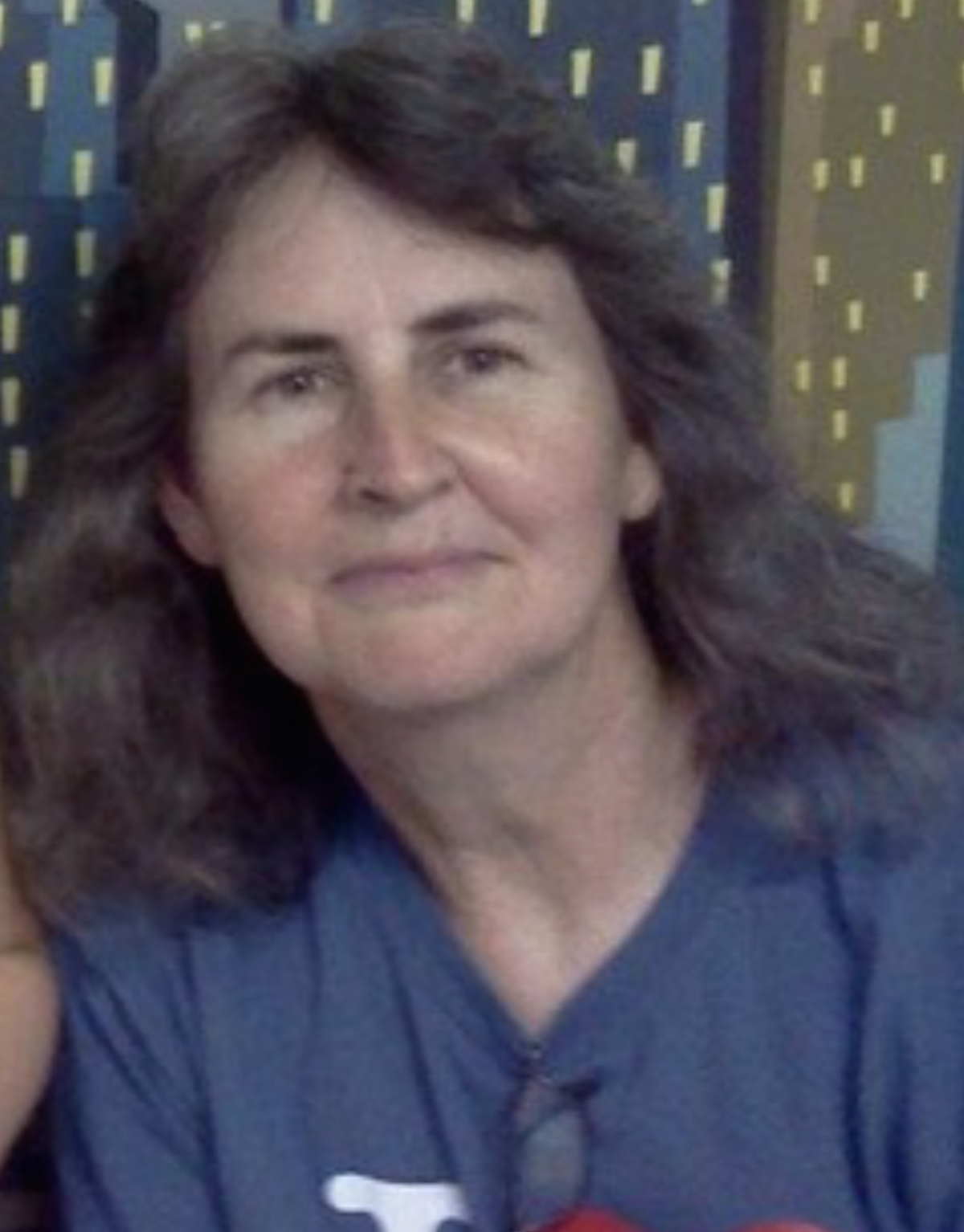 Peggy Lynn Warden, 56
Peggy Lynn Warden had a special talent for reaching children in her Sunday school classes, and working with them was her passion.
"She could figure out what worked for each child, how to get that child to listen and learn in a unique way," said her brother, Jimmy Stevens, 58. "She just always loved children and children just seemed to migrate to her."
Warden had returned to teaching Sunday school recently, after her husband died of cancer this year, Stevens said.
She died shielding her 18-year-old grandson from the shooter Sunday. He was still shot five times but is expected to survive, Stevens said.
Warden and Stevens, two of four siblings, raised their families on the same farm — their grandparents' land — in nearby La Vernia, where they grew up. As they grew older, they welcomed grandchildren. Warden had a daughter and three grandchildren, and was in the hospital room with Stevens' daughter as she gave birth.
"My sister and I were pretty much side by side for most of our lives," Stevens said. "She is the most down-to-earth, rock-solid person you'd ever know.… She was never one that would just tell you what you wanted to hear … and she could always offer me a Scripture when I needed one."
---
---
Lula Woicinski White, 71
Lula White was a beloved church member who was active in promoting church events on Facebook and who attended both services and community events. Photos on Facebook show her dressed as a beekeeper at the church's recent Fall Festival, and as a Christmas helper last year, posing with Bryan Holcombe— another victim.
White was the grandmother of the Texas shooter's wife, her sister Mary Clyburn told the New York Daily News.
"My sister was a wonderful, caring person — a God-loving person. She loved the people in her church. They were all her best friends," Clyburn told the Daily News.
"I miss her badly already. We texted every day. We loved each other to the moon and back," she said.
A fellow churchgoer shared her memories of White on Facebook on Monday.
"I always told you I loved you," Kim Mitchell wrote. "Just wish we had gone to get our tattoo together! Maybe you can get one in heaven. My heart is broken!"
Another family member, Amy Johnson Backus, also shared her heartbreak on Facebook.
"My aunt died doing what she loved … serving God," she wrote. "I have no doubt where she is right now. She is in Heaven laying her crowns and jewels at the feet of Jesus and celebrating. I love and will miss you."
ALSO
Texas gunman escaped from mental health facility in 2012, threatened military superiors
Democrats seize Virginia and New Jersey governorships in elections seen as precursors of 2018 fights
Senate Republican tax plan may eliminate property tax deductions and delay corporate cut
---
UPDATES:
5:40 p.m. Nov. 9: This article was updated with information on Keith Allen Braden, Robert Scott and Karen Sue Marshall and Peggy Lynn Warden.
12:58 p.m Nov. 9: This article was updated wth information about Dennis Neil and Sara Johns Johnson.
11:25 a.m. Nov. 9: This article was updated with information about Tara Elyse McNulty.
5:45 p.m. Nov. 8: This article was updated with information about Robert and Shani Corrigan and Richard and Therese Rodriguez.
11:25 a.m. Nov. 8: This article was updated with information about Annabelle Renae Pomeroy and additional details on the Holcombe family.
This article was originally published on Nov. 7 at 8:15 p.m.
Sign up for Essential California for the L.A. Times biggest news, features and recommendations in your inbox six days a week.
You may occasionally receive promotional content from the Los Angeles Times.