Man accused of crashing truck into group of Girl Scouts is charged with vehicular homicide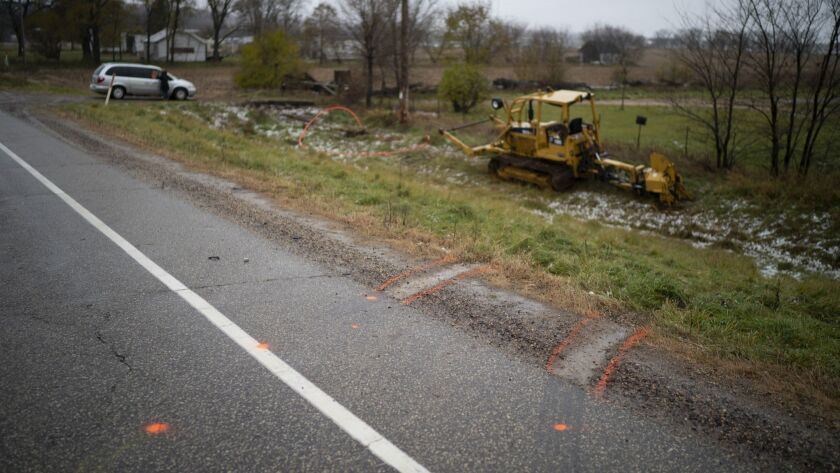 Reporting from Milwaukee —
Vehicular homicide charges were filed Tuesday against a 21-year-old man accused of inhaling chemical vapors before he crashed his truck into a group of Girl Scouts picking up trash along a highway, killing three children and one adult, Wisconsin prosecutors said.
The 11 charges filed against Colten Treu include four counts of vehicular homicide and four counts of a hit-and-run resulting in death. The punishment for those charges alone is up to 160 years in prison.
The criminal complaint prosecutors released describe a struggle for the steering wheel between Treu and the passenger in his truck shortly before the vehicle veered off the road and struck the Girl Scout troop working in ditches along the highway in Lake Hallie, a town about 95 miles east of Minneapolis. Treu and his passenger later told investigators they had been huffing from a computer keyboard cleaner they'd purchased that day.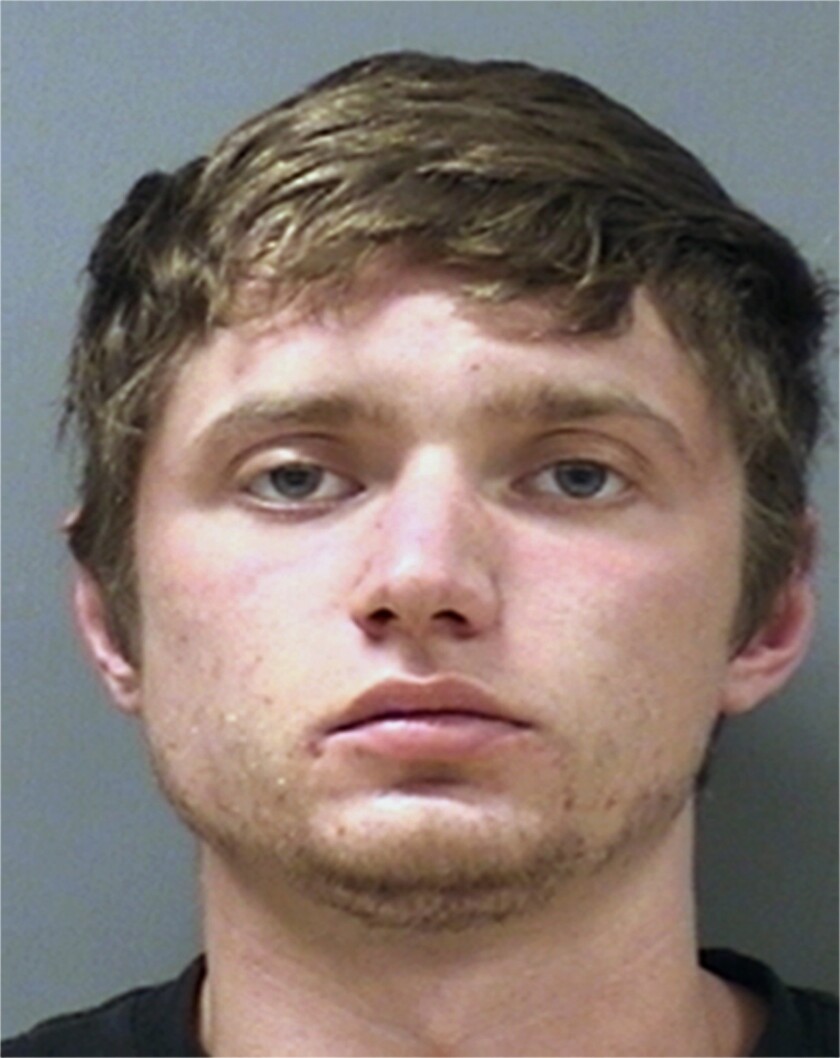 The Saturday crash killed Jayna Kelley, 9, and Autum Helgeson, 10, both of Lake Hallie, and 10-year-old Haylee Hickle and her mother, Sara Jo Schneider, 32, from Lafayette.
A sheriff's deputy investigating the accident traced a fluid trail that led to the house where Treu lived with the truck's passenger, according to the complaint. The passenger, who has not been arrested or charged, told police he grabbed the steering wheel when he saw that Treu "looked out of it" and that the truck was crossing over the road's center line. The passenger said Treu yelled at him for touching the steering wheel before crossing the center line again, this time going into the ditch, according to the complaint.
Treu is being held in lieu of $250,000 bond.
Treu told investigators that he never passed out and that his passenger "was huffing a lot more than him," according to the complaint. He said he "lost control of the vehicle and fishtailed" after his passenger grabbed the steering wheel.
The other charges Treu faces are for felony bail jumping, intentionally abusing a hazardous substance and causing "great bodily harm" during a hit-and-run because another Girl Scout in the group was injured.
Treu was previously convicted of drunk driving in Wisconsin and he was currently out on bail for another accident in September, when he was charged with driving his employer's car into a ditch while intoxicated.
Judy Schneider, the mother of Sara Jo Schneider and Haylee's grandmother, told the Associated Press in an interview Monday that after the crash she wondered, "What was the driver thinking?"
"And my first thought was, 'Let's just prosecute the hell out of him.' And then what? Do they come back? And now that I hear his history, I understand addiction. But I just don't know how the hatred and anger is going to help at this point."
---
Must-read stories from the L.A. Times
Get all the day's most vital news with our Today's Headlines newsletter, sent every weekday morning.
You may occasionally receive promotional content from the Los Angeles Times.