F-16 collides with small Cessna in South Carolina; 2 aboard Cessna die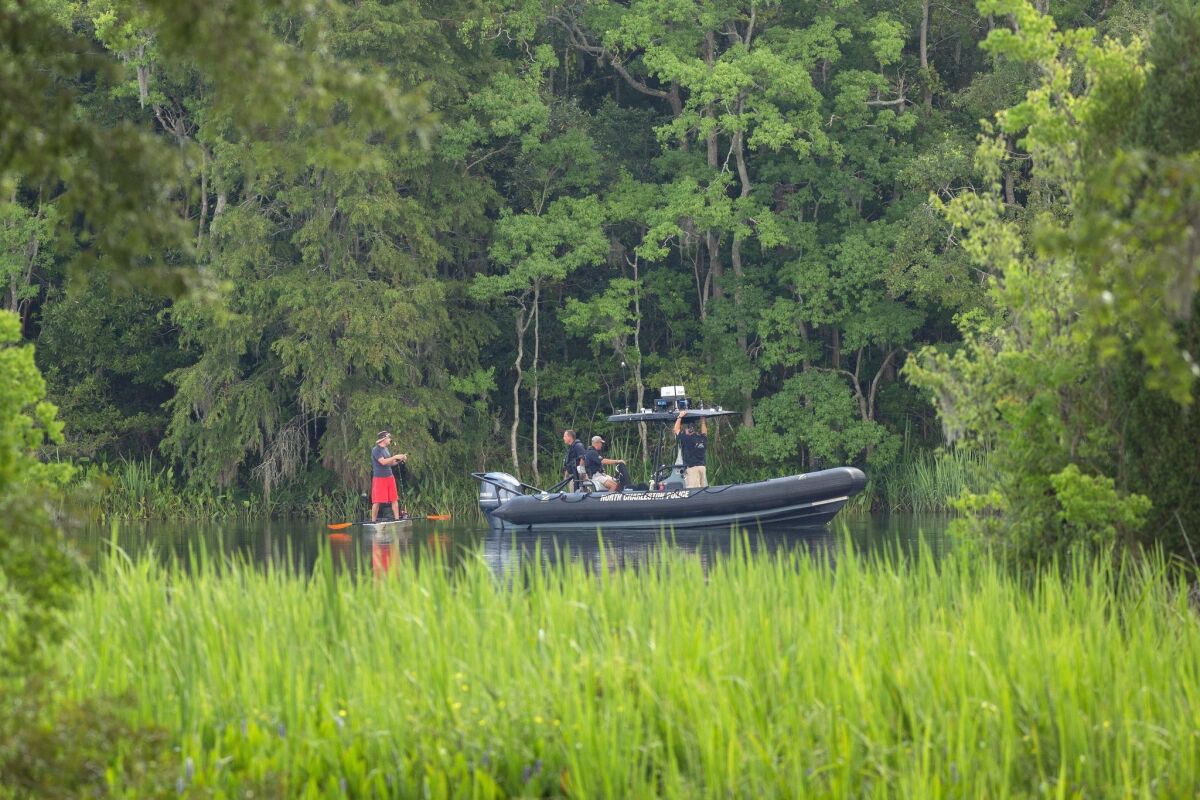 An F-16 military plane collided mid-air with a small plane near Charleston, S.C., on Tuesday morning, leaving two people dead, federal officials confirmed.
A Cessna C-150 plane and the F-16 fighter plane crashed about 11 miles north of Charleston, according to a spokesman for the Federal Aviation Administration.
Two people traveling in the Cessna were killed, according to Peter Knudson, a spokesman for the National Transportation Safety Board. No other details about their identities were immediately available. It was unclear whether authorities have recovered the victims' bodies.
The pilot of the F-16 ejected safely and was taken to a local hospital, officials said at a news conference. Shaw Air Force Base identified him as Maj. Aaron Johnson of the 20th Fighter Wing's 55th Fighter Squadron.
The crash was reported about 11:03 a.m., Berkeley County officials said. County spokesman Michael Mule told The Times the incident occurred above Lewisfield Plantation, a historic plantation home in Berkeley County.
Cliff Cannon, a local resident, told The Times that he was driving when he noticed a flash in the air, and then black smoke.
"I looked up, and I saw an explosion," Cannon, 61, said in a phone interview. Cannon said he saw another plane flying past where he'd spotted the black smoke but didn't realize at the time that it had been involved in a crash.
"I could see debris falling where the black smoke was, but I couldn't tell from that distance what size," he said. Seconds later, he said, police cars and emergency workers raced past him.
Parts of the private plane were scattered "over a large area," one county official told reporters, including in a rice field.
Officials did not confirm the location of the F-16.
Authorities have set up a command post for the incident at a shopping center in Moncks Corner, S.C., about 30 miles north of Charleston.
The NTSB is investigating, officials said.
For more breaking news, follow me @cmaiduc
Must-read stories from the L.A. Times
Get the day's top news with our Today's Headlines newsletter, sent every weekday morning.
You may occasionally receive promotional content from the Los Angeles Times.