UPS jet was on autopilot until seconds before crash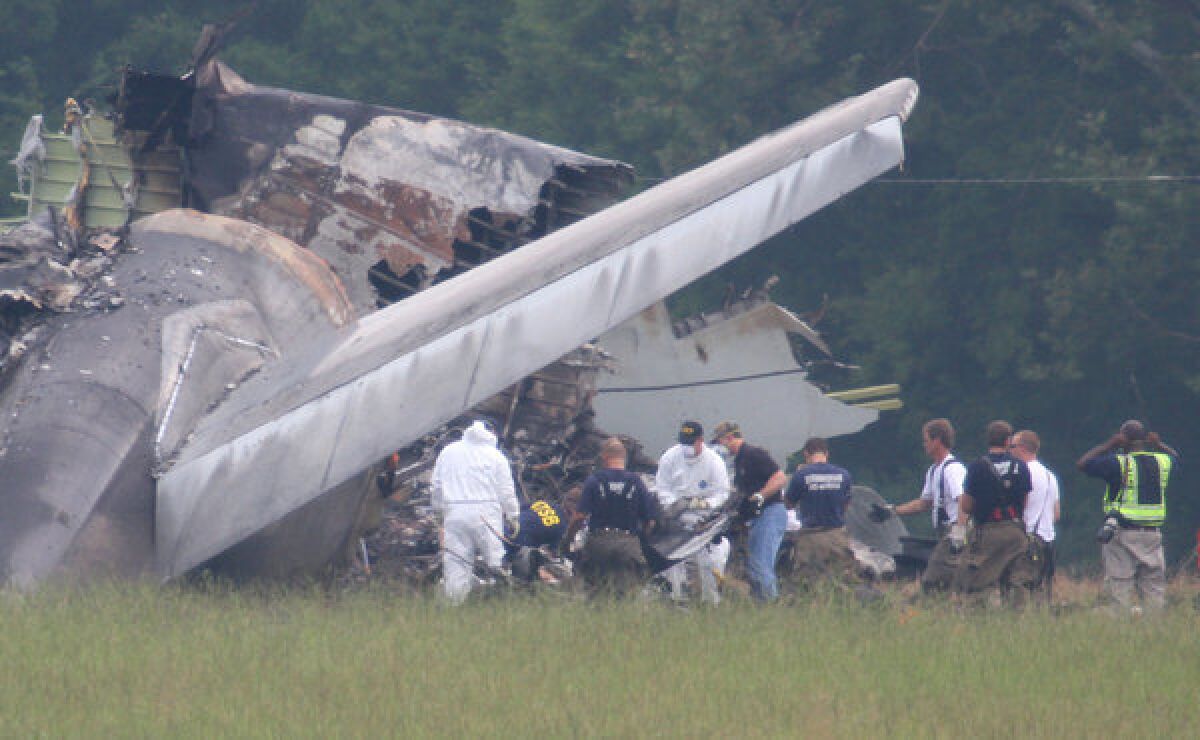 The UPS cargo jet that crashed in Alabama on Wednesday, killing two crew members, was operating on autopilot until moments before impact, federal investigators said Saturday. The autopilot remained engaged even after an alert signaled to pilots that the plane was dropping too quickly.
"The autopilot was engaged until the last second of recorded data," said Robert Sumwalt, a senior official with the National Transportation Safety Board, in a news conference near the crash site in Birmingham.
He said evidence from flight data recordings showed that the autothrottle was also being used until seconds before the plane crashed.
The Airbus A300 was nearing Birmingham-Shuttlesworth International Airport when it crashed at 4:45 a.m. Wednesday less than a mile from a short, 7,000-foot runway.
Sumwalt said the pilots received a warning called a "sink rate alert" about seven seconds before impact, but did not say whether the pilots made any subsequent attempt to disengage the autopilot and regain altitude.
He cautioned that in his experience as a pilot, "it's not unusual to fly an instrument approach using automation." But he also said that the NTSB would be studying "UPS' instrument approach procedures" as the agency tries to determine what went wrong.
Investigators have determined that there were no problems with the controls on the plane, Sumwalt said. They have also found no signs of engine failure.
UPS has identified the victims of the crash as Cerea Beal Jr., 58, of Matthew, N.C., and Shanda Fanning, 37, of Lynchburg, Tenn.
Investigators also are looking into how much the pilots slept before leaving from Louisville to Birmingham.
They began their trip Tuesday, flying from Rockford to Peoria, Ill., and finally onto Louisville, where they obtained keys to sleep rooms made available by UPS, Sumwalt said. It's not clear whether they used those rooms. That was their final stop before they departed for Birmingham.
ALSO:
1,300 homes evacuated as Idaho wildfire spreads
Judge halts action on unbranded horses in Nevada
Red Sox broadcaster expresses 'disgust' at son charged with murder
Twitter: @benjmueller
Must-read stories from the L.A. Times
Get the day's top news with our Today's Headlines newsletter, sent every weekday morning.
You may occasionally receive promotional content from the Los Angeles Times.