Why was Bo Xilai smiling?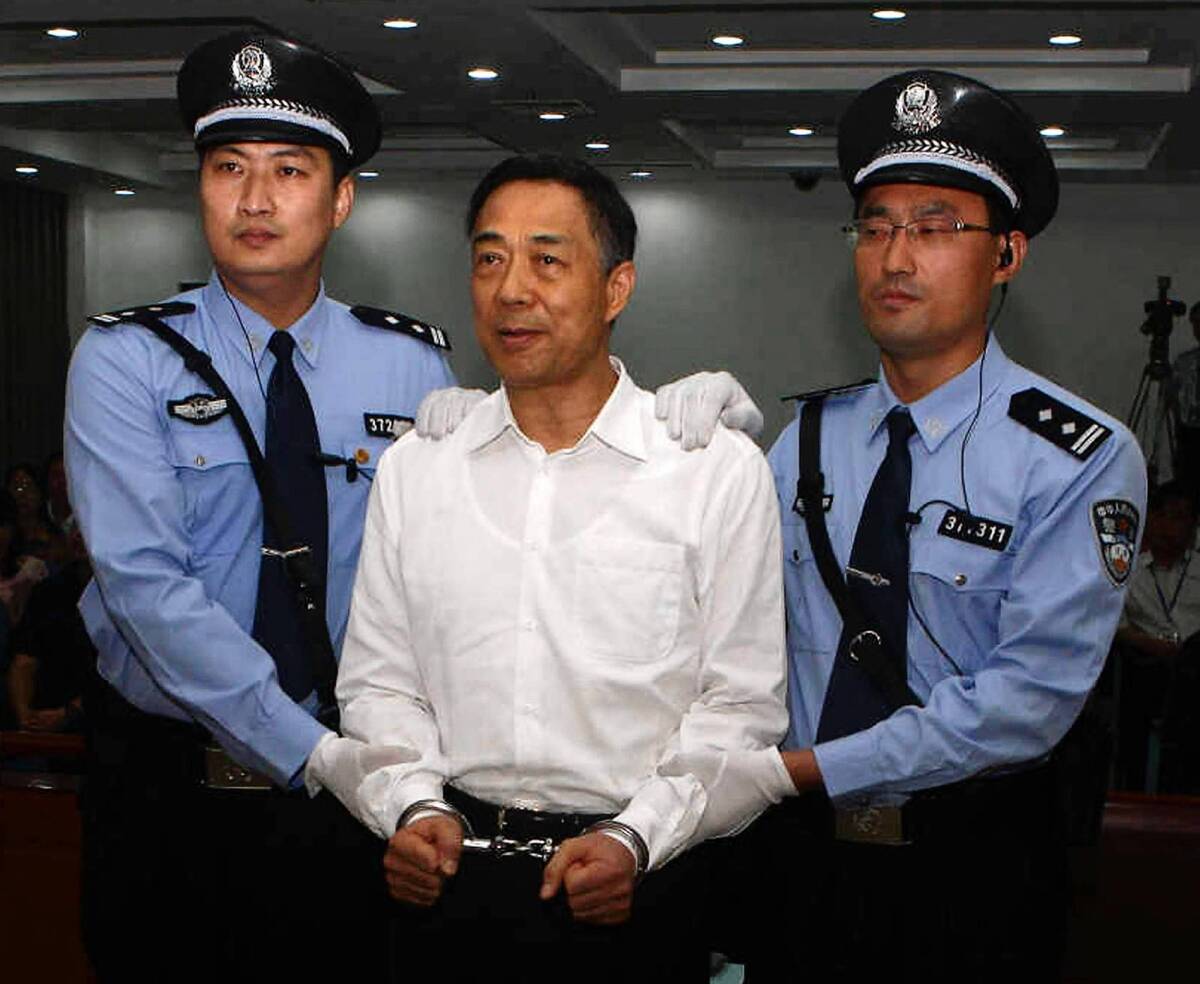 The sentencing of disgraced Chinese leader Bo Xilai to life in prison struck a blow against one of the greatest existential threats to Communist Party rule since Tiananmen Square. In addition to handing President Xi Jinping a victory in his campaign against official corruption, the verdict also discredited the radical Maoist transformation of China that Bo Xilai sought to mobilize. But now that Xi has gained a tentative credibility in the eyes of the Chinese people, he must embark on further reforms to ensure that his victory is enduring.
Xi has made anti-corruption reforms a centerpiece of his presidency, and the prosecution of Bo gave credence to his efforts. Throughout the scandal and trial, Bo denied everything, admitted nothing and blamed any missteps on his imprisoned wife and his former confidants. He was nevertheless declared guilty of bribery, embezzlement and abuse of power.
But as he stood in court to hear the predictably punitive verdict, he grinned like a Cheshire cat. It was the knowing smile of someone who has endured a life of struggle and sat on both sides of China's capricious and politically calibrated scales of justice. That smile could haunt Xi and the Chinese leadership for years to come if they don't continue on the path of reform.
Xi has spent his political honeymoon trying to gain traction for his domestic policy agenda. His court victory in the Bo case was a setback for China's "new left" (the current generation of Maoists, including many of Bo's followers). But liberal intellectuals are likely to remain cynical. Although many in China are greatly incensed by the widespread corruption among officials, they also want Xi to take the lead in implementing economic and constitutional reforms.
So what should come next? Having now dispensed with the biggest case under his watch, a revitalized Xi is expected to extend his anti-corruption campaign to other heavy hitters, possibly including former Politburo Standing Committee member Zhou Yongkang and former Vice Chairman of the Central Military Commission Xu Caihong.
Zhou and Xu had pervasive control over personnel appointments in two very powerful sectors of Chinese government: domestic security and the military. Zhou was Bo's political patron and would be the highest-ranking official to be investigated as part of Xi's campaign. Zhou is said to have overseen questionable legal investigations in addition to widespread corruption.
An investigation of Zhou would be heralded as a signal that nobody, not even a former member of the Politburo Standing Committee, is immune to being purged in China.
These would be important prosecutions, but Xi also needs to move on to other kinds of reform. Many aspects of his presidency to date have troubled Chinese intellectuals and the general public. Earlier this year, for example, he issued a circular to academics instructing them not to speak about seven sensitive issues, and he recently distributed "Document 9" to party members describing the threat of Western democratic ideals and human rights advocacy to Chinese communist ideology. The government also sparked concern by threatening three-year prison terms for posting "slanderous" content on social media platforms that attracts more than 5,000 views or is reposted more than 500 times.
These trends do not bode well for legal and constitutional reform in China, and they stand in contrast to the hopes stirred by the legal proceedings against Bo. His semi-open trial brought renewed hope that the legal system is evolving, bringing new transparency to court proceedings and allowing for Bo's vigorous self-defense. Yet, since the leadership controlled the content of courtroom proceedings that were released through social media, there remains much room for more systemic legal reforms.
Xi could build on his newfound political capital by both persisting in his anti-corruption probes of elites and embarking on bold economic reform at the party's Third Plenum in November. These things would strengthen his support among the growing middle class and could help set the stage for deeper legal and political reform in the coming years.
If the Chinese leadership detours from this path, though, Bo's catlike smile of skepticism at his sentencing will be remembered vividly, serving as a reminder of an opportunity missed to permanently recalibrate China's scales of justice.
Cheng Li is a senior fellow in the John L. Thornton China Center at the Brookings Institution. Ryan McElveen is a researcher on Chinese politics and foreign policy.
---
Life is stressful. Our weekly mental wellness newsletter can help.
You may occasionally receive promotional content from the Los Angeles Times.