16 Images
2012 Olympics: U.S. athletes most likely to medal
Michael Phelps
Having won eight gold medals in the 2008 Beijing Olympics, Michael Phelps is back to compete in London, where he's sure to be one of the most-watched athletes.
(Gina Ferazzi, Los Angeles Times)
Ryan Lochte
Michael Phelps' teammate, U.S. swimmer Ryan Lochte, is a strong competitor for gold in the 400-meter individual medley and could also take medals in the 200-meter individual medley, 200-meter backstroke, 200-meter freestyle and three relays.
(Al Bello / Getty Images)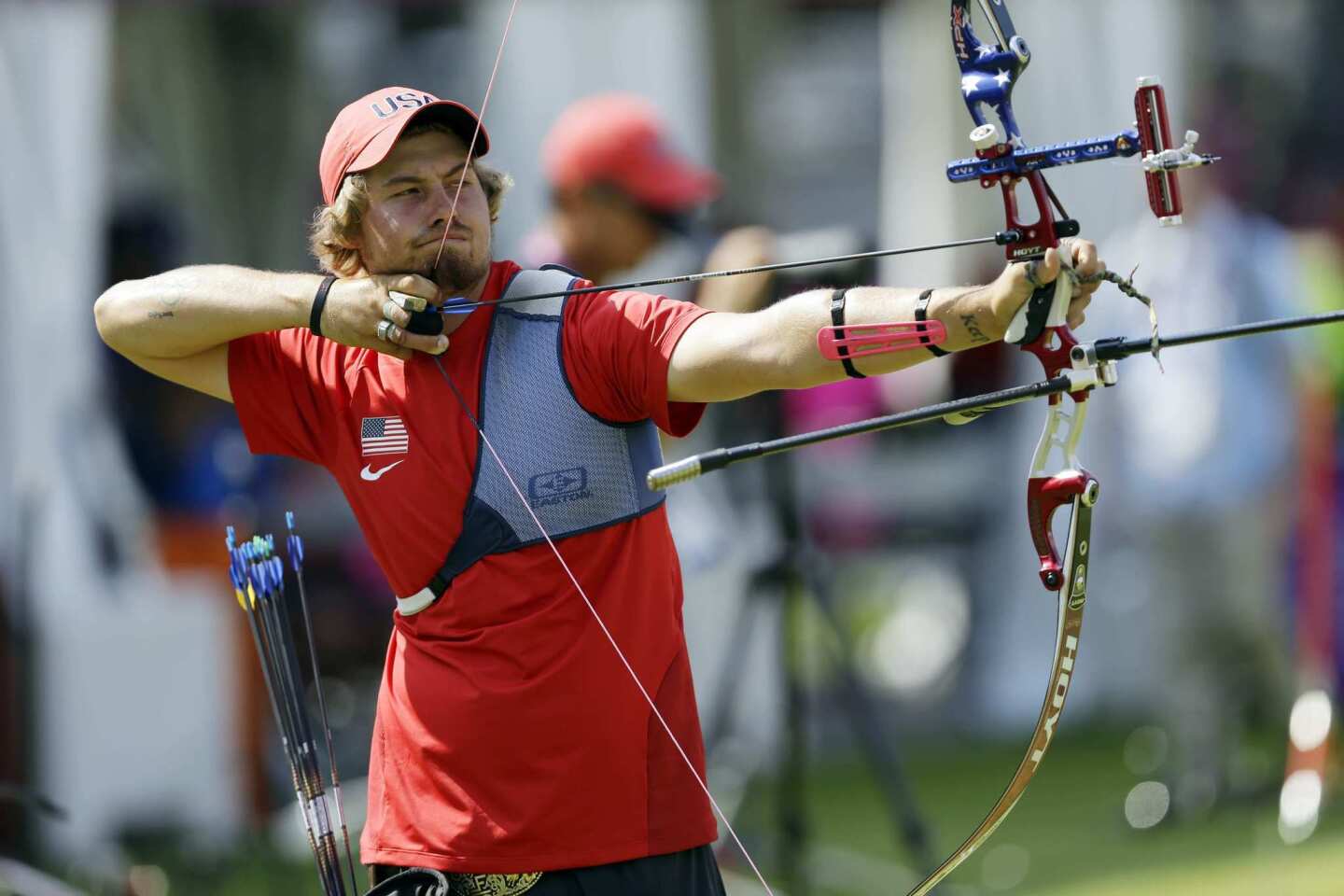 Brady Ellison
World No. 1-ranked recurve archer Brady Ellison prepares to shoot during training at the 2012 Summer Olympics.
(Marcio Jose Sanchez / Associated Press)
Mike and Bob Bryan
Twin tennis players Mike, left, and Bob Bryan are possible medalists in twin doubles tennis.
(Clive Brunskill / Getty Images)
Queen Underwood
Lightweight boxer Queen Underwood, a bronze medalist at the 2010 world championships, could bring a medal home to Seattle.
(Wally Skalij / Los Angeles Times)
Kim Rhode
World No. 1 ranked skeet shooter Kim Rhode, who has won medals in the past four Olympics, will compete in skeet shooting at the London Games.
(Jay L. Clendenin / Los Angeles Times)
Matt Emmons
U.S. shooting athlete Matt Emmons trains for the 10-meter air rifle event at the Royal Artillery Barracks before the start of the 2012 Summer Olympics.
(Rebecca Blackwell / Associated Press)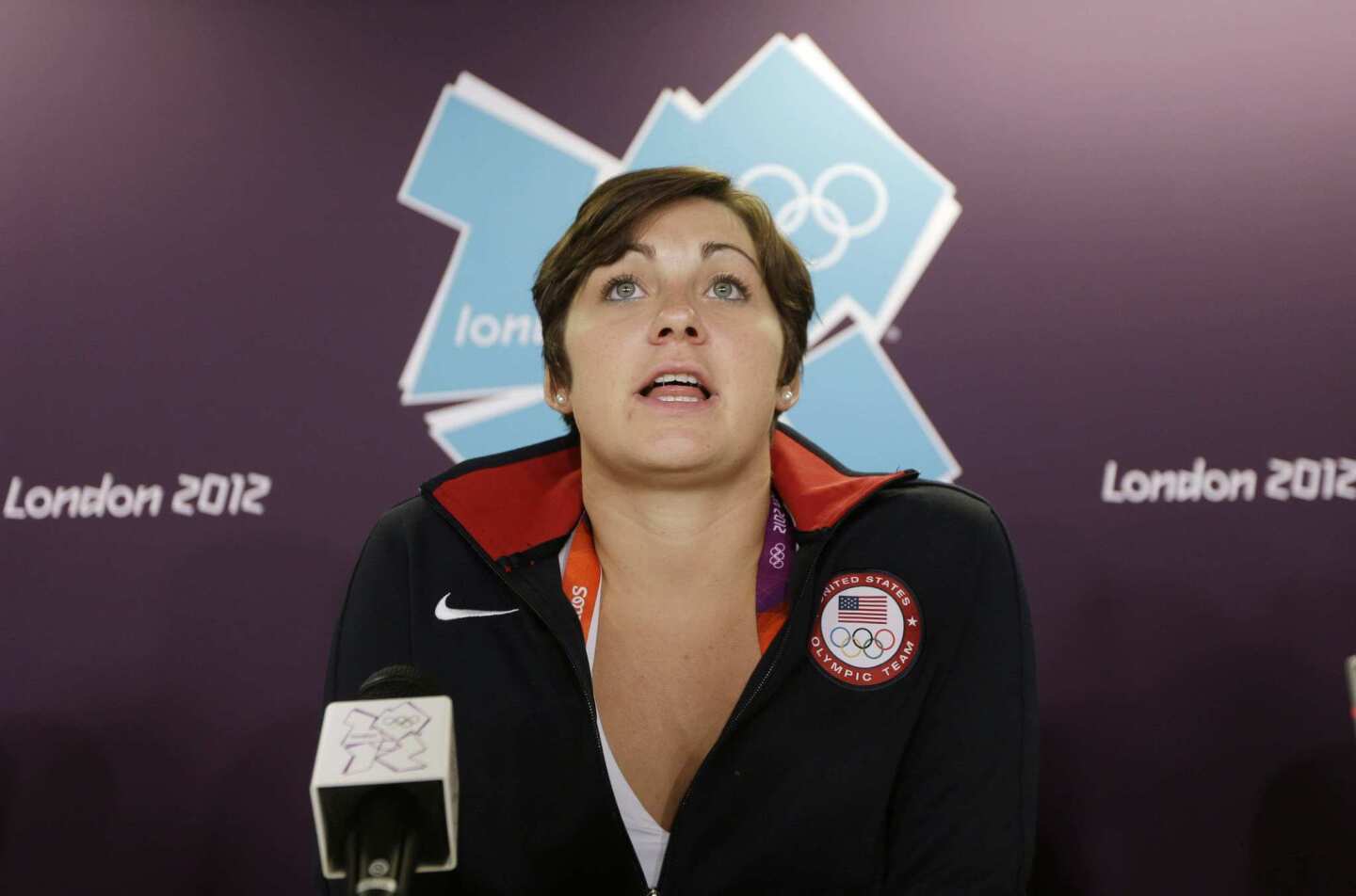 Ali Bernard
Ali Bernard, the 2011 women's wrestling world champion, is a medal contender in the 158.5-pound class for freestyle wrestling.
(Bullit Marquez / Associated Press)
Jordan Burroughs
Freestyle wrestler Jordan Burroughs, the 2011 men's world wrestling champion, is favored for gold at 163 pounds.
(Victoria Will / Associated Press)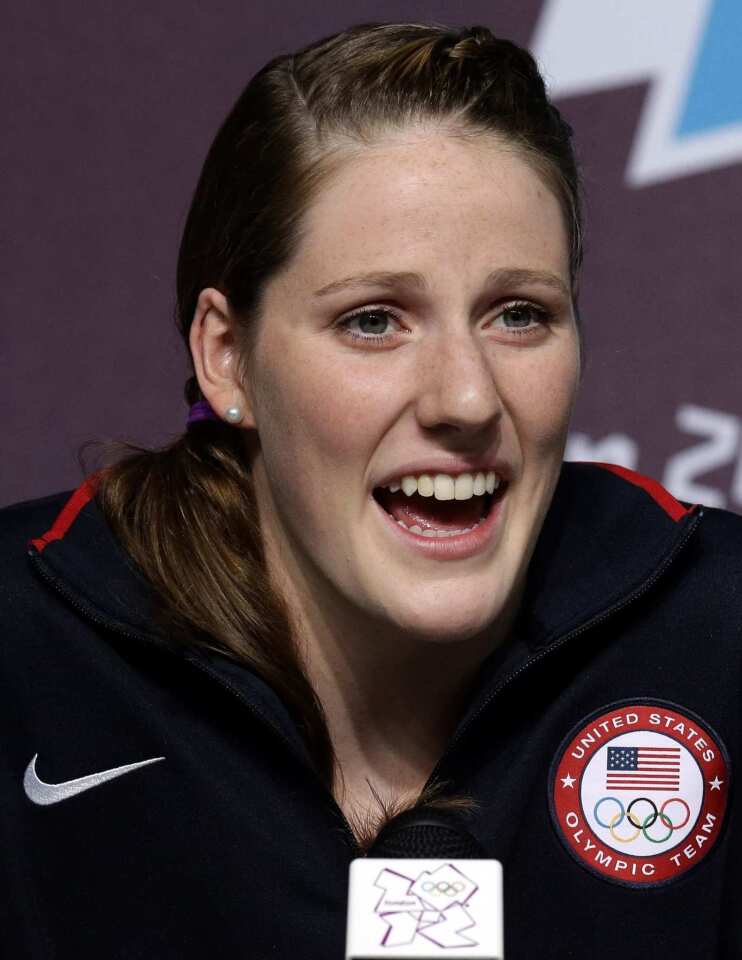 Missy Franklin
Missy Franklin, the first woman entered in seven swim events, is expected to win medals in the 100- and 200-meter backstroke and all three relays.
(Ng Han Guan / Associated Press)
Jordyn Wieber
Jordyn Wieber, the 2011 world all-around champion in gymnastics, will be a strong competitor for the all-round category in London. She could also medal on the balance beam.
(Rolf Vennenbernd / EPA)
Gabby Douglas
Gabby Douglas won the Olympic trials in all-around gymnastics and could be a threat to take gold.
(Jae C. Hong / Associated Press)
McKayla Maroney
World vault champion McKayla Maroney is favored for gold in her gymnastic specialty.
(Jae C. Hong / Associated Press)
Alexandra Raisman
Alexandra Raisman, a bronze medalist on floor exercise at last year's world competition, is expected to finish in the top three at the London Olympics.
(Christian Petersen / Getty Images)
Danell Leyva
Danell Leyva was last year's world champion on the parallel bars and could win an individual medal in gymnastics.
(Thomas Coex / Getty Images)
John Orozco
U.S. all-around gymnastics champion John Orozco is a medal competitor in London.
(Jim Gensheimer / Unknown)