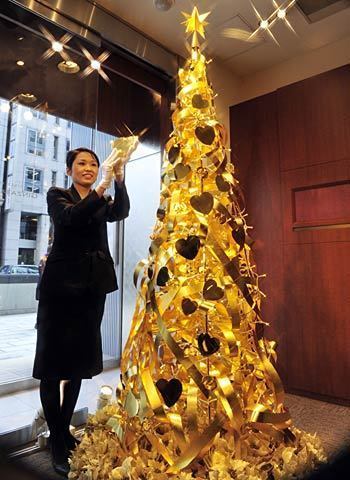 6 Images
Offbeat Traveler: Unusual Christmas trees around the world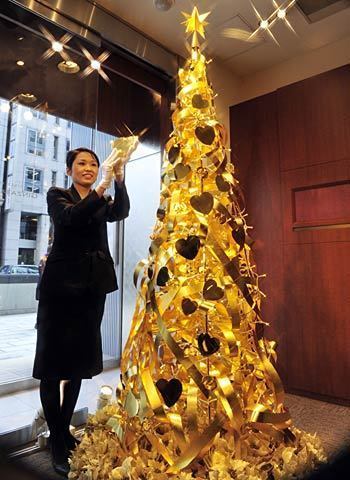 What this tree lacks in height, it makes up in cost. The tree, which is on display in the Tokyo store of Japanese jewelry retailer Tanaka Kikinzoku, is crafted out of gold. It stands a little under 8 feet but is valued at about $2 million.
(Yoshikazu Tsuno / AFP / Getty Images)
The tree in Madrid's Puerta del Sol square is also made of metal, but not the precious kind. Though devoid of plant life, it's decorated with green loops and red stars and hearts.
(Dominique Faget / AFP/Getty Images)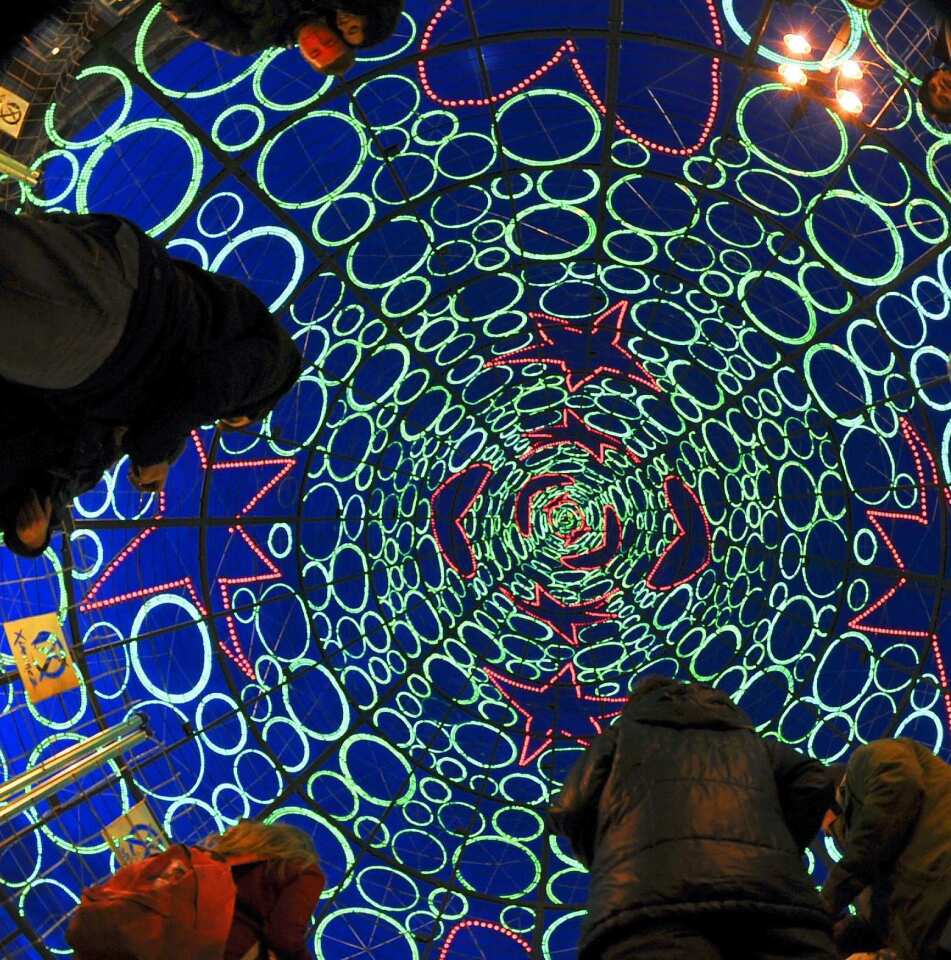 A look underneath the tree in Puerta del Sol square.
(Dominique Faget / AFP/Getty Images)
At Freedom Plaza in
Washington, D.C.
, Occupy protesters erected a Christmas tree made of recycled plastic.
(Olivier Douliery)
The tree is largely composed of bags and bottles.
(Olivier Douliery / Abaca Press / MCT)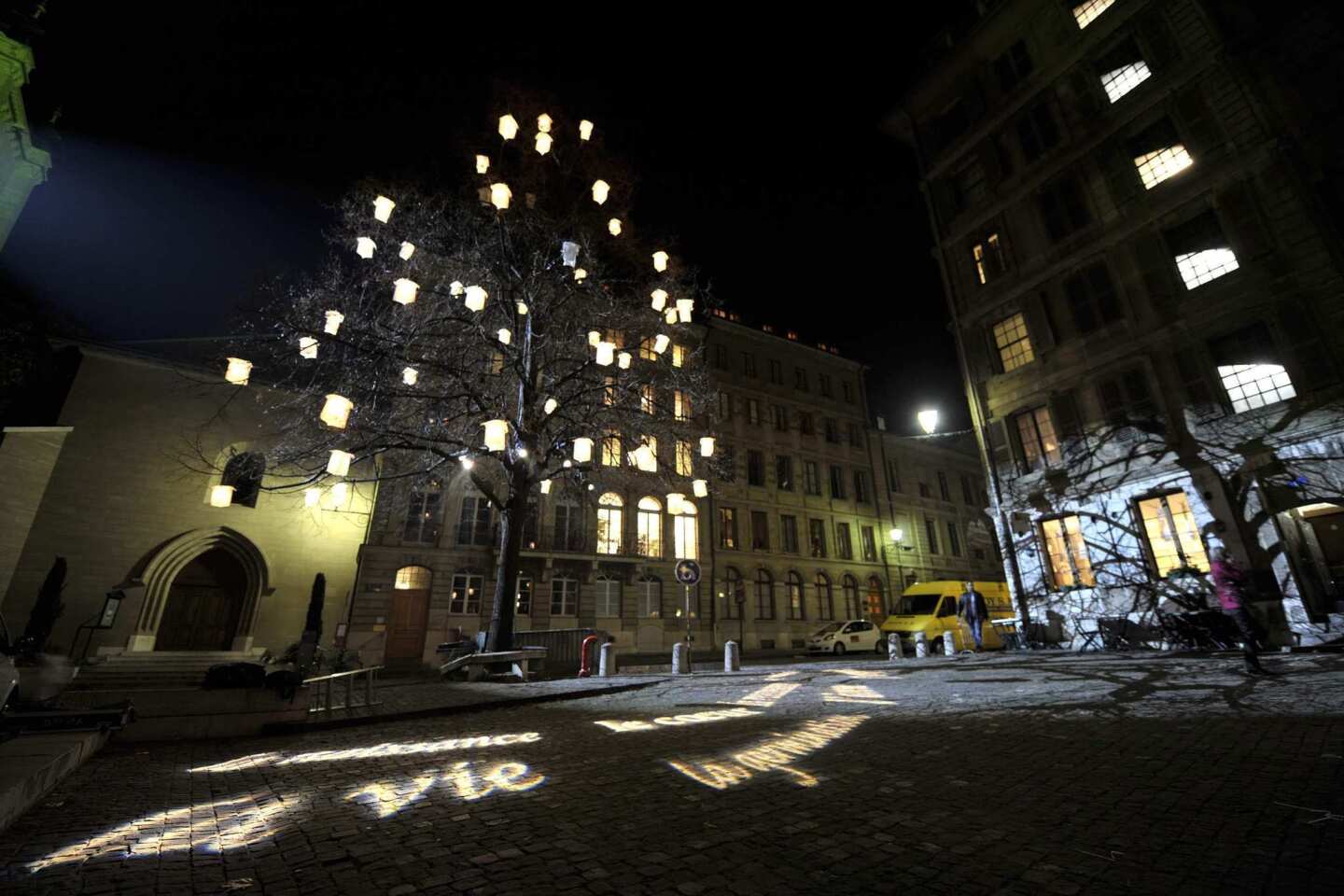 A holiday tree created by artist Akari-Lisa Ishii titled "3.11" is one of many installations at the International Christmas Tree and Lights Festival held in Geneva each year. The festival highlights works of artists from around the world.
(Martial Trezzini / EPA)