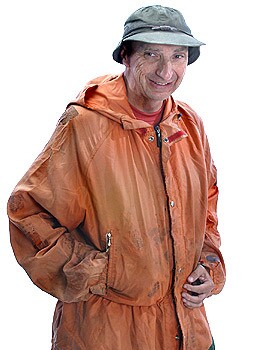 6 Images
Vintage trail gear, built to last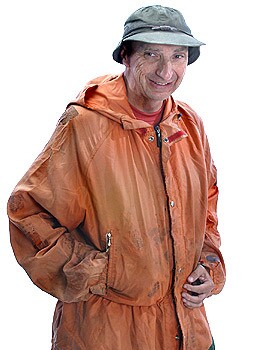 R.J. Secor, mountaineer and author of the Sierra climbing bible "The High Sierra: Peaks, Passes, and Trails," buys used backpacking gear, then tests the bounds of its endurance. A few testimonials:
Mountain Products jacket:
"I wear this parka while putting on tire chains, sitting around smoky campfires or riding in the back of open trucks, traveling dirt roads in the darkest parts of central Asia or the sunniest parts of central Mexico. I wore it up to 21,000 feet on Everest in 1990." It's made of Reevair, a '60s-era material like Gore-Tex. Cost: $1, bought from a pal in the late '70s.
()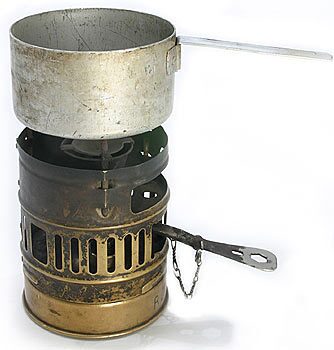 Knockoff stove:
"I've burned unleaded automobile gasoline in it ever since I bought it and have never replaced the wick, fuel cap or anything else. I have used it as high as 23,000 feet, when other stoves conk out." It's a Taiwanese repro of a Svea 123R, a Swedish classic. Cost: $15 in 1983.
()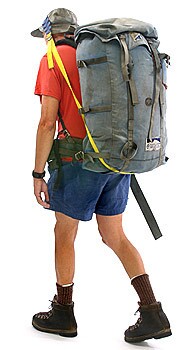 Lowe Alpine Systems Expedition internal-frame pack:
"Marmots chewed through the shoulder straps a few years ago, and Lowe honored their lifetime guarantee and made new shoulder straps for me at no charge." Cost: $60 in 1976.
()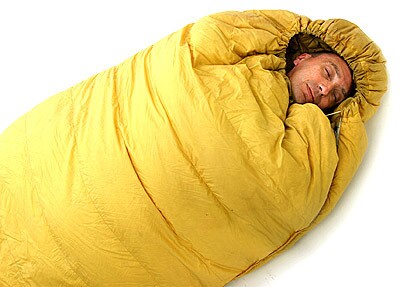 Holubar Royalight down sleeping bag:
A 4-pounder rated to 0 degrees, it goes on treks to Mexico's volcanoes and the Sierra. "It's a down bag, but I prefer synthetic bags because they'll keep you warm even when wet." Cost: $20, bought from a buddy in 1971.
()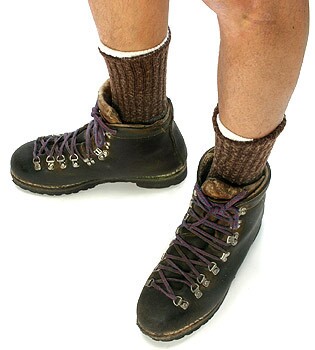 Asolo Yukon leather boots:
Lightweight hiking shoes from Target or Kmart complement the heavy-duty Yukons. "They've been resoled three times." Cost: $80 in 1979.
()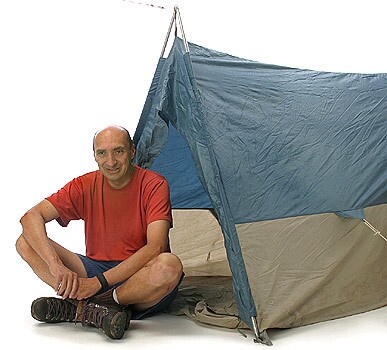 The North Face Mountain tent:
"I used it on Mt. Rainier last summer, but mostly I just use the fly as a tarp." It dates to the early '70s. Cost: $20, at a garage sale in 1995.
()