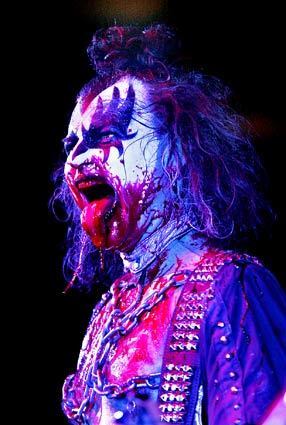 7 Images
Live Music in Las Vegas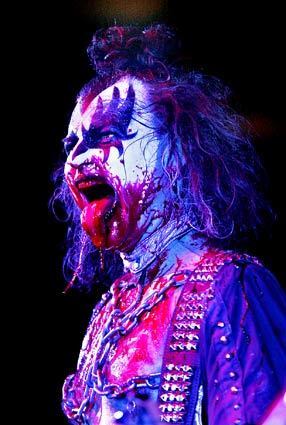 There's something for everyone in Las Vegas, including live music venues. The newly opened Canyon Club is an ode to rock, with the look and feel of a timeworn tour stop. Here, Devilin Harkel of the cover band Black Diamond rocks out in his KISS persona, complete with fake blood.
(Lawrence K. Ho / LAT)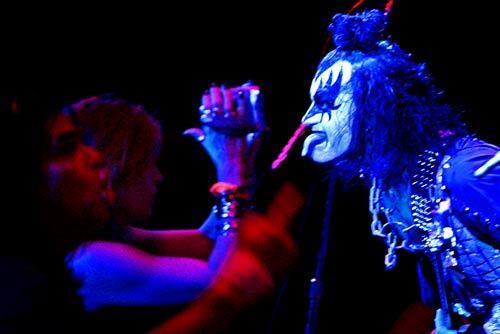 At the Canyon Club, Black Diamond's Harkel makes his favorite face for an audience member snapping a photo.
(Lawrence K. Ho / LAT)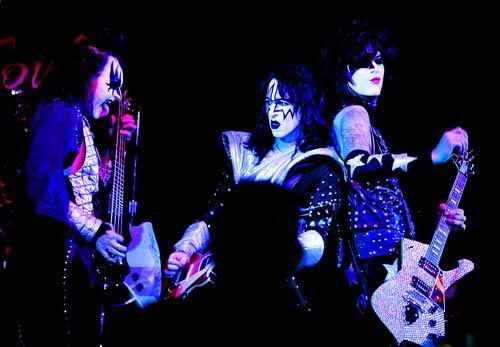 Black Diamond does KISS. The Canyon also books the likes of Los Lobos and Craig Shoemaker, with tickets between $20 and $40 — not bad for Vegas — as well as '80s and classic-rock cover bands.
(Lawrence K. Ho / LAT)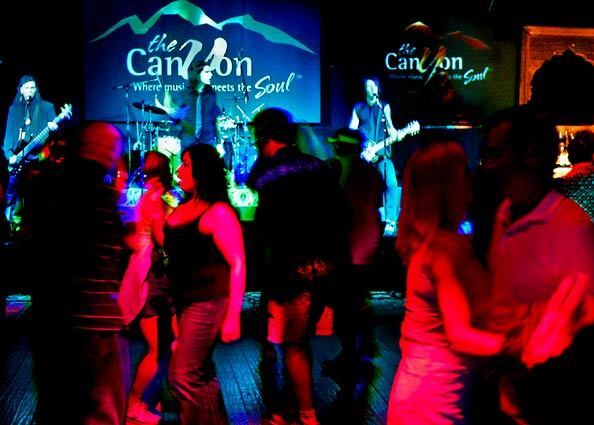 The sounds of band M-80 draw people onto the dance floor at the Canyon Club, which has been open for about a month inside Vegas' Four Queens hotel-casino. With 7,500 square feet, there's room to move.
(Lawrence K. Ho / LAT)
Scaggs' guitar is one of the pieces of rock-god memorabilia enshrined at the Canyon. The décor is a mix of rock memorabilia, as well as statues, rugs and more from Indonesia and India.
(Lawrence K. Ho / LAT)
The Bunkhouse Saloon downtown dates back 50 years. The acts are often indie rock, but the design theme is cowboy at this Vegas spot. The manager favors local bands over out-of-towners, and with tickets as low as $5, it's hard to complain.
(Lawrence K. Ho / LAT)
The lavish, $80-million Pearl, at the Palms hotel-casino, boasts bars on each of its three floors, two 14-by-16-foot video screens flanking the stage and 18 skyboxes with amenities ranging from private bars to personal lounges. And though you may have to fork over more than $400 for a ticket, no matter where you sit you'll be within shouting distance of the main act — no seat is more than 120 feet from the stage.
(Lawrence K. Ho / LAT)