Military court throws out Australian's Guantanamo war crimes conviction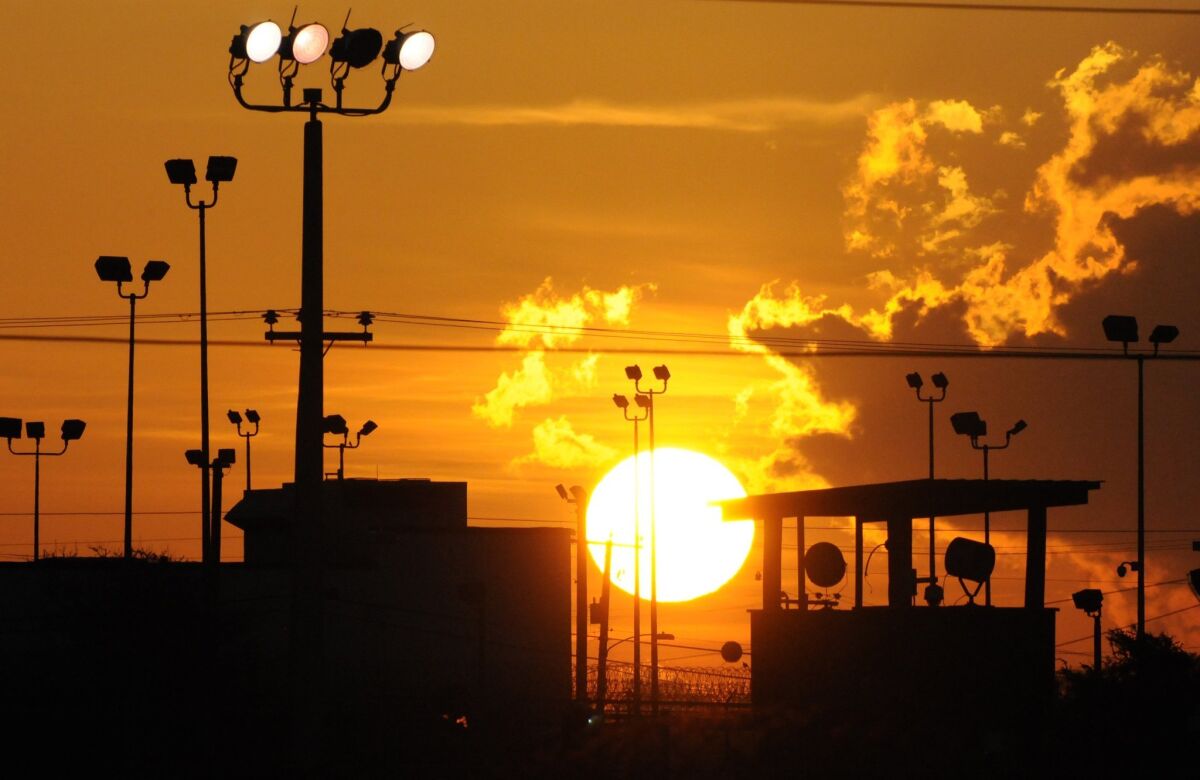 A military appeals court on Wednesday threw out the Guantanamo tribunal's conviction of Australian David Hicks on charges of material support to terrorism, agreeing with a U.S. civilian court's ruling last year that the charge is not a war crime and thus beyond the jurisdiction of a military court.
The Hicks case was the fourth thrown out of the controversial war court since 2012, representing half of the eight convictions the tribunal has secured during 13-plus years of existence.
Hicks, 39, spent six years at the U.S. detention center at Guantanamo Bay, Cuba, before becoming in 2007 the first detainee convicted there. He has long since been free and returned to Australia.
Hicks was given a seven-year sentence for aiding Islamic militants in Pakistan and Afghanistan after the Sept. 11 terrorist attacks but was released after nine months under a plea bargain.
The ruling by the Court of Military Commission Review clears Hicks' record of terrorism-related charges and bolsters President Obama's efforts to close the detention center and war crimes tribunal before he leaves office.
Rights advocates hailed the review court's ruling as further proof that the detention center and tribunal are poor substitutes for the U.S. criminal justice system in prosecuting terrorism suspects.
"Today's unanimous ruling is just one more piece of evidence showing that the inefficient, unnecessary military commission system at Guantanamo Bay is ill-equipped to handle terrorism cases," Human Rights First's Daphne Eviatar said.
U.S. federal courts have carried out more than 500 trials of terrorism suspects since the Sept. 11 attacks, including 67 arrested abroad, Eviatar noted.
Hick's Australian lawyer, Stephen Kenny, told the Australian Broadcasting Co. that Wednesday's ruling exonerated his client.
"It means David Hicks's conviction has been set aside and he's been declared an innocent man, so it confirms what we knew all along," Kenny said.
The Pentagon does not plan to appeal the ruling, said Lt. Col. Myles B. Caggins III, spokesman for the military commissions.
Seven of the 122 foreign prisoners at Guantanamo are in pretrial stages for war crimes prosecution, all on more serious charges that have been deemed war crimes for decades.
Those defendants include confessed Sept. 11 mastermind Khalid Shaikh Mohammed and Abd al Rahim al Nashiri, who is accused of involvement in the bombing of the U.S. destroyer Cole in Yemen in 2000.
An additional 30 prisoners are designated for continued indefinite detention though they have not been charged with any crime. The elimination of the material-support charge makes it even more unlikely that they will be prosecuted.
Follow @cjwilliamslat for the latest international news 24/7.
---
Must-read stories from the L.A. Times
Get the day's top news with our Today's Headlines newsletter, sent every weekday morning.
You may occasionally receive promotional content from the Los Angeles Times.