The boundary-pushing fiction of Sean McDonald and his new FSG imprint, MCD
The publishing industry is notoriously slow to embrace change — that is until change, amped up on sales and critical buzz, kicks the door in. In 2014, Jeff VanderMeer's Southern Reach trilogy ("Annihilation," "Authority" and "Acceptance"), released in a dizzying eight-month span, proved that readers had an appetite for genre-bending work delivered on a binge-friendly schedule. Books 2 and 3 made it to the New York Times bestseller list and goosed up sales for previous volumes, positioning VanderMeer as one of the most forward-thinking authors of the decade.
At the helm of this Netflix-inspired strategy was editor Sean McDonald of FSG Originals, a Laguna Beach native who possesses equal parts visionary West Coast spirit and Manhattan-grounded ambition. Launched by McDonald and fellow Farrar, Straus and Giroux editor Emily Bell in 2011, the imprint became a flashpoint where fresh boundary-pushing fiction intersects with healthy sales and new publishing modes.
This summer, riding on the coattails of FSG Originals' success, McDonald has launched another imprint, MCD/FSG that's designed as a lab for what's possible at Farrar, Straus and Giroux (owned by Macmillan). In May, MCD/FSG opened shop with a bang: "Borne," VanderMeer's apocalyptic novel with the titular creature resembling "a hybrid of a sea anemone and a squid" that eventually transforms 28-year-old protagonist Rachel, received uniformly glowing reviews in the New Yorker, the Guardian, and the L.A. Times.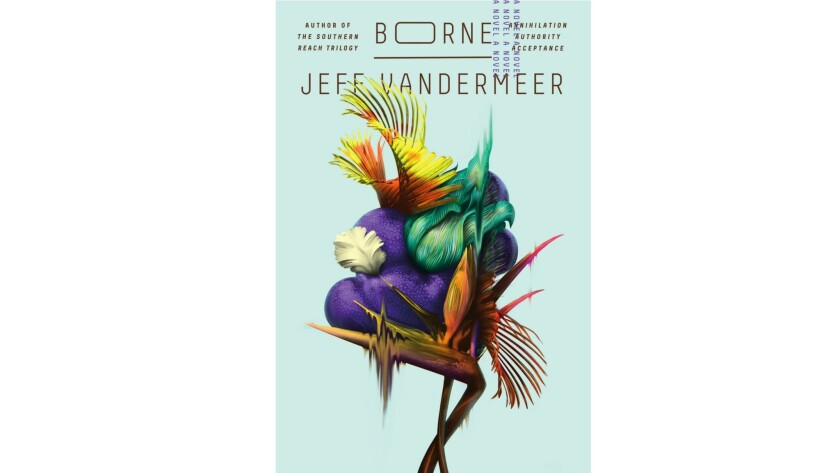 In a conversation at the Standard Hotel the month before "Borne" was released, McDonald was wary about pinning down the type of book that would become MCD/FSG's calling card. While VanderMeer's fiction revolves around a biotech-polluted dystopia, others on the imprint, like Omar Robert Hamilton's "The City Always Wins," published in June, are firmly anchored in our reality; in this case, the failed revolution in Cairo in 2011. Another book out in June, "The Last Kid Left," by Los Angeles author Rosecrans Baldwin, is a crime story that dishes out a critique of our current media.
I want to feel different when I finish a book, either in regards to who I was or how I saw the world.
Sean McDonald
"I'm excited for the books to come out and define the imprint," not the other way around, McDonald says. But there is one through line that all the books possess — the way they hit McDonald as a reader: "I want to feel different when I finish a book, either in regards to who I was or how I saw the world. It doesn't have to be confrontational, it can be subtle and enjoyable, but there needs to be a thrall to the storytelling."
Although he's New York-based, he's making it a point to break MCD out of the Manhattan publishing silo. Former Amazon Publishing head Daphne Durham, who is MCD's executive editor, is based in Seattle, and MCD has many West Coast authors on its list, including Baldwin, the Bay Area's Robin Sloan ("Sourdough" comes out September) and Los Angeles writer Liska Jacobs, whose debut, "Catalina," publishes in November. As we talk, and he mentions the Last Bookstore, Joshuah Bearman and other Angeleno scribes, it's obvious that L.A. is one of the literary hubs McDonald is closely watching.
Stephen Sparks, owner of Point Reyes Books in Northern California and contributing editor at LitHub, has often sought out FSG Originals for their new distinct voices. During his time as a bookseller at San Francisco's legendary Green Apple Books, Sparks learned about authors Catherine Lacey ("Nobody Is Ever Missing") and Ben Lerner ("Leaving the Atocha Station") from FSG Originals.
"There's a daringness to what Sean puts out, and an eclectic quality," Sparks said, adding that he expects to find the same qualities at work with MCD.
I'm hoping that MCD becomes a forerunner for other big houses to think of exciting strategies that can help their books build over time.
Sean McDonald
Though McDonald's emphasis is always on the quality of the story and the writing, he's game to explore various publishing formats as a way to generate excitement and rope in new readers. FSG Originals has released digital projects from the likes of Warren Ellis and Aleksandar Hemon, and McDonald will continue playing with digital publishing at MCD. Some works will be stand-alones and others will be companion pieces to traditionally published books. "The Strange Bird," for instance, is an e-book novella out Aug. 1 from VanderMeer that adds another prism to the world created in "Borne."
Digital publishing is one of many strategies McDonald hopes will engage the online literary community. Another is social media: An under-the-radar book can soar thanks to a handful of tweets from readers with big followings. These are the people, Sparks says, "who are often willing to support the weirder books." McDonald has anticipated the power of the tastemaker tweet; his small staff includes a digital marketing head.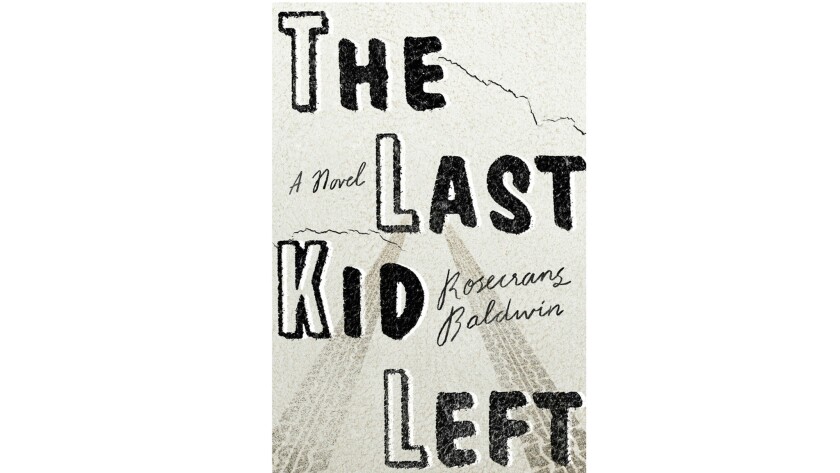 "There's been an increasing pressure for books to splash in the first two weeks or so of their launch," Sparks says, but too often that short-changes books that don't have giant marketing budgets, or ones that simply need more time to cut through the static. "I'm hoping that MCD becomes a forerunner for other big houses to think of exciting strategies that can help their books build over time."
MCD plans to release 20 books a year — no small slate, but manageable enough to "feel our way around," McDonald says. "I like books that take me on a long, deep trip," and the trip can go anywhere — a heavily surveilled cyberspace, an old New York restaurant, a world ravaged by climate change. Heavy topics, maybe, but the urgency of the prose always feels adventurous. To put that into a reader's hands feels like a gift. "As long as it's fun," McDonald says, "I'll keep doing it."
Wappler is a writer in Los Angeles. Her debut novel, "Neon Green," came out last summer from Unnamed Press.
---
Get the latest news, events and more from the Los Angeles Times Book Club, and help us get L.A. reading and talking.
You may occasionally receive promotional content from the Los Angeles Times.