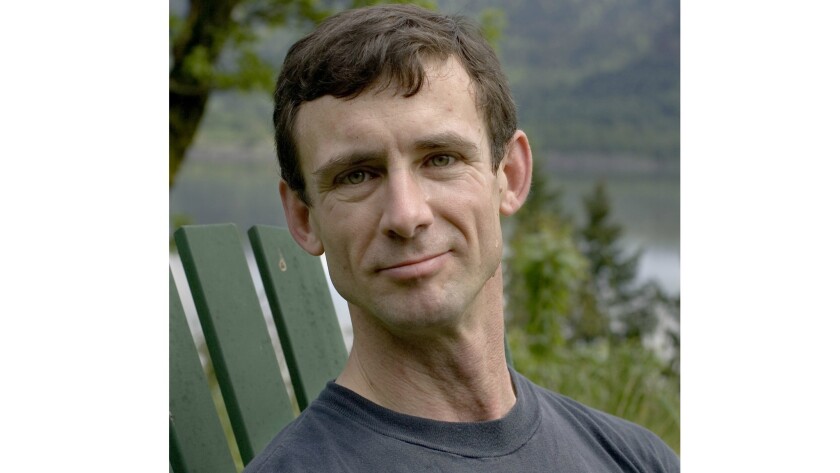 Chuck Palahniuk, the author best known for his violent 1996 novel "Fight Club," is offering readers a preview of his next project: a novella in coloring book form.
"Legacy: An Off-Color Novella for You to Color" will be published on Nov. 7 by Dark Horse Books, Entertainment Weekly reports.
It will be the second adult coloring book from the bestselling writer. His first, "Bait: Off-Color Stories for You to Color" was published last year.
Palahniuk told the magazine that he's drawn to coloring books because they allow the reader to participate in the story. "The reader is already doing so much heavy lifting — envisioning aspects of his or her own life in the story — why not allow the reader to personalize the finished book?" he said.
"Whether the book is then given as a gift or kept, it becomes an artifact of the original reader's experience," Palahniuk continued. "Isn't that the core nature of stories themselves? To reflect the reader?"
The illustrations in the novella were drawn by Mike Norton, best known for his web comic "Battlepug," and Steve Morris, who has done extensive cover art for Dark Horse.
Palahniuk said the book's design was a collaboration with his editor and the illustrators.
"My editor Scott Allie and I choose the plot points that seem to carry the most drama, in the most-detailed settings, and we ask each artist to read the manuscript and choose favorite moments as well," he said. "These become the illustrations we pass back and forth, suggesting additional elements until we're all satisfied."
Don't miss: Janet Mock talks about self-love and her memoir 'Surpassing Certainty' »
Palahniuk is a prolific author known for his violent and twisted fiction. He became nationally known after his debut novel, "Fight Club," was adapted into a film by director David Fincher in 1999 that became a cult favorite.
His most recent project was "Fight Club 2," a sequel to his famous novel in comic book form. The 10 issues of the comic book were published in 2015 and 2016.
Palahniuk hinted that "Legacy" won't shy away from the dark themes he's explored in his past work.
"It should be no surprise that the illustrations will deal with adult situations," he said. "That said, they add a child-like quality of innocence to a sometimes brutal story. Similar to how the work of Roald Dahl had a dark appeal for adults as well as children, 'Legacy' tells a fantasy story based in the modern world."
---