Tesla Motors picks Nevada for planned $5-billion battery factory site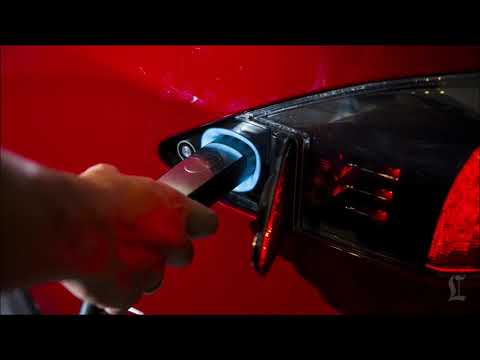 Tesla Motors has chosen Nevada for its proposed $5-billion "gigafactory" battery plant, which it says will drive down the cost of its cars.
Sorry, Sacramento: Tesla Motors has chosen Nevada as the site for its proposed $5 billion battery plant.
The state's governor, Brian Sandoval, will announce the deal Thursday afternoon at a news conference in Nevada's capital, Carson City, according to a source with knowledge of the agreement.
In winning the contract, Nevada beat out California, Texas, Arizona and New Mexico to host the factory where Tesla, in partnership with Japanese electronics giant Panasonic, will build the lithium ion batteries for its electric vehicles.
Tesla had previously said the "gigafactory" could employ as many as 6,500 people by 2020. But the company has also said it could eventually have several factories, possibly in different states.
The move is a blow to Sacramento, where legislators and the governor's office had lobbied hard to convince the Palo Alto-based automaker to build its battery factory near its other Bay Area facilities.
"I'm devastated for the 6,500 families who won't have the chance at these jobs unless they move to Nevada," said State Sen. Ted Gaines, a Republican representing the Sacramento suburb of Rocklin. "Tesla is a California-born company that the state has invested heavily in, and we want it to succeed. It makes complete sense for it to expand right here, close to its headquarters, yet they are headed out of state."
Gaines called the move to Nevada "a clear indictment of our business climate," and said Tesla's decision was a strong signal to legislators "about how hard they have made it to operate here."
Tesla declined to expand upon Nevada's announcement of a press conference, which said only that Sandoval would have "a major economic development announcement."
"We are in ongoing discussions," said Tesla spokesman Simon Sproule. "We look forward to joining the governor and members of the Legislature in Carson City tomorrow."
It was not clear whether the factory would be built on a site near Reno that Tesla has already leased and begun clearing. Construction at that site appeared to be underway earlier this summer but was halted some time ago.
Tesla's only current production automobile is the Model S, an electric sedan with a base price of $71,000 and an average transaction price just over $100,000. The company plans to put its Model X SUV onto the market some time next year, at about the same price.
But the company's founder and CEO Elon has said it would use the increased production of batteries in its new factory to drive production of a lower-priced Model 3 "mass market" electric car. Tesla has said it could market such a car at under $40,000.
"This is a critical step in Elon Musk's long-term goal of creating a viable, high-volume electric car," said Kelley Blue Book senior analyst Karl Brauer. "The battery pack makes up a sizable portion of any electric car's total price, but if Tesla can reduce the cost of this component with its own factory, it has a real shot at producing a $30,000 electric car with a 200-plus mile range."
The company has had soft sales for 2014, having sold 12,200 units in the U.S., down 1% from 2013. Musk told investors earlier this year that preparing its California car factory for Model X production, as well as continued slow production of batteries, might result in lower vehicle production this year.
But Musk said Tesla would eventually be able to make as many as 300,000 cars annually — and at a 30% cost reduction — once it fully ramps up battery production. He said the company would be producing cars at an annualized rate of 100,000 per year by the end of 2015.
"This is all about the Model 3," said Thilo Koslowski, automotive practice leader at the technology research company Gartner. "The factory will not have a huge influence on the Model S or Model X, but they need to offer cars at a better price point. That will really ensure the longevity of this company."
California, in particular Gov. Jerry Brown, had lobbied hard to persuade Musk to build his battery factory in the state, where Tesla has its headquarters and where it already builds its popular but expensive vehicles.
The governor's pitch to Tesla had included the waiver of some environmental protection laws and a number of tax breaks that could have been worth as much as $500 million, or about 10% of the project's total cost.
The governor's Office of Business and Economic Development has been conferring for months with Tesla brass. The parties even came up with draft legislation, which quickly became controversial.
The 35-page proposal called for waiving large portions of the landmark California Environmental Quality Act to speed construction to meet Tesla's timetable for getting its battery factory running by 2017.
Gaines and Senate President Pro Tem Darrell Steinberg (D-Sacramento), were coauthors of a proposed Tesla incentive bill that would have put the package of incentives into law.
But the legislative session ended August 31 without any forward motion on the bill.
Despite that, Gaines said the state still could be a contender for an additional Tesla battery plant, if there is to be one.
"As frustrated as I am, we want to keep those doors open and hope that a second location will be here in California," he said.
Marc Lifsher contributed to this report from Sacramento.
Charles.fleming@latimes.com