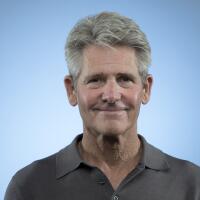 Charles Fleming writes about automobiles and motorcycles for the Los Angeles Times' Business section. He also writes the urban hiking column LA Walks. A former staff writer for Newsweek, Variety and the Los Angeles Herald Examiner, he is the author of the Los Angeles Times bestseller "High Concept: Don Simpson and the Hollywood Culture of Excess," the New York Times bestseller "My Lobotomy," and "Secret Stairs, A Walking Guide to the Historic Staircases of Los Angeles" and its sequel, "Secret Walks: A Walking Guide to the Hidden Trails of Los Angeles."
Latest From This Author
It made the Batmobile and Tom Wolfe's Kandy-Kolored Streamline Baby. But with its North Hollywood studio on the block, Barris Kustom Industries, the soul of Southern California car culture, may be riding into the sunset.

When Bo Bushnell began documenting California's outlaw motorcycle gangs, there was no looking back. He was, as a friend put it, 'down the rabbit hole.'

The completely redesigned Ford F-150 is now an office, workshop and entertainment center, powered by a hybrid engine that may win over aficionados.

Ferrari's 488 Pista, which replaces the 458 Speciale, is driven by the most powerful V8 engine Ferrari has ever put in a road car.

The Ram 1500 has knocked Chevy's Silverado out of second place in pickup-truck sales.

I rode Harley's LiveWire and Zero's SR/F. I was surprised by which I preferred.

Porsche's eighth-generation 911 is stylistically familiar, but performance is impressively new.

A growing number of carmakers will arrive at the L.A. Auto Show with battery powered or plug-in hybrid SUVS and crossover utility vehicles.

Southern California locations play a key role in 'Ford v Ferrari,' starring Matt Damon and Christian Bale as American race car builder Carroll Shelby and English race car driver Ken Miles.

A growing army of hot rodders is cannibalizing crashed electric cars and turning them into custom vehicles with electric power trains.