After riding a wave of growth in Latino consumers, this ad agency's job just got harder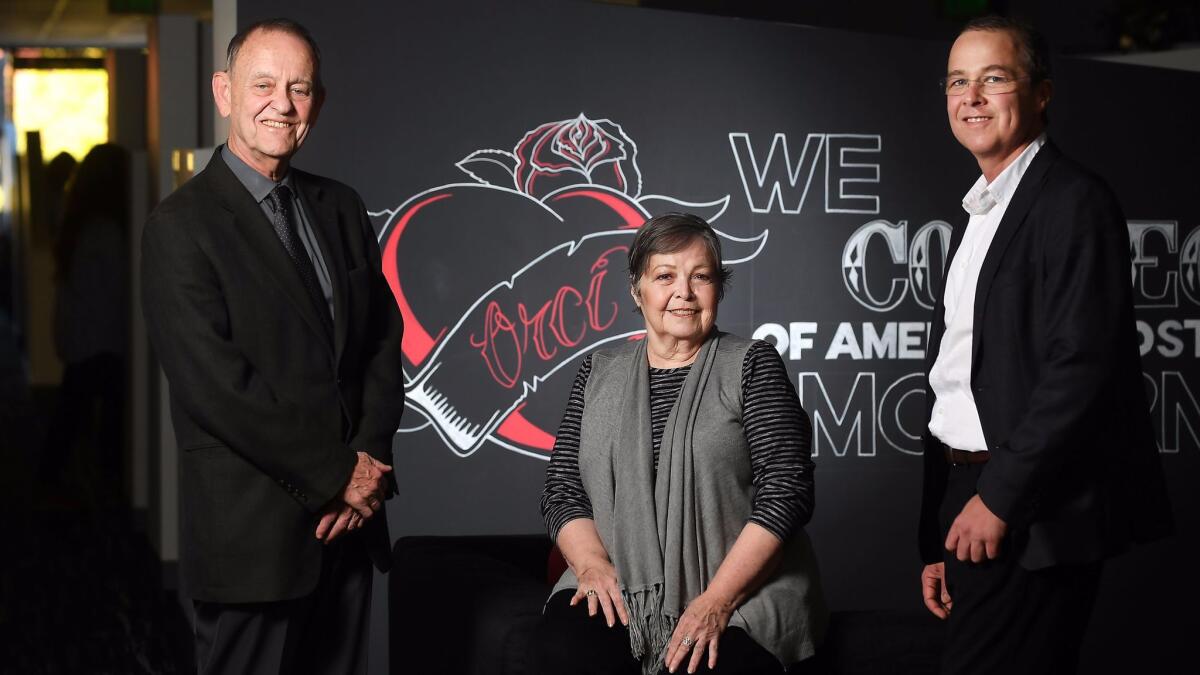 When the U.S. government wanted to encourage millions of undocumented immigrants to step out of the shadows and become citizens, it turned to a start-up advertising firm in Los Angeles to create the campaign. The year was 1986.
Since then, the family-owned Orcí Agency has ridden the wave of huge growth in the U.S. Latino population, and a rising recognition among marketers of their economic importance. But last year, as the pioneering agency celebrated its 30th anniversary, chants of "build the wall" punctuated campaign rallies for President Donald Trump. On Wednesday, Trump ordered federal workers to begin construction on the barrier along the Mexican border.
The juxtaposition has been jarring for Hector Orcí, a Mexican American who co-founded the agency, now based in Santa Monica. He and other advertising executives are worried that such divisive rhetoric denigrates Latinos, and could prompt a retreat in marketing to a vital segment of the country.
"There is a rejection of multiculturalism," Orcí said. "Latino consumers feel betrayed, they have been cast as the enemy. There is a tremendous need, and opportunity, for marketers to reconnect with Latino consumers."
His firm has spent three decades helping corporate clients, including American Honda Motor Co., Union Bank and Dole, to understand nuances of Latino culture and to create advertising that would inspire brand loyalty.
Over the years, the agency has encountered scattered rejection from other corporations that didn't want to be seen as appealing to Latinos out of fears that such outreach could alienate white consumers.
"We've dealt with it before, and we will continue to deal with it," Orcí said. "What's changed is there now is a permission to be nasty to us."
Trump's comments about Mexicans and Muslims, and the election results have sparked debate within advertising circles about how best to navigate cultural divisions that have deepened.
"This election was a wake-up call," said David R. Morse, president of New American Dimensions, an Orange County advertising research firm.
Latino consumers feel betrayed, they have been cast as the enemy.
— Hector Orcí, agency cofounder
Communities are deeply divided, Morse said, and marketers should do more to understand various segments of the population. He noted that Trump received more votes — including more Latino votes — than many analysts had predicted.
"There is a huge sector — millions of people — out there who feel ignored when they turn on the television," Morse said. "Some feel resentment by what they see as an over-representation of minorities in advertising.… But the answer is not to ignore minorities."
The debate comes amid a trying time for the advertising industry. The media landscape is fragmented, and consumers are using technology to skip commercials, making it more difficult for advertisers to engage them.
After a wave of consolidation, a handful of large holding companies dominate the business, squeezing out smaller shops. Independent firms were swallowed up or closed during the Great Recession as corporations cut back on ad spending. Ad behemoths have discouraged their clients from seeking the expertise of a specialty firm like Orcí.
The agency, which would not disclose its finances, was stung several years ago by the loss of a major client, Verizon. Orcí employs about 40 people, down from a peak of 120 about a decade ago, but it remains one of the largest independently-owned Latino marketing agencies nationwide.
Multicultural advertising has faced another challenge: Increasingly, growth in the Latino community is coming from the children and grandchildren of immigrants who are typically fluent in English and not reliant on Spanish-language outlets.
The demographic shift has prompted some advertisers to put less emphasis on targeting Latinos and instead focus on homogeneous messages.
"We have to restate our mission because our mission is very important," said Andrew Orcí, 45, the agency's chief executive and the second generation of leadership. "Our job is to give voice to Latino consumers."
Hector Orcí, now 74, was 15 when he came to Los Angeles from his native Sonora, Mexico. He graduated from John Marshall High School, was elected student body president at Los Angeles City College, and is a graduate of USC and the Fletcher School at Tufts University, where he received a master's degree in economics.
His first job in advertising was with the Cincinnati consumer products giant Procter & Gamble, working on its Duncan Hines and Crisco brands. He ran the ad firm DDB in Mexico, before he and his wife, Norma, returned to the U.S. to join another agency, McCann, to market Coca-Cola — and new Coke — to Latinos. The Orcís ran the group within McCann that created Spanish-language ads.
"There was a reluctance among some advertisers to get into Hispanic or multicultural advertising, but there also were some very smart clients, like Coca-Cola, that pushed it," Hector Orcí said. "They realized that if you ignore the Latino market, then you are ignoring a lot of money."
He and his wife opened La Agencia de Orcí & Asociados on Wilshire Boulevard in West Los Angeles in 1986. Norma Orcí was the creative force; she devised the concept "share of heart" — a play on the industry's fascination with market share — to reinforce that the best commercials speak to a consumer's passion.
The firm beat out more established agencies for the U.S. Immigration & Naturalization Service account in 1986 to spread the word about the immigration reform law, signed by President Reagan, and how immigrants could apply for citizenship. Nearly 3 million immigrants responded.
Last year, archivists with the Smithsonian's National Museum of American History collected the agency's work papers for inclusion in its archives in Washington. Orcí donated the painting that served as a centerpiece of the firm's 1986 citizenship campaign. The image depicts five multicultural faces protected by the wings of a bald eagle.
The intent was to show that people "like us — people who looked different" were welcome in the U.S., Hector Orcí said.
But tensions lingered.
"In the '80s, there was a resistance among marketers to learning a new culture, learning a new language and learning new forms of media," said Norma Orcí. "We are facing a similar situation now."
Although resentment of Latinos and other minorities continues among some audiences, there are dramatic differences, too. An estimated 40% of younger adults — the millennial generation — are from diverse backgrounds.
The agency has tried to adapt.
"We've evolved together," said Gina Jorge, head of multicultural marketing for American Honda, one of Orcí's longtime clients.
Orcí no longer exclusively creates commercials for Spanish-language audiences. It provides its clients with behavioral insights about Latinos, regardless of language.
"We have had creative [commercials] that were born with Latino insights that played so well that we made them into English-language spots," Honda's Jorge said.
She pointed to a commercial the firm produced about a man who buys a Honda Ridgeline pickup — and family members suddenly find a need for his new vehicle. "Everyone goes to him for help because he is the one with a truck," she explained. "As a Hispanic, it is very ingrained that you help each other."
The goal is for commercial messages to transcend cultural divisions.
The strategy has been working for Orcí, which has had an upswing in business in recent years. In 2016, the value of its accounts (known in the industry as gross billings) topped $60 million, up from $55 million in 2014.
"We are very optimistic. This is a very rich society because of its ability to integrate other cultures into it," said Hector Orcí. "Of course there is always resistance. We are struggling to help the resistance not resist so much."
Click here for a Spanish version of this story
ALSO
Mattel's holiday-season sales disappoint, and its stock dives
Elon Musk wants to dig a tunnel to ease L.A. traffic. We have a lot of questions
CalSTRS and L.A. hedge fund demand boardroom reform at troubled Banc of California
Inside the business of entertainment
The Wide Shot brings you news, analysis and insights on everything from streaming wars to production — and what it all means for the future.
You may occasionally receive promotional content from the Los Angeles Times.