Charter Spectrum plans to report local TV news, 24 hours a day, in Los Angeles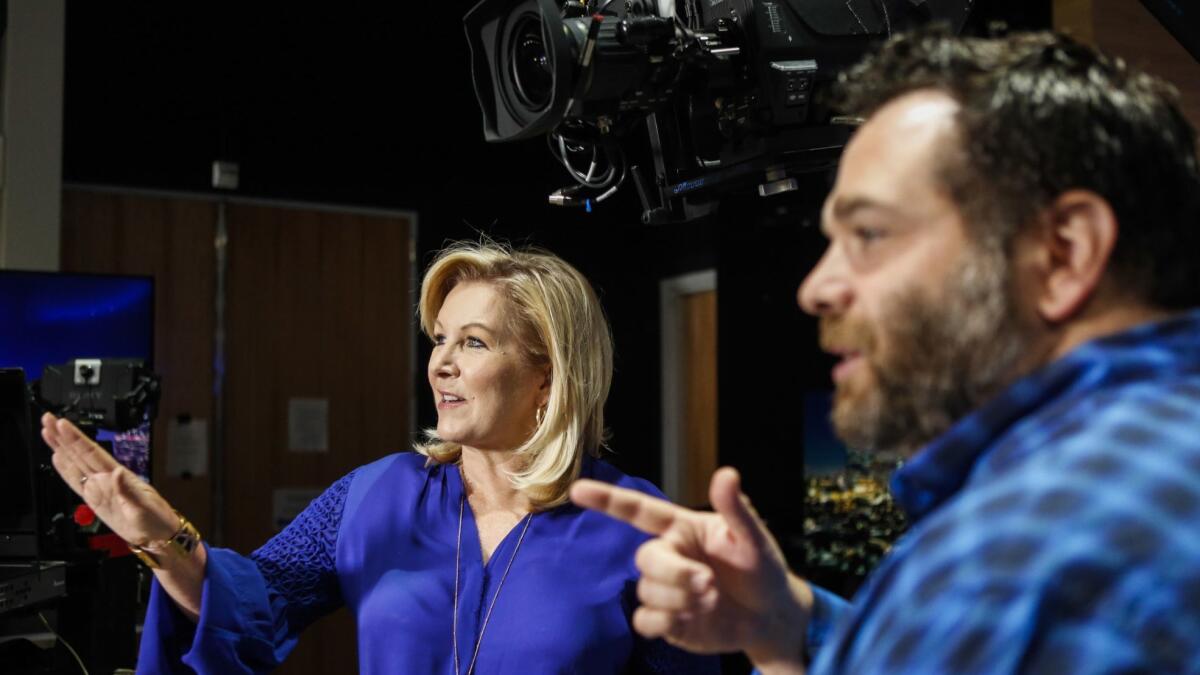 Local TV news has settled into a familiar routine: a pingpong of live shots with reporters standing near the scene of a crime, a wildfire or the wreckage of a deadly crash. Newscasts are peppered with helicopter views of freeway tie-ups, followed by weather reports and sports.
Cable TV giant Charter Communications is looking to break that mold. At a time when other local news outlets are cutting resources, Charter is launching a 24-hour local news channel in November that will be available in the 1.5 million homes in greater Los Angeles that receive the company's Spectrum pay-TV service.

For the record:
9:10 a.m. Aug. 18, 2018An earlier version of this article attributed the following quote to Cheryl Fair, general manager of KABC-TV Channel 7: "We want to be essential to people's everyday life. And that means having them tune in every single day, which will make us valuable over time." The comment was made by Mike Bair, executive vice president for Spectrum Networks, who will oversee the new Charter Communications local news channel.
The channel would be the first of its kind in L.A., representing a bold effort to challenge decades of dominance by such broadcast stations as KABC-TV Channel 7, KTLA-TV Channel 5 and Spanish-language KMEX-TV Channel 34.
And, in what may be heresy in local TV circles, Charter executives say they don't plan to fill news programs with two-minute stories about crime or those ubiquitous police pursuits throughout L.A.
"White Broncos? That's not us," Mike Bair, executive vice president for Spectrum Networks, who will oversee the channel, said in a recent interview. "We are doubling down at a time when many sources of local news are going the opposite way."
The company's journalists will explore community issues and happenings that typically fly below the media radar, such as beach cleanups, charity events and high school sports.
But the new venture faces hurdles, analysts say. Already, there is a glut of TV news, with round-the-clock presence from cable networks Fox News, MSNBC and CNN and an expansion of local news at network-affiliated broadcast stations. In L.A., local news runs morning, noon and night, leaving just one daylight hour — 2 to 3 p.m. — without a newscast.
Despite the crowded field, there might be an opening for Charter. Measurement firm Nielsen has found an uptick in interest in TV news in the last three years. In addition, more Americans watch local news than cable news. In metropolitan Los Angeles, according to Nielsen, local newscasts play at least once a month in three-quarters of all TV homes.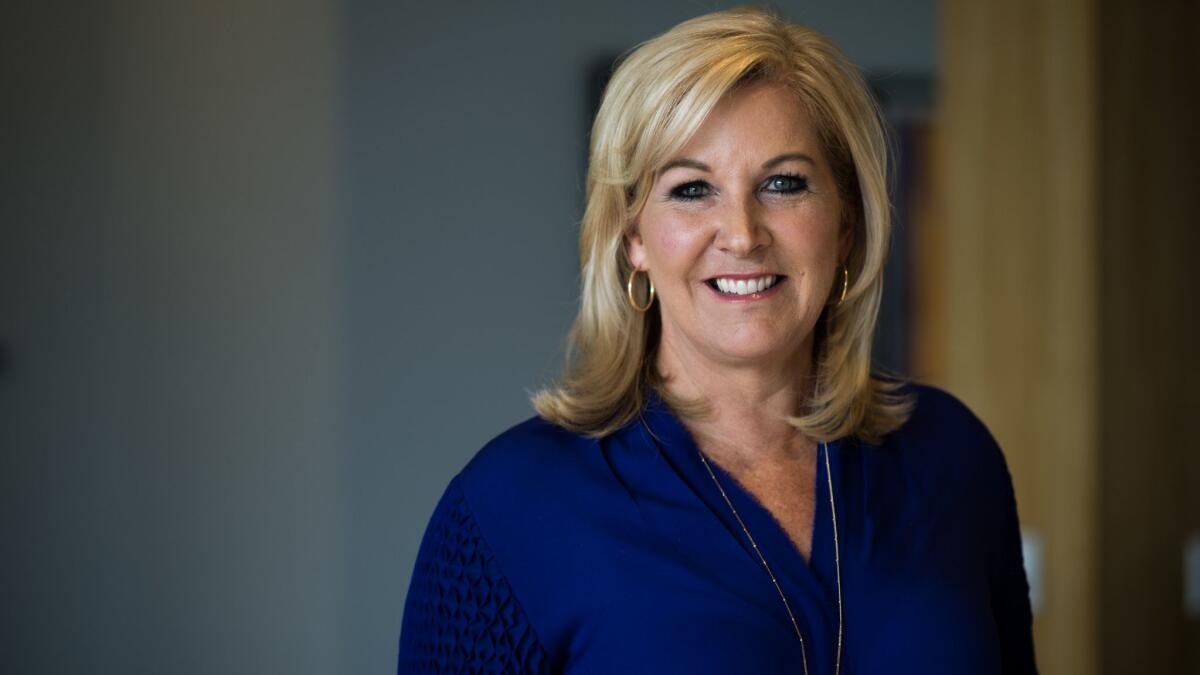 The Spectrum News channel in L.A. is part of an ambitious expansion for Charter, which includes launching nine other local news channels later this year in Ohio, Wisconsin and Kentucky.
The goal is to provide a richer experience, and exclusive programming, to entice new customers to sign up and to keep Charter's existing 16.2 million pay-TV customers in the fold. Charter, like other pay-TV companies, has been grappling with subscriber losses from accelerated cord-cutting, as more consumers migrate to lower-cost streaming services.
Adding to the challenge, younger consumers are less likely to sign up for a big pay-TV package — or watch TV news.
"I'm totally in favor of more coverage of Los Angeles, [but] I do feel like these people are paddling upstream," said Gabriel Kahn, a professor at the USC Annenberg School for Communication and Journalism. "We have a saturated local TV news market, a shrinking number of cable customers and a generational issue of who you can appeal to with a product like this."
Charter also might struggle to change audience habits, particularly those of older viewers. Studies have shown that people tend to pick news shows based on the personalities of various hosts, such as KNBC-TV Channel 4's weatherman Fritz Coleman or the KABC 6 p.m. news team of Ellen Leyva and David Ono.
"Viewers find a degree of comfort in knowing that the news they get from us is real, meaningful and has been vetted for them," said Cheryl Fair, general manager of the top-rated KABC. "That type of trust takes years to build."
Nonetheless, Charter executives are motivated to crack the L.A. market because they have seen higher customer retention levels in regions where they operate a successful Spectrum News channel, such as New York City and Florida. That has prompted company leaders to steer more resources into local news, even as budgets for broadcast stations and newspapers are stretched.
"We want to be essential to people's everyday life," Bair said. "And that means having them tune in every single day, which will make us valuable over time."
Charter plans to hire about 125 employees to staff the channel, which will be based in El Segundo, where the company already manages two sports channels, Spectrum SportsNet and the Dodgers-owned SportsNet LA. Charter executives won't disclose details just yet, including the name of the channel, its budget or its launch date.
Charter has had an expanded profile in Los Angeles since 2016 when it acquired Time Warner Cable, the largest pay-TV provider in the region. That same year, Charter rebranded its pay-TV and internet service as Spectrum to mark a fresh start after years of Time Warner Cable foibles.
Only Spectrum customers will have access to the channel, which limits its distribution to a little more than a quarter of the estimated 5.5 million TV homes in the Los Angeles region. But the channel will be prominently featured in Spectrum homes because it will automatically appear as soon as the TV is first switched on.
The Spectrum team, with 24 hours a day to fill, will have ample time for town hall debates and to tell longer stories, including documentaries or investigative reports, such as about the treatment of immigrant children. The channel will provide national news headlines and political stories, including stepped-up coverage of California's congressional delegation. The company this year dramatically expanded its Washington bureau, which now has 14 people.
We are doubling down at a time when many sources of local news are going the opposite way.
— Mike Bair, executive vice president for Spectrum Networks
But most of all, the channel will specialize in so-called "hyper-local" coverage — everyday people and neighborhood issues.
"People want to see more positive stories about their communities," said Cater Lee, who recently joined the company as Spectrum Networks' vice president for news and content after spending much of her career at such traditional outlets as KNBC, KCBS and CNN.
"Sometimes when you watch the news, the reflection of Los Angeles that you see is not the experience that we live," Lee said. "This is a wonderful place to live, and there is so much to celebrate."
The plan is to televise community forums and drill into local politics, covering election night returns, political debates, issues affecting small businesses and concerns at city halls around L.A. and Orange counties. High school sports or even the opening of a new neighborhood restaurant will provide fodder.
The company plans to hire about 30 reporters, whom it is calling "MMJs" (multimedia journalists).
"Our MMJs are going to be very nimble," Lee said. "They are going to be going around with small cameras, sometimes their iPhones, collecting stories like everyone else does these days. That's going to give us an advantage with a lot of boots on the ground."
None of this suggests following the "if it bleeds, it leads" model of local news, with an emphasis on breaking news.
"The local stations do a great job with that," Lee said. "But in order to differentiate ourselves, we are going to have to zig where they zag. We have to be different."
What's more, Charter executives believe the fractured TV landscape provides an opening to attract some viewers weary of partisan sparring on cable news, where conflict and tension drive ratings.
"You have a lot of people yelling at each other on television these days," Lee said. "But we don't plan to do that."
The channel's survival won't depend on ratings because its main source of revenue will come from the monthly fees that customers pay for their cable bill. Broadcast TV stations, in contrast, largely rely on advertising revenue, and their commercial rates are determined by audience size.
In New York, the Spectrum channel NY1 has attracted a large following, in part, because it provides in-depth coverage of local issues and politics. There's even a 15-minute segment with New York Mayor Bill de Blasio called "Mondays with the Mayor." NY1 also covered the campaign of political newcomer Alexandria Ocasio-Cortez and captured her reaction on election night when she pulled off an upset victory.
Spectrum News channels in Florida have discovered that stories about weather — even storm-preparation efforts — score with viewers. Similarly, Nielsen has found that communities such as Pittsburgh, Cleveland and Memphis, Tenn., which have extreme weather, tend to draw the biggest audiences.
"In California, people don't watch local news at nearly the same rate as they do in other regions," said Bob Papper, a Hofstra University professor emeritus who authors an annual report on the state of radio and local TV. "You have good weather. And there also are so many transplants — they don't feel an attachment to the local area."
Research has found that people who lack a connection to the community watch less local news, Papper said. But people begin watching local stations more regularly after living in an area for many years — or after buying a home and having children. That's usually when people also subscribe to cable TV.
"When young people have a greater stake in the community, we do see an increase in news viewership," he said.
Twitter: @MegJamesLAT
Inside the business of entertainment
The Wide Shot brings you news, analysis and insights on everything from streaming wars to production — and what it all means for the future.
You may occasionally receive promotional content from the Los Angeles Times.