'The yellow light is on': California loses 1,400 jobs as economy shows signs of slowing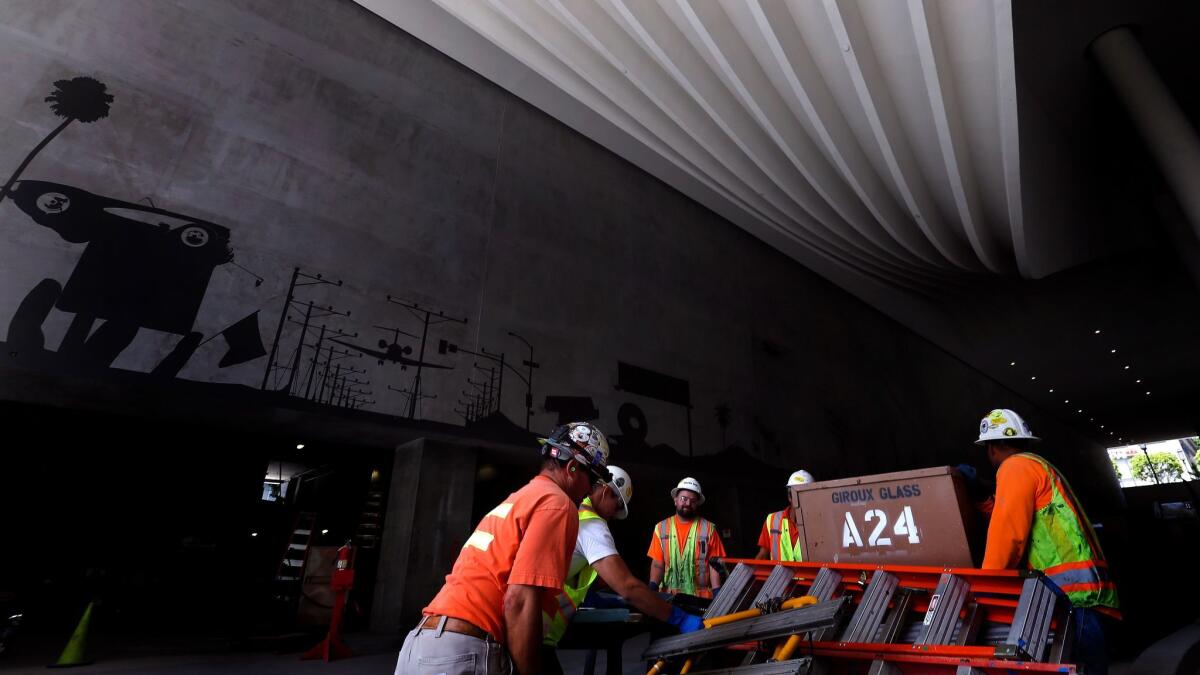 California's economic engine quieted in June as employers reduced their payrolls by 1,400, according to a report Friday by the state's Employment Development Department. It was the second month this year that the state lost jobs.
The unemployment rate stayed flat at 4.7%, the lowest rate since November 2000.
The state added jobs at a rate of 1.6% over the last 12 months, matching the growth rate in the nation as a whole. California has tended to grow faster than the rest of the country since 2012, but as the job market tightened, businesses in the state have started taking on fewer new workers each month.
A net reduction of 1,400 jobs is slight compared with the state's total employment of about 17 million non-agricultural workers. But it is another indication that 2017 could be a year of cooling for California's typically bustling job market.
In the first half of 2016, the state piled on a total of nearly 160,000 new jobs. Through the first six months of this year, the state boosted payrolls by just 65,400.
"These numbers are problematic, I think this is a wakeup call for everybody," said Chris Thornberg, co-founder of Los Angeles-based consulting firm Beacon Economics.
On the surface, California's economy seems healthy enough; the jobless rate is rock bottom and wages are growing much faster here than in the rest of the country. But most sectors in the state have either lost jobs in the first half of the year or are growing more slowly than they had been.
Economists say that's largely because businesses cannot find applicants to fill open jobs, because rank-and-file workers can't afford to live in the Golden State.
"I have to assume this is housing," Thornberg said. "Where do you put bodies? We don't have houses. The state has run out of labor supply."
In the first half of 2016, close to 123,000 new workers joined the labor force, meaning they either found employment or began actively seeking it. In the first six months of 2017, California's labor force shrank by 28,000 workers.
California has historically grown more or less in lockstep with the rest of the country, but the state's economy was particularly hard hit by the recession and its ensuing recovery, which began in 2010, unfolded at a faster pace than the nation's.
For most of the last five years, California grew more quickly than the rest of the country. That could be changing.
"We do seem to moving to a more moderate track … the yellow light is on," said Lynn Reaser, the chief economist of the Fermanian Business & Economic Institute at Point Loma Nazarene University.
Growth statewide was hampered by five industries that reported job losses over the month, including manufacturing and trade, transportation and utilities.
The worst performers in June were the government sector and information, which encompasses tech firms and movie studios. The two sectors shed a combined 16,900 jobs.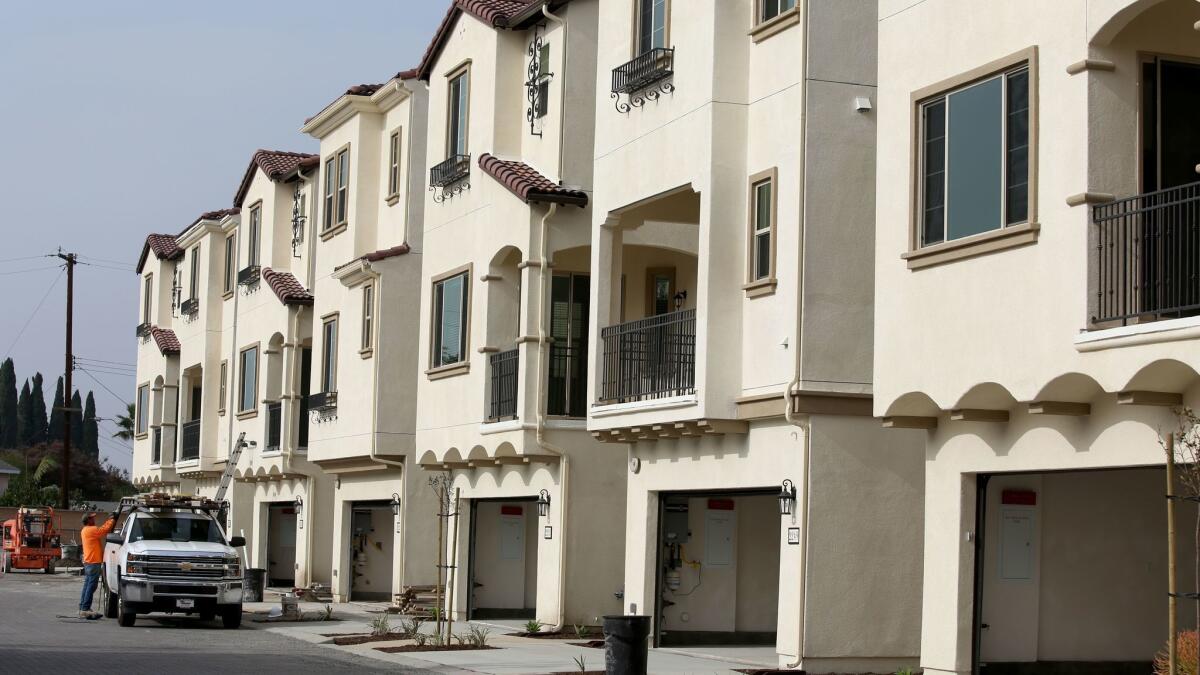 June was a better month for professional and business services as well as for construction, two reliable drivers of the economy. Combined, they added a total of 17,200 employees.
Los Angeles County also had a disappointing month, with employers shrinking payrolls by 1,500. The county's jobless rate stayed at 4.4%.
Economists have cautioned for months that the state would not be able to keep up its unrelenting pace of hiring indefinitely. The current expansion has lasted more than 85 months, making it one of the longest periods of growth since World War II.
"This doesn't indicate that we won't rebound next month, but it does give pause as to whether this very lengthy period of expansion may be slowing or even ending," said Michael Bernick, who directed the Employment Development Department from 1999 to 2004 and is now an attorney at Sedgwick LLP, a San Francisco law firm.
The trouble for California is that the slowdown appears to be touching almost every corner of the economy. Retail businesses have cut 13,900 jobs this year so far, which is about as many jobs as it added over the same period last year. The information sector is down 1,900 jobs in the first half of the year; last year, it added 25,600 jobs from January through June.
Healthcare and leisure and hospitality — two bulwarks of California's growth machine — have created fewer jobs than they did by this point last year.
On the bright side, many Californians who do have jobs have been getting solid raises. Wages have increased by nearly 4% year-over-year in the state, according to data from the Bureau of Labor Statistics, faster than in the nation overall.
That's a sign that businesses need workers — and are willing to pay more to attract them.
It also may be a sign of a deeper shift, toward an economy that favors high-wage industries filled with highly skilled workers who can afford a roof over their head in California.
"The sectors that continue to hire are the ones that are able to pay people enough to live in the state," said Thornberg, the economist.
Twitter: @NatalieKitro
---
UPDATES:
2:20 p.m.: This article has been updated with analysis of the impact of the state's housing shortage and wage increases.
10:40 a.m.: This article has been updated with details on state growth and Los Angeles County data.
This article was originally published at 9:15 a.m.