Lego sales slumped for the first time in 13 years. Its CEO wants more digital toys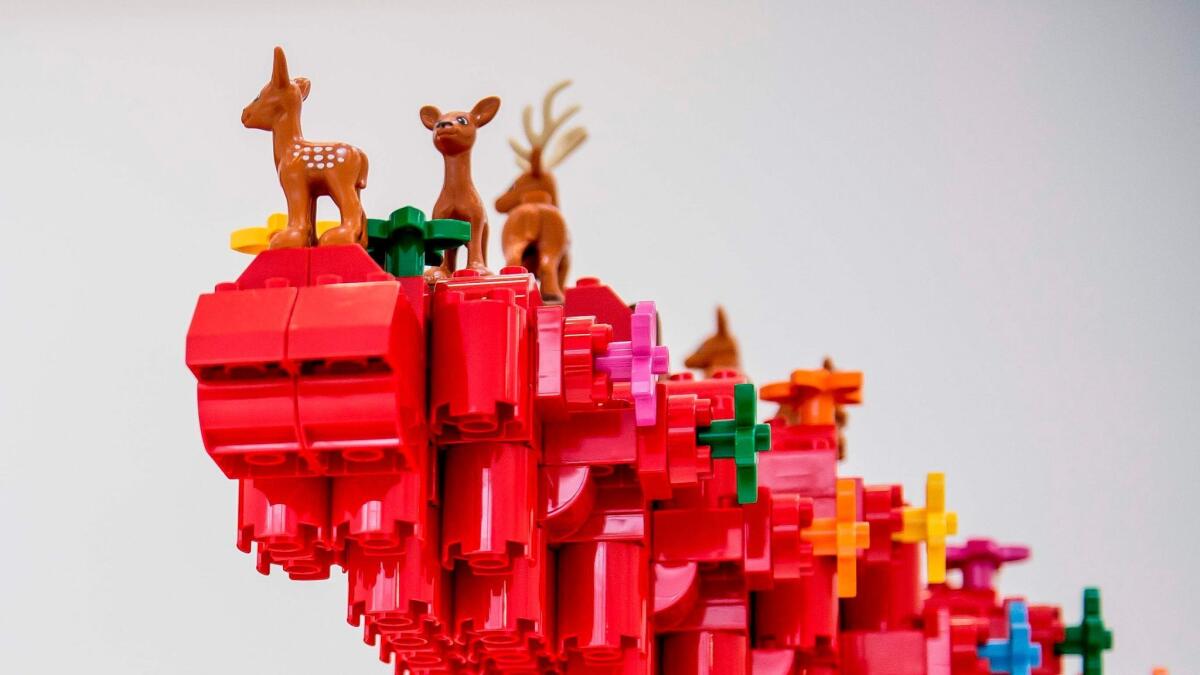 The man running Lego A/S wants to merge the toymaker's iconic building blocks with digital gadgets to help revive a slump in sales.
"We see this as a way of keeping children interested for a longer time, also for later age groups," Chief Executive Niels B. Christiansen said in an interview. "We are doing a lot in this area and we want to do more."
Christiansen, who became CEO in October, is trying to keep Lego relevant to a generation of children whose obsession with screens has left physical toys less popular.
On Tuesday, the company — Europe's biggest toymaker — reported its first revenue decline in 13 years as it pays the price for letting its organization grow too big and complex.
Lego has had mixed results with its digital forays. The 2014 "The Lego Movie" and some of the company's video games were successful, but its big 2010 bet on an online multiplayer computer game, "Lego Universe," was a flop.
Christiansen says the basic Lego building block will still be the focus as the company designs new products. He pointed to "Lego Boost" (with which children can build their own toys and then program those toys to move using a smartphone app) as an example of what he wants to see more of.
"We need to get Lego focused on the right things," he said. "We must have strong and innovative products."
Christiansen took the reins just as Europe's biggest toymaker hit a wall, ending a decadelong streak of surging revenue and profits. From 2010 to 2015, sales more than doubled as then-CEO Jorgen Vig Knudstorp returned record profits to the owners, the billionaire Kirk Kristiansen family.
But that growth took place at what the Danish company has called a "supernatural" pace, and the organization simply got too big. In 2017, sales and profit slumped as Lego had to reduce inventories that were based on excessively optimistic forecasts. It cut 1,400 jobs, about 8% of its workforce.
Christiansen says the reorganization is now over, with sales expected to start growing again next year.
"Right now we're focusing on a few priorities and using our new organizational structure to move more decisions out closer to consumers and to the market," the CEO said. "It's obvious that we win in the long run by being the most creative."
2017 was "a challenging year and overall we are not satisfied with the financial results," Christiansen said in a statement Tuesday. "However, we ended the year in a better position."
Revenue in 2017 fell 8% to $5.8 billion, Lego said. Net profit dropped for the first time since 2007, to $1.0 billion from $1.2 billion a year earlier. Lego said the decline in revenue was partly due to a "cleanup of inventories across the value chain."
Christiansen said sales in December grew in seven of Lego's 12 biggest markets "and we entered 2018 with healthier inventories."
"In 2018, we will stabilize the business and invest to build sustainable growth in the longer term," he said. But the company also warned that there "is no quick fix and it will take some time to achieve longer-term growth."