Ballmer overpaid for Clippers, but that's OK, ex-Kings owner Maloof says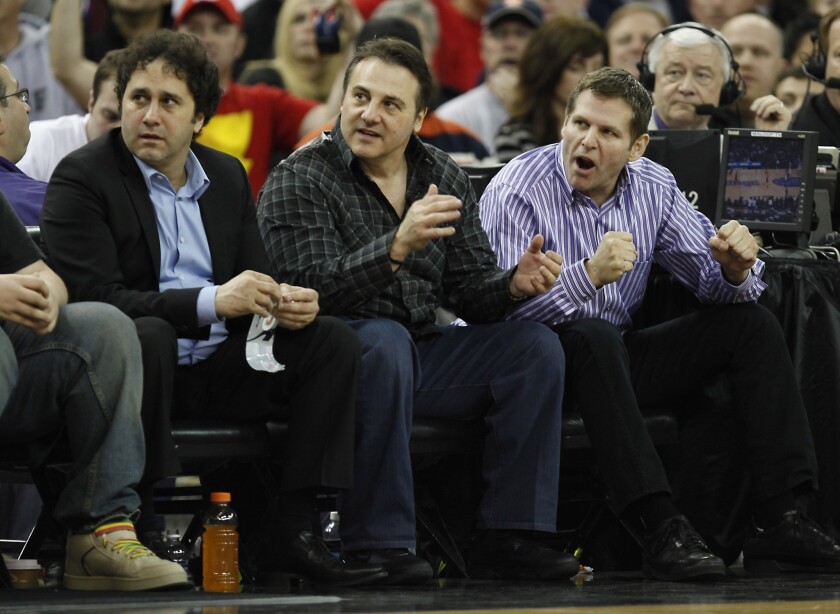 Former Microsoft Chief Executive Steve Ballmer would be overpaying for the L.A. Clippers at his record offer of $2 billion, but the deal would be "a great move" anyway, former Sacramento Kings owner Joe Maloff told the Los Angeles Times on Friday.
Maloof -- whose family sold the Sacramento Kings last year, passing over Ballmer's offer in favor of a competing bid -- said Ballmer would almost certainly make his money back on the Clippers.
"He made a wonderful deal," said Maloof, whose family also once owned the Houston Rockets. "These teams are rare gems. Owning a sports franchise in today's world is a very secure investment. They always appreciate in value."
Overpaying is the right move, he said.
"Even if he may have paid too much in the short term, he got a bargain," Maloof said. "This is a tremendous market, and it's growing."
Maloof speaks from experience. He said his family overpaid when they bought the Kings. But the stakes were smaller: Maloof figures he overpaid by about $20 million for the team, which he bought for about $230 million.
He estimated the ultimate value of the sale of the team, to Sacramento investor Vivek Ranadive, at about $580 million.
Maloof, said he thinks the Clippers' prospective new owner will be good for the franchise, and vice versa. He called Ballmer "a brilliant guy," and "very competitive and determined."
"He's terrific, and this is a wonderful franchise," Maloof said. "It's worth every penny."
---
Your guide to our clean energy future
Get our Boiling Point newsletter for the latest on the power sector, water wars and more — and what they mean for California.
You may occasionally receive promotional content from the Los Angeles Times.