Californians received $3.2 billion in Obamacare premium subsidies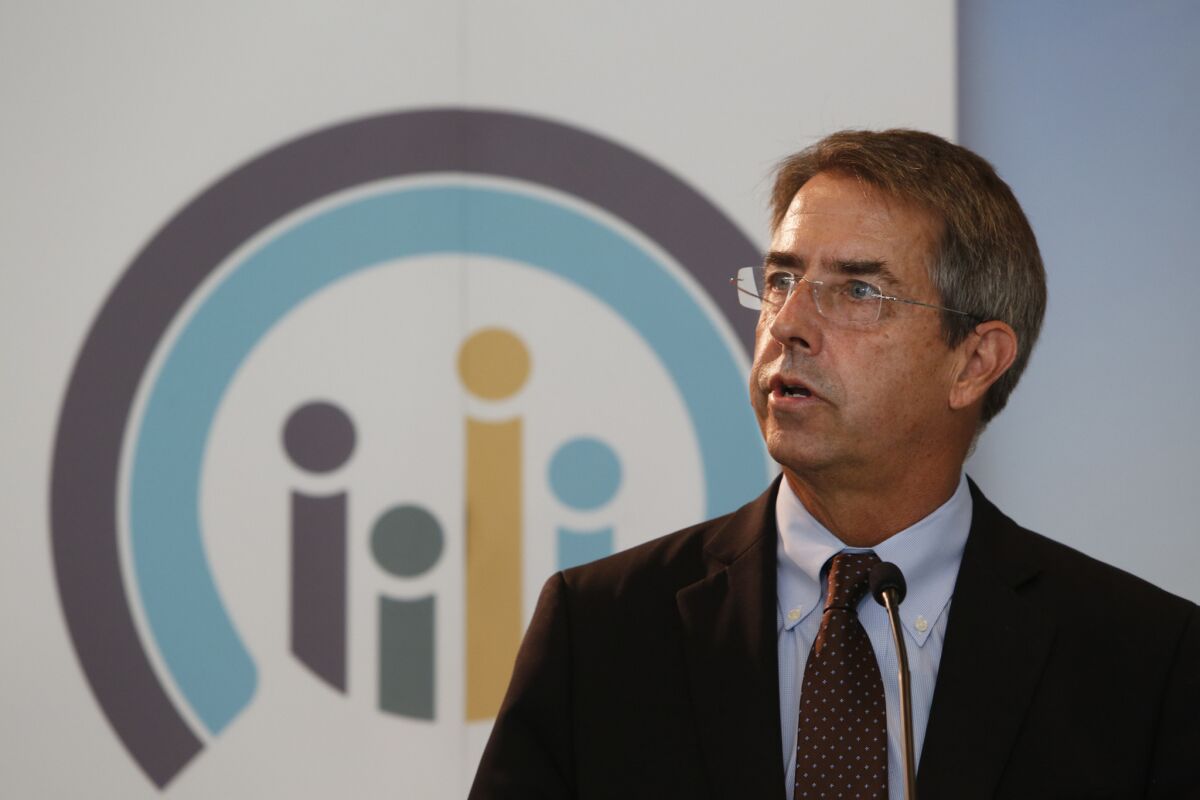 Californians received $3.2 billion in Obamacare premium subsidies during the rollout of the federal health law last year.
That federal aid went to about 800,000 California households, state officials said Monday. Those individuals and families paid $1.1 billion in premiums themselves, meaning for every dollar they spent the federal government paid an additional $3 to their health insurer.
Nearly 90% of enrollees in the Covered California exchange qualified for financial help based on their income. The average monthly subsidy was $436 per household, according to the state.
The taxpayer subsidies are a linchpin of the Obama administration's effort to make health insurance more affordable for millions of Americans. Individuals earning up to $46,000 annually and families of four making up to $94,000 qualified for assistance.
Health policy experts said the fact that subsidies covered such a large share of Californians' premiums suggests that most people who signed up in the first year of the Affordable Care Act were lower income.
State officials have said one of their big challenges now is signing up more middle-income people during the second open enrollment that ends Feb. 15.
"That's one of the reasons why the remaining uninsured are harder to reach," said Larry Levitt, a senior vice president at the nonprofit Kaiser Family Foundation. "They most likely have somewhat higher incomes and therefore qualify for smaller subsidies."
Peter Lee, executive director of Covered California, said the high level of subsidies in California reflected the early enrollment trends.
"What we saw last year was very substantial enrollment of lower-income people, so the 3-to-1 ratio is not a surprise," Lee said.
And enrollment for this year continues to expand.Nearly 230,000 people have newly enrolled in a private health plan from Nov. 15 to Jan. 12, according to the state. California ended the first open enrollment period in April with about 1.2 million policyholders. The state hasn't disclosed renewal figures for that group.
Covered California announced the data on subsidies just as it sends forms to those 800,000 households in preparation for the upcoming tax season. The new 1095-A forms show exchange policyholders how much they received in subsidies last year.
Some of its policyholders might have to repay some portion because their actual income for 2014 was higher than what they estimated at the time of enrollment. Others may get additional money because their incomes were lower than expected.
Health law opponents have criticized the high cost of the government subsidies, and the U.S. Supreme Court will hear a challenge to those tax credits in the 37 states using the federal exchange.
The legal question before the court is whether the health law, as written, allows the government to subsidize health coverage only in the states that set up their own insurance marketplaces, such as California.
During a conference call with reporters Monday, Lee said it would be "odd and bizarre" for the high court to rule against subsidies in the federal exchange.
"The Supreme Court has ruled once to uphold the law, and it seems doubtful they would act to roll back and take away coverage from millions of Americans," Lee said.
Regardless of the court's decision, he downplayed any fallout for California. "We are a state-based exchange," Lee said, "so we are not even subject to that dispute."
Twitter: @chadterhune