CPUC's latest order backing batteries spells more trouble for fossil-fuel power plants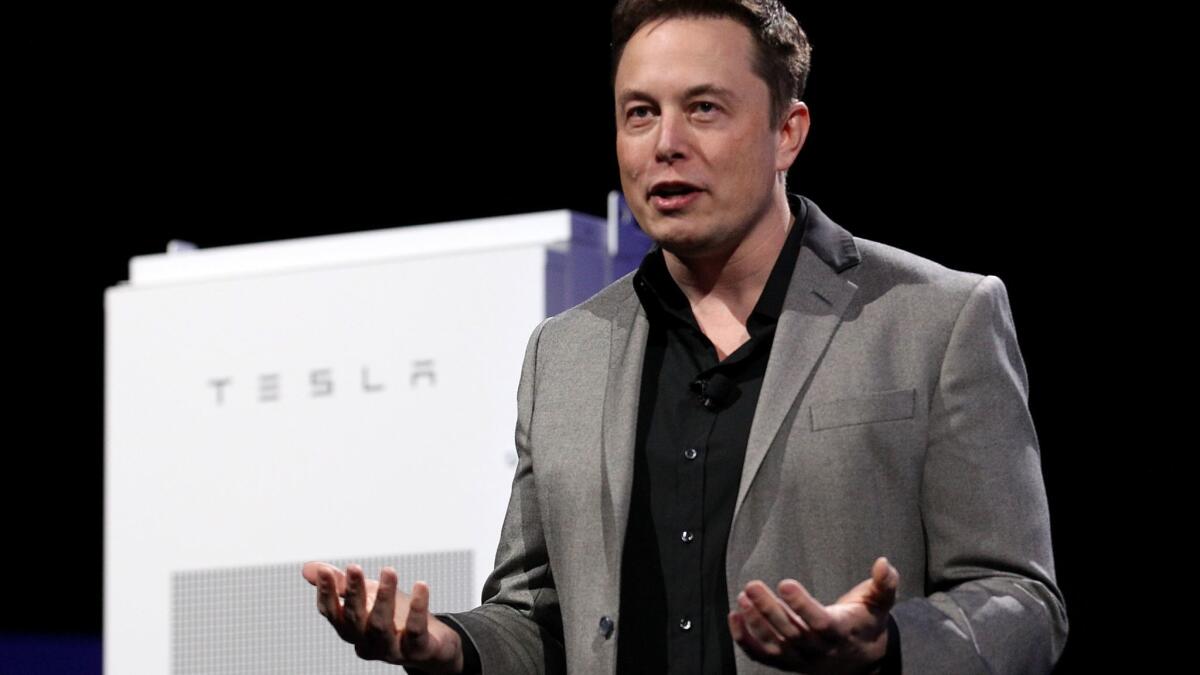 Bloomberg
California, the state that helped birth the global boom in battery-toting electric vehicles, is trying to spark a similar transformation for utilities. And that spells trouble for power plants all across the U.S. that run on natural gas.
The California Public Utilities Commission approved an order Thursday that will require PG&E Corp., the state's biggest utility, to change the way it supplies power when demand peaks. Instead of relying on electricity from three gas-fired plants run by Calpine Corp., PG&E will have to use batteries or other non-fossil-fuel resources to keep the lights on in the most-populated U.S. state.
The shift is possible in California partly because there's a surplus of solar power, after a surge of rooftop panels and large-scale gathering systems helped double the renewable energy it used over the past decade. Batteries can charge up in daylight and dispense electricity later.
With improved technology and lower costs, storage systems are becoming more viable for utilities, especially in a state hoping to get half its power from wind and solar by 2030 and targeting major cuts in greenhouse gas emissions.
A year ago, Tesla Motors Inc. and Southern California Edison unveiled one of the world's largest energy storage facilities at the utility's Mira Loma substation in Ontario. The facility contains nearly 400 Tesla PowerPack units on a 1.5-acre site, which can store enough energy to power 2,500 homes for a day or 15,000 homes for four hours. Storage facilities of similar size have been built by San Diego Gas & Electric with AES Energy Storage and by Greensmith Energy Partners with AltaGas.
"California is going to create a blueprint for the coming years," said Michael Ferguson, the director of U.S. energy infrastructure at S&P Global Ratings in New York. "Renewables proliferated where there was supportive regulation, and that caused the costs to decline. I would expect to see the same thing to happen with battery storage."
While natural gas became the biggest source of power in the U.S. two years ago — it burns cleaner and more cheaply than coal — regulators are looking to reduce carbon emissions to combat global warming and climate change. Gas now accounts for about a third of the country's electricity, but renewables like solar and wind are expanding faster, doubling their share of the market over the past decade to a projected 17% last year, government data show.
"There is a big push, especially on the West Coast," to move to cleaner fuels, said Marta Stoepker, a spokeswoman for the Oakland-based environmental group Sierra Club. "If we are getting off of coal, let's also skip over gas."
The shift away from fossil fuels in power generation has been pronounced in California, where tougher standards for cleaner air and fuel have become a model for the rest of the country and the world. Gas use dropped to 36% of the state's electricity supply in 2016 from 42% a decade earlier, while renewables jumped to 25% from 11% over the same period, state data show.
Renewables are dumping so much power onto the state's grid — on some days it can be more than half of all supply — some generators are losing money because of weak wholesale electricity prices.
That's a problem for companies whose plants only generate power during periods of peak demand, like some of those run by Calpine. Last year, the Houston-based firm told California's grid operator that it would have to retire plants because of low prices. The operator determined the market needed the plants for reliability and allowed Calpine to sign profitable, must-run contracts for 2018.
"These gas plants typically sit idle for much of the year, whereas a battery could be used for a range of other services, such as helping integrate renewables," said Logan Goldie-Scot, an energy storage analyst for Bloomberg New Energy Finance in San Francisco.
California's utility commission wants San Francisco-based PG&E to find power storage or a clean energy alternative to those Calpine contracts. The utility said it supports the agency's order and asked that power-line upgrades be considered as part of the plan.
Calpine opposes the order. In a Dec. 29 letter to the commission, the company said the move imposes "unreasonable costs and risks on customers" and departs from a "considered, thoughtful approach to grid reliability."
California still needs gas plants to back up a state grid that's "under pressure from volatile solar power," Kit Konolige, an analyst for Bloomberg Intelligence, wrote in a note Thursday. In 2016, about 3,100 megawatts of gas plants retired with 700 megawatts of new gas units coming online, Konolige said. One megawatt can power about 750 homes, according to the state.
This isn't the first time the state's come down on gas. In 2017, regulators moved to reject a permit for a proposed gas plant in Southern California, noting that clean energy resources including batteries could be used to fill the need. The Los Angeles Department of Water and Power has put on hold gas plant projects to explore alternatives.
And the shift extends beyond California. Last year, a proposed gas project was pulled in Oregon after opposition from local environmental advocates, and in Connecticut, a plant was rejected by a state panel. Plans for another gas unit in North Carolina were killed in 2016. New gas-fired generators have faced challenges in other states, including Louisiana and Michigan.
General Electric Co., the world's largest maker of gas turbines, said last month that it would cut 12,000 jobs in its power business, part of a plan to get leaner as customers turn away from fossil-fuel energy sources.
Batteries may be everywhere in today's appliances, but the scale of electricity distribution on vast utility networks still makes using power storage costly. That's changing with the development of bigger, more efficient units that can carry a charge longer, especially in the kinds of electric vehicles manufactured by the likes of Tesla Inc.
Since 2010, Bloomberg New Energy Finance data show, the price of lithium-ion battery packs have fallen 79%.
Storing "considerable amounts of electricity for future use," Paul Patterson, a utilities analyst for Glenrock Associates, said, "has the potential to significantly alter the economics of the power sector."
Chediak writes for Bloomberg.
mchediak@bloomberg.net