No decision yet by Prime Healthcare on its purchase of 6 Catholic hospitals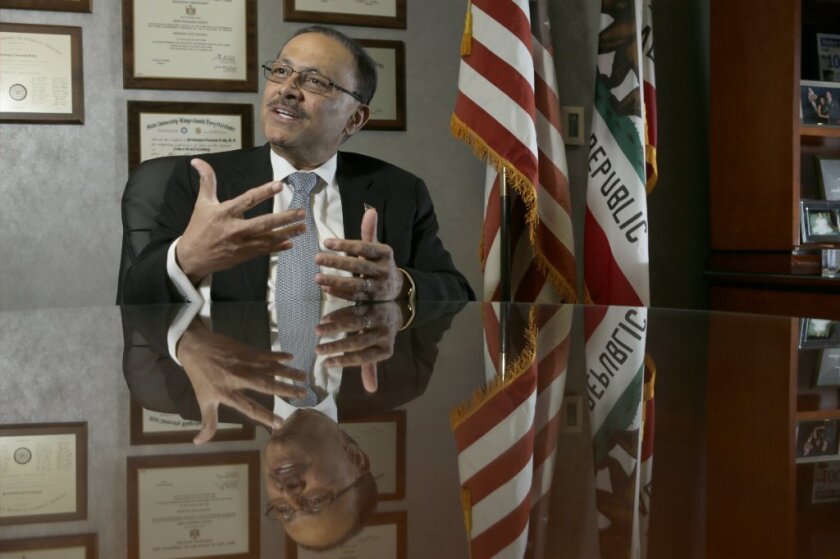 Executives with an Ontario hospital company have not yet decided whether to follow through with the purchase of six struggling Catholic hospitals, including two in Los Angeles County.
California Atty. Gen. Kamala D. Harris on Friday approved the sale of the Daughters of Charity Health System hospitals to Prime Healthcare Services Inc., but placed a number of conditions on the sale.
Harris must approve the sale of any nonprofit hospitals in the state.
The Daughters of Charity hospitals include St. Francis Medical Center in Lynwood and St. Vincent Medical Center near downtown; the other four are in Northern California.
After spending the weekend reviewing Harris' decision, Prime Healthcare executives said they're still days away from deciding whether to complete the sale.
"We hope to have a decision within a week," said Dr. Kavitha Reddy Bhatia, vice president of clinical transformation for Prime Healthcare and daughter of the company's founder, Dr. Prem Reddy.
Harris approved the $843-million purchase, but imposed a number of conditions. They included requiring Prime Healthcare to keep St. Francis and three other hospitals open as acute-care hospitals with emergency rooms for 10 years.
In addition, Prime will also be required to assume the pensions of about 17,000 current and former Daughters of Charity employees -- and provide historical levels of charity treatment for indigent patients.
Robert Issai, chief executive of Daughters of Charity, said he thinks it will be at least "a few days" before Prime Healthcare decides whether to follow through with the sale. He said previously that the hospital system would declare bankruptcy if the sale did not go through.
"We haven't even had the first meeting with the Prime team," Issai said Monday. "We were spending the weekend and today trying to understand all of the conditions. I don't think any decision will be made for a few days."
Twitter: @spfeifer22
---
Must-read stories from the L.A. Times
Get the day's top news with our Today's Headlines newsletter, sent every weekday morning.
You may occasionally receive promotional content from the Los Angeles Times.