Passenger rights group wins court victory in fight to keep airline seats from shrinking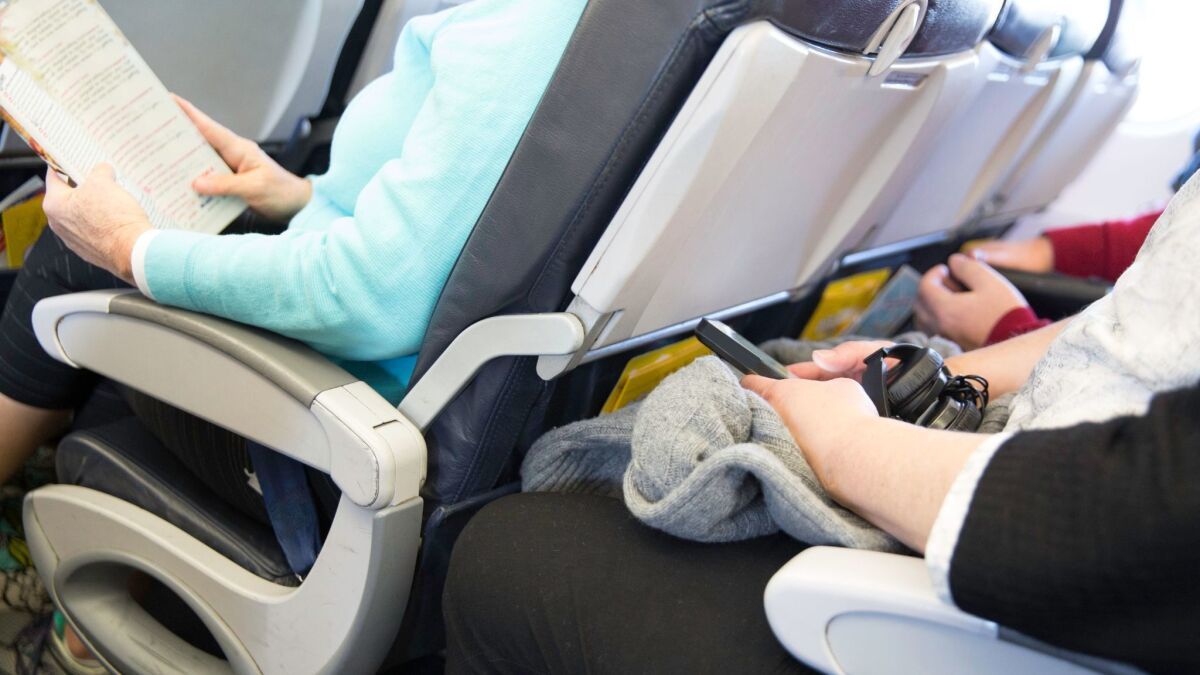 A passenger rights group that petitioned the Federal Aviation Administration to stop airlines from further shrinking seats won a court victory Friday.
Although the win by Florida-based Flyersrights.org doesn't mean that airlines are barred from further squeezing passenger space, it opens the door for further review.
Flyersrights.org submitted a request to the FAA in 2015, asking the federal agency to look into creating minimum seat standards to prevent airlines from further reducing legroom and seat width.
The organization argued that the average seat pitch — the distance between the back of one seat and the back of the next — has shrunk from 35 inches to 31 inches, while the width has shrunk from 18.5 inches to 17 inches in the last decade or so. The group said the shrinking space makes it harder for passengers to exit quickly during an emergency.
The FAA dismissed the petition last year, saying tests have shown that passengers can still escape a plane quickly even with such small seats.
However, the U.S. Court of Appeals for the District of Columbia on Friday ruled against the FAA, saying that some of the tests cited by the federal agency were outdated and that others were not submitted on the record. The court also noted that the tests did not take into account that passengers have grown larger over the years.
"While we do not require much of the agency at this juncture, we do require something," the ruling said. "And information critically relied upon by the agency that no one can see does not count."
The ruling requires the FAA to reconsider the petition and that if the request is again rejected, the agency must provide reports and studies to justify the decision.
Paul Hudson, president of Flyersrights.org, said the ruling may force the FAA to take the problem of shrinking seats seriously. "I think we are somewhat optimistic," he said.
Twitter: @hugomartin
Sign up for the California Politics newsletter to get exclusive analysis from our reporters.
You may occasionally receive promotional content from the Los Angeles Times.