Hot Property Newsletter: The price of fame
Not all names of note spend mega-bucks on real estate. This week's offerings include both a box-office star selling for $15.6 million on the Westside and a Pulitzer Prize-winning writer buying for $450,000 in Palm Springs.
For a peek at a $26.75-million newly built contemporary in Pacific Palisades, check out our Home of the Week feature. The modern California estate spans three levels with wood accents, soaring walls of glass and modular shapes that enclose nearly 14,000 square feet of living space. Fox11 has the video tour.
Once you're done reading about these deals, visit and like our Facebook page, where you can find Hot Property stories and updates throughout the week.
– Neal J. Leitereg and Lauren Beale
Easy come, easy go
Actor-filmmaker Tyler Perry has done a quick turnaround in gated Mulholland Estates, parting with an estate he had owned for about nine months for $15.6 million. He paid $14.5 million to buy the modern home in August.
Built in 1992, the custom three-story residence features angled ceilings, pyramid skylights and thick steel beams that support towering walls of tempered glass. Overlapping living and dining areas, a game room, 10 bedrooms and 11 bathrooms are contained in the 17,245 square feet of living space.
The four acres of grounds include multiple living and dining terraces, rock sculptures, a koi pond, a sports court and a swimming pool.
Perry, 48, is known for his recurring role as Madea, an older woman he has portrayed in such films as "Diary of a Mad Black Woman" (2002), "Madea's Witness Protection" (2012) and "Tyler Perry's Madea's Neighbors From Hell" (2014).
Staying close to work?
Judd Hirsch, who stars in the sitcom "Superior Donuts," has paid $1.56 million for a hillside house in Studio City.
A gated courtyard sits at the front of the two-story brick home. Within the 2,400 square feet of interior space are a living room with a fireplace, a remodeled kitchen, a breakfast nook, two bedrooms and 2.5 bathrooms.
A patio wraps around a brick-lined pool.
Hirsch, 83, won a pair of Emmys for his work on the sitcom "Taxi" (1978-83). In 1980, he received an Academy Award nomination for his role in the film "Ordinary People."
Very cool in Newport Beach
Musician Tré Cool, best known as the drummer for Green Day, has his Newport Beach duplex for sale at $1.875 million.
The duplex, built in 1978, includes a lower unit that holds two bedrooms, two bathrooms and a family room with a brick fireplace.
The upper unit has three bedrooms, two bathrooms and an updated kitchen with granite countertops. Together the units total 2,103 square feet.
Cool, 45, replaced John Kiffmeyer as Green Day's drummer in 1990. He's recorded each album since, including "Dookie," "American Idiot" and "Revolution Radio."
Sexy in Hollywood Hills
Izabella Scorupco, a former Bond girl, could scarcely have picked a home more suited to a secret agent than this sexy contemporary in Hollywood Hills. The "GoldenEye" actress locked in the newly built place for $6.478 million.
Set off a gated motor court, the blocky structure features walls of glass doors that open to multiple patios, a courtyard and a pool deck.
A dramatic three-story staircase connects the 5,753 square feet of living space. A glass-fronted wine room, a state-of-the-art home theater, five bedrooms and eight bathrooms are among the living spaces.
The resort-like backyard contains a zero-edge pool, an outdoor kitchen, an outdoor shower and a fire pit. Panoramic views take in the cityscape, the Hollywood sign and Lake Hollywood.
Since her role in the 1995 James Bond movie, the 47-year-old singer-model-actress has been in the films "Vertical Limit" (2000), "Reign of Fire" (2002) and "Exorcist: The Beginning" (2004).
A signing for lauded writer
Pulitzer Prize-winning author Herman Wouk has bought a home in a gated 55-plus community in Palm Springs for $450,000.
The 2,637-square-foot residence includes a living room with a fireplace, multiple dining rooms areas, a kitchen with bar seating, four bedrooms and 3.5 bathrooms. A detached casita sits in the courtyard.
A clubhouse, a fitness center, swimming pools, a spa, pickle ball and shuffleboard are among the resort-style amenities at the development.
Wouk, who will turn 103 on May 27, won the Pulitzer Prize for fiction for the 1951 novel "The Caine Mutiny."
Checking out of the club
PGA golfer Henrik Stenson has sold his Orlando, Fla., home for $1.05 million.
Set within the gates of Lake Nona Golf & Country Club and built in 2007, the contemporary Mediterranean has 3,384 square feet of living space.
The first floor contains a living room with a gas fireplace, a dining room, a gourmet kitchen with a marble island and a master suite. The second level has three more bedrooms, a game room and a multipurpose loft.
Outdoor spaces include a heated swimming pool and spa, a summer kitchen and covered patio.
Stenson, 42, has played on the PGA and European tours. The 6-foot-2 Swede won a silver medal two years ago at the Rio de Janeiro Summer Olympics.
His favorite room
Actor Marque Richardson's preferred space in his Silver Lake apartment is the loft, which brims with objects from his travels around the world. The star of Netflix's "Dear White People" uses the office as a creative and compact workspace where he can take in views of the surrounding hillsides. His design style: clean, modern and crisp.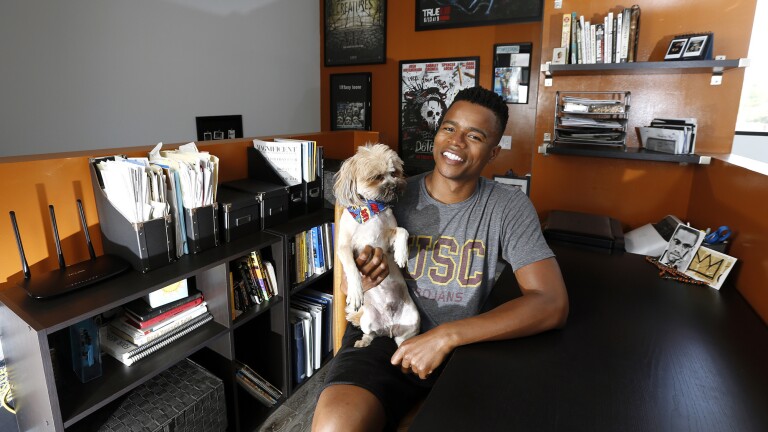 "They all have a common thread of peace, gratitude and oneness," the actor says of the photos and mementos he has in his loft.
(Glenn Koenig / Los Angeles Times)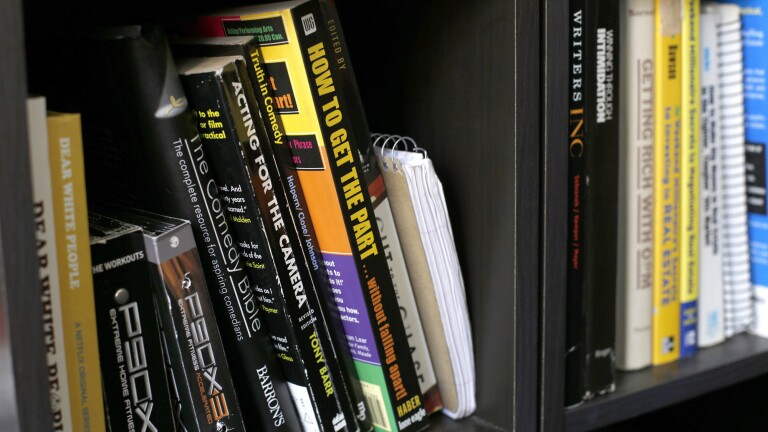 Richardson uses the loft as a creative and work space.
(Glenn Koenig / Los Angeles Times)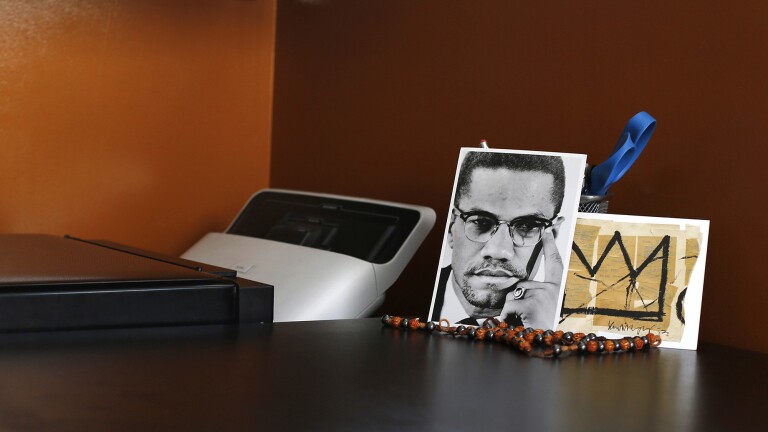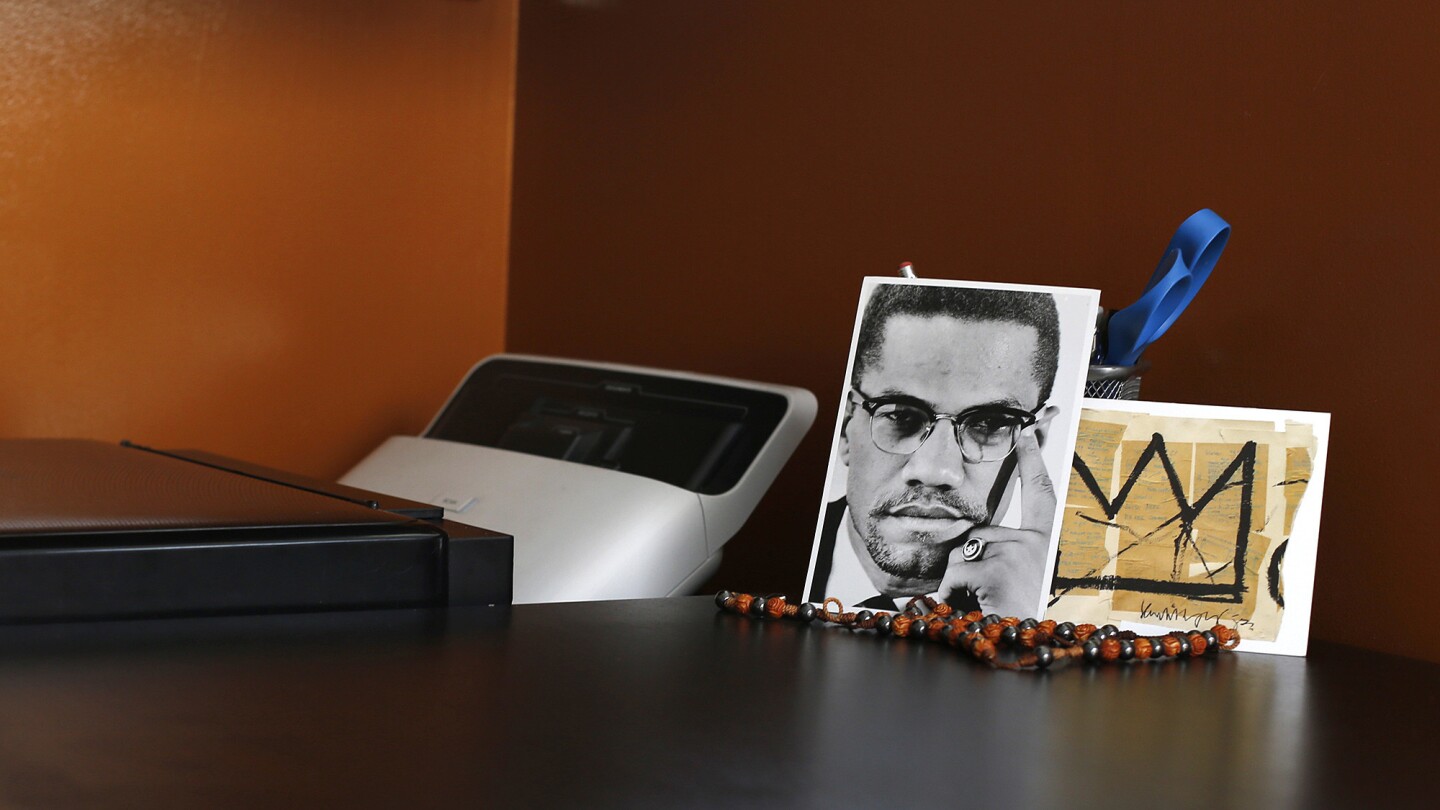 Work and inspiration share the loft.
(Glenn Koenig / Los Angeles Times)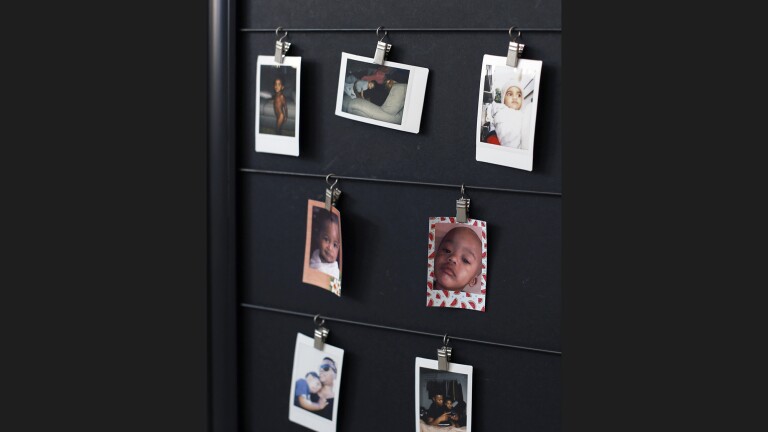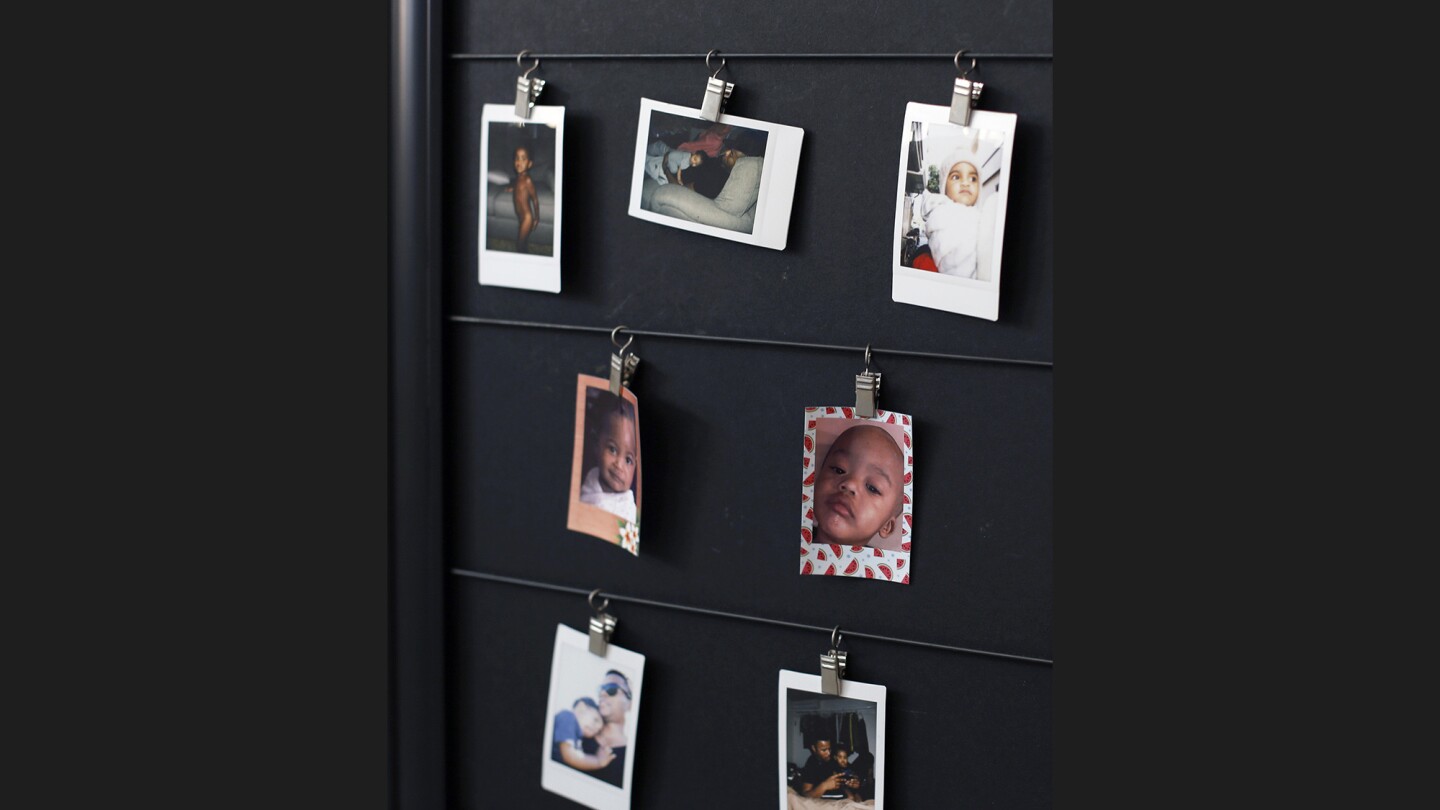 Pictures of what's important help keep Richardson grounded.
(Glenn Koenig / Los Angeles Times)
Richardson descibes his aesthetic as "clean, modern and crisp."
(Glenn Koenig / Los Angeles Times)
From the archives
Ten years ago, "Cheers" star Ted Danson sold his Cape Cod-style house in the Malibu Colony. The 3,550-square-foot remodeled home had most recently been listed at $16.75 million.
Twenty years ago, actor Burt Reynolds leased a Bel-Air home for three months at $20,000 a month for use while in town shooting a TV movie. Reynolds, who lived primarily in Florida, leased a five-bedroom, 5,200-square-foot house behind gates. The lease included a housekeeper and furnishings.
Thirty years ago, "Star Trek" actor Leonard Nimoy completed the remodel of his Bel-Air house. The 1930s house was gutted and turned into a 5,000-square-foot Mediterranean villa with three bedrooms, a maid's room and a den. It also had a pool and a spa.
What we're reading
Millennials, those between the ages of 18 and 37, are the nation's largest block of home buyers by far, accounting for 42% of home sales in a 12-month span, according to a 2017 housing survey from Zillow. Five years ago, the same block accounted for 31% of sales. The L.A. Times looks at how home builders are figuring out what millennials want and incorporating those features into new developments.
CALmatters.org took a look at what $500,000 will buy around the state. The picks included a half-burned out house in Silicon Valley, a Los Angeles fixer-upper piled high with junk and a large suburban home in Sacramento.
---
Inside the homes of the rich and famous.
Glimpse their lives and latest real estate deals in our weekly newsletter.
You may occasionally receive promotional content from the Los Angeles Times.