For some, TikTok is a path to riches and the American dream. With a ban, it could all disappear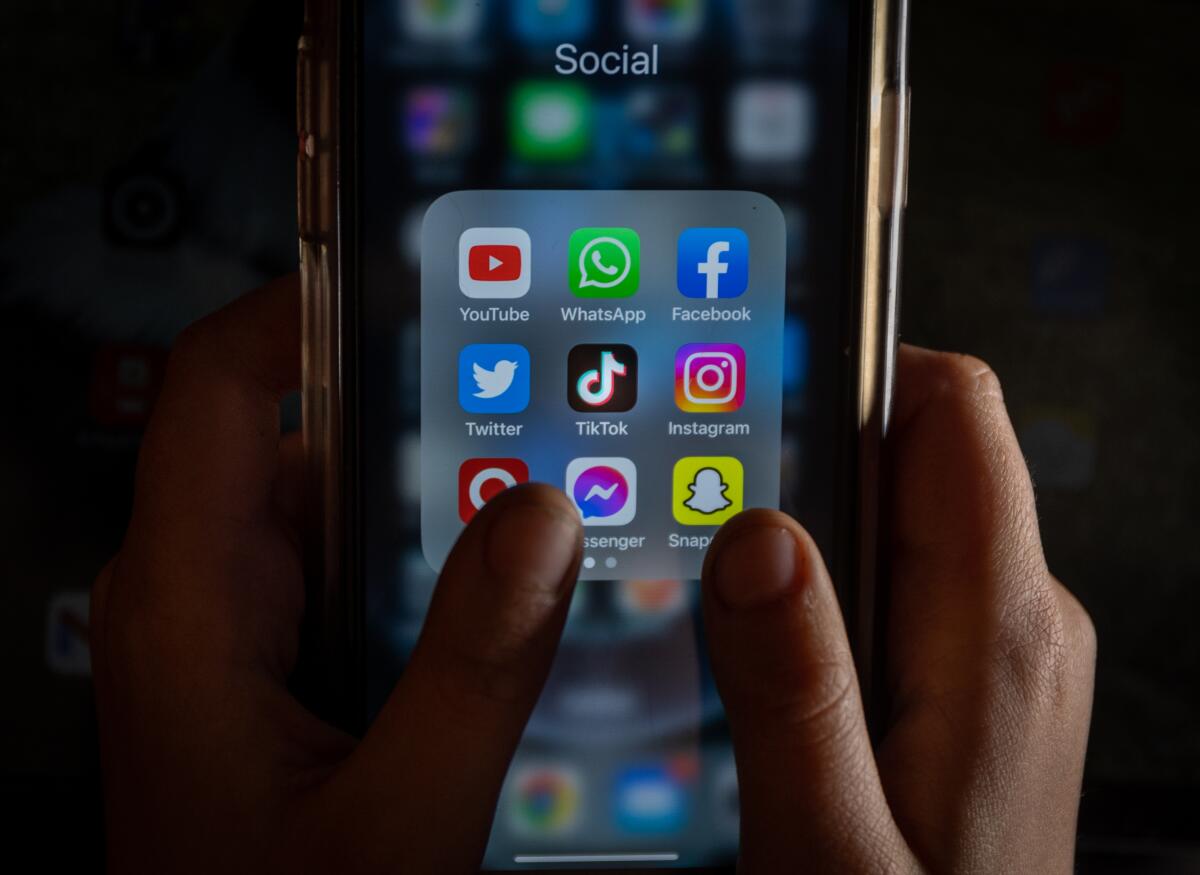 When Lauren Wyman felt crushed under the weight of her corporate finance job in 2019, she found solace in launching a small goth and alternative clothing business.
She initially made Facebook and Instagram accounts for her shop, Dark Mother Clothing, but generated only $5,000 to $6,000 in sales the first year. Wyman, 32, joined TikTok at the start of the pandemic, launched new products and posted a couple of videos that went viral. In 2022, she grossed $217,000.
"A part of what people have done on this app is created their own slice of the American dream that is preached so much about," said Wyman, who's based in Arizona, "whether it's opening a small business or people who are no longer facing homelessness, people who are able to retire, creators who are now allowed to pursue their creative pursuits."
The popular short-video app says a federal agency has said it will be banned in the United States unless its Chinese owners sell their shares. Not surprisingly, users are pushing back.
Now, creators worry the platform might be taken away from them. TikTok Chief Executive Shou Zi Chew testified in front of lawmakers Thursday, trying to convince them that TikTok is not a national security threat. But he was largely unsuccessful in making the case that TikTok was out of the reach of Chinese influence, observers say.
The Biden administration has recently increased efforts to force a sale of TikTok by its owner ByteDance, which is a Chinese company subject to Chinese law — the same thing Trump sought to do in 2020 with a TikTok ban that was blocked by federal courts. On March 15, the Committee on Foreign Investment in the United States reportedly gave ByteDance an ultimatum: Sell TikTok or face a ban in the United States.
A recent bill introduced in the Senate that would enable the Biden administration to ban TikTok has bipartisan support.
An outright ban of the app would be a devastating blow to many of the small businesses that have turned to TikTok to reach potential customers instead of shelling out for more traditional and pricey forms of marketing.
Kellis Landrum, co-founder of Los Angeles marketing agency True North Social, said Facebook and Instagram are "pay-to-play" platforms that don't give as much of a return on investment.
"TikTok offers the broadest organic reach of any of the channels right now," Landrum said. "If you're very successful on TikTok, that's probably most of what you're focusing on because [as] a small business, you can't afford to attack marketing on a bunch of different fronts at the same time."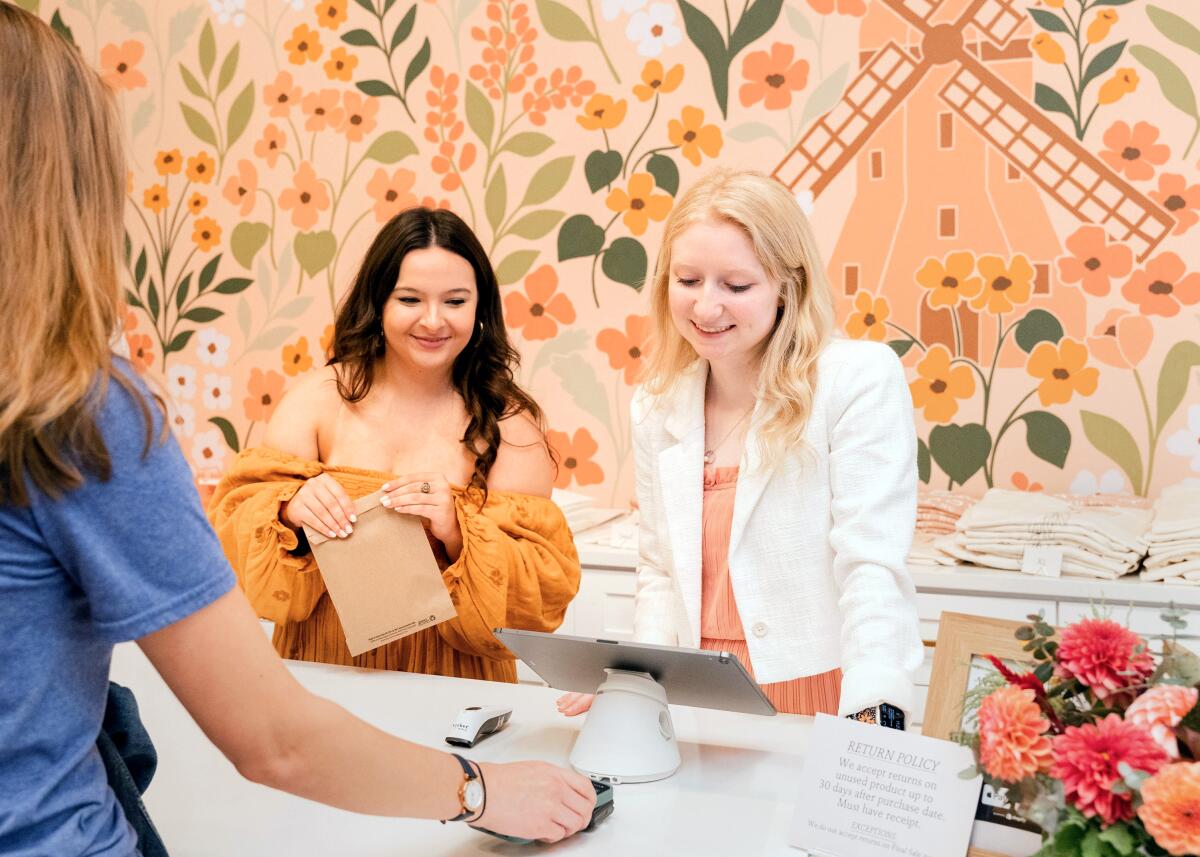 Elyse Burns, who runs a stationery and home goods design company she launched in college in 2015, said she's seen a direct correlation between her TikTok videos and sales. After posting a video featuring a shipment of day planners that got 2.9 million views in June 2022, she sold more than 2,000 day planners in two days.
"I can look at my sales and see like that month, I had a viral TikTok," Burns said.
Last year, she did $1 million in sales through her website, which receives traffic from TikTok and Instagram. She devotes four hours a day to those two platforms but has since expanded to doing wholesale and opening a storefront in Durham, N.C., to diversify her revenue. Through her business, which she now runs full time, she's been able to pay off most of her student loans and purchase a house.
Christina Ha experienced a similar phenomenon with her New York cat cafe and rescue organization, Meow Parlour. In late 2020, she started posting videos of her retired parents interacting with some of her foster kittens.
When she posted a video about her parents sewing cat beds to support her rescue work, her audience clamored to buy them. She raised $20,000 in one week.
"It was insane and kind of unexpected," Ha said. "When I look back at the video, it probably wasn't my finest work."
A video she posted this month captioned, "A day in the life of my 76-year-old dad," got 10.2 million views — and another $30,000 in cat bed sales. She's also received a flurry of visitors to Meow Parlour who have signed up to foster and adopt cats and become monthly donors to the nonprofit.
"TikTok is so, so, so amazing. The community is extremely supportive in a way I've not found on other social media platforms," Ha said.
Even businesses such as garbage can cleaning and carpet repair have found audiences on TikTok.
Josh Nolan, who runs Carpet Repair Guys in the San Francisco Bay Area, said he joined TikTok after nearly two decades of doing carpet repair after a technician told him he needed to get on social media. The results were astounding.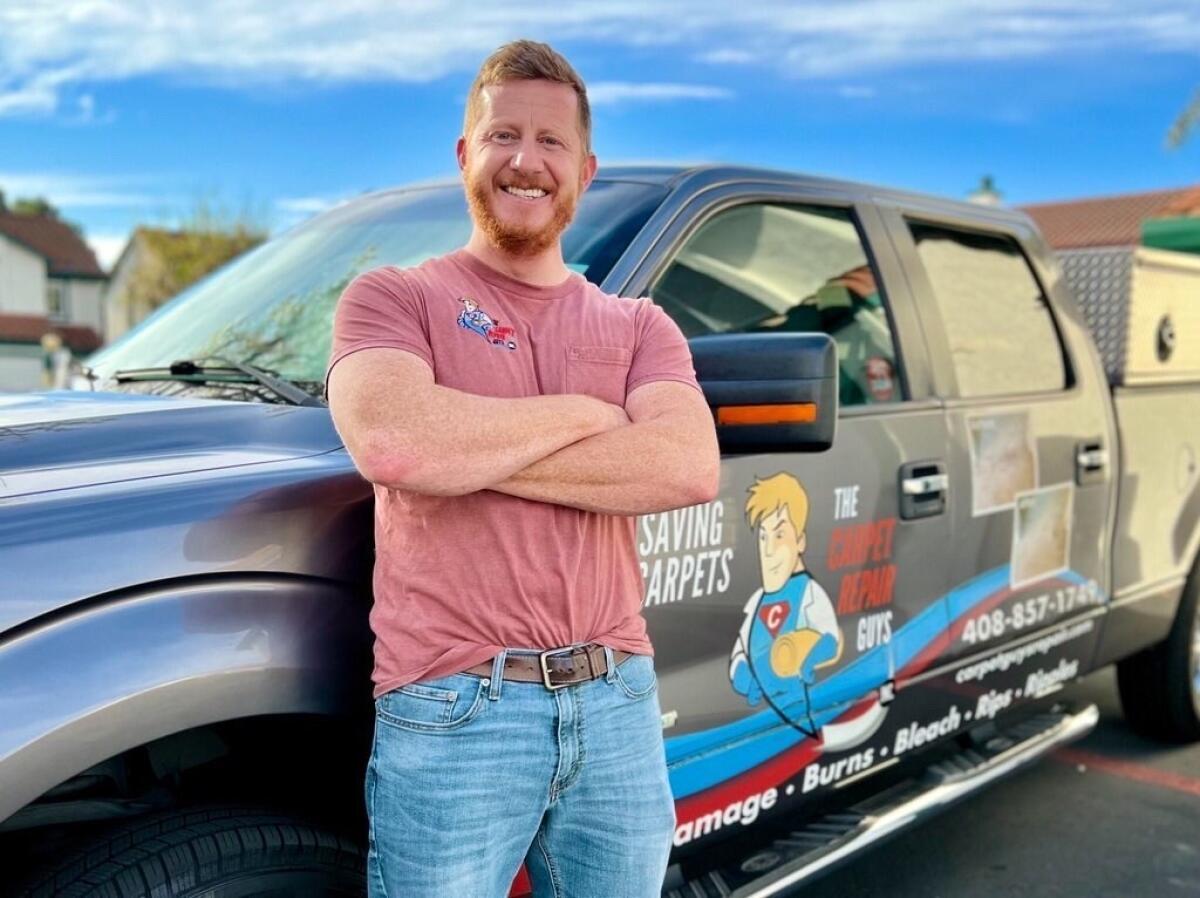 When he started moving content that he posted on Instagram and Facebook to TikTok, they were "just going through the roof in the numbers," Nolan said.
Nolan still uses Yelp and Google AdWords to bring in business, but he hears from customers all the time that they've watched TikTok or YouTube videos of him doing carpet repairs, he said. He now has more than 850,000 followers on the app and makes some additional income through brand sponsorships.
"I'm not off the truck yet. I'm still on the job on my knees fixing carpets, but it's been good side money," Nolan said. "It's paid for some vacations for my family, and it's just really an exciting thing for someone who never looked at himself as like a social media content creator. I'm just a blue-collar contractor. But yet you've got this resource here at your disposal."
Last fall, TikTok partnered with American Express on its #ShopSmall Accelerator program to help small businesses during the holiday shopping season. A week after the Senate bill to give the federal government the power to ban the app was introduced, TikTok launched an initiative highlighting small-business entrepreneurs who have found explosive success on the platform, allowing many to quit their day jobs.
That is what Wyman hopes to do, but the uncertainty of TikTok now gives her pause.
"Wanting to take the leap but also being scared, that you go from ... having over 125,000 followers [TikTok and Instagram combined] down to having only 17,000 [on Instagram], that's a large risk to take," she said.
As part of the company's campaign to change lawmakers' minds, TikTok paid for a group of TikTokers to travel to Washington ahead of Chew's testimony to protest the potential ban of their beloved app. Chew himself posted a TikTok appealing to the masses a few days before his testimony.
"I can tell you without question that the next generation of Black business owners are going to come from the TikTok platform," said Baedri Nichole, a bakery owner from Columbus, Ohio, who was part of the TikTok-organized news conference. "If you ban TikTok, then you put at risk putting a cap on the ambitions of a whole generation of wealth creators."
Without access to TikTok, small-business owners say they would probably focus their efforts on Instagram, where they already cross-post content from TikTok. But many are lukewarm about the Meta-owned platform.
"Instagram hasn't really done much for me as a creator or a small business," Wyman said. "I've used their tools, I've tried their ads. … The platforms are nowhere near the same in terms of their audience, their engagement."