Uber CEO issues 13-part Twitter apology, clarifies data privacy policy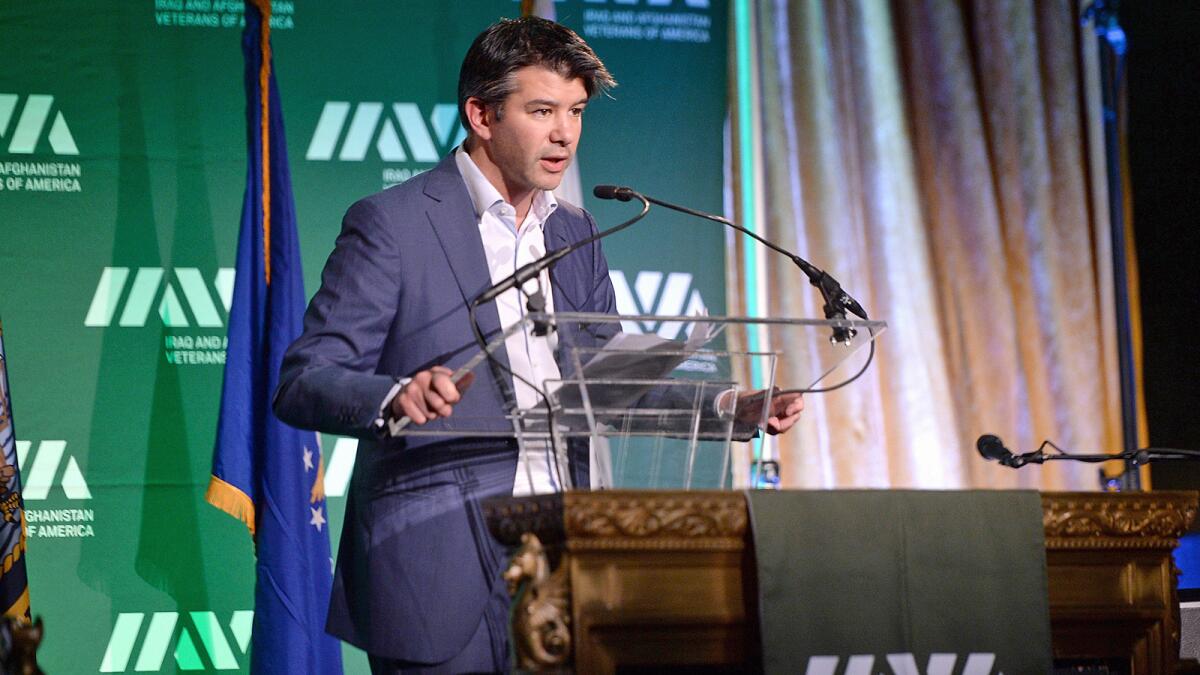 The CEO of the ride-sharing company Uber offered a lengthy 13-part apology on Twitter on Tuesday as the company attempted to quell fallout over comments made by an executive who suggested targeting critical journalists.
Uber CEO Travis Kalanick apologized for comments made by Senior Vice President Emil Michael who, at a dinner over the weekend, floated the idea of hiring opposition researchers to dig up background information on journalists critical of the company.
The news, first reported by BuzzFeed, was much talked about Monday on social media. Michael issued an apology, saying "the remarks attributed to me at a private dinner — borne out of frustration during an informal debate over what I feel is sensationalistic media coverage of the company I am proud to work for — do not reflect my actual views and have no relation to the company's views or approach. They were wrong no matter the circumstance and I regret them."
Here are Kalanick's tweets:
On Tuesday afternoon, the company also posted a blog on its website to "make very clear" its policy on data privacy.
"Uber has a strict policy prohibiting all employees at every level from accessing a rider or driver's data," the company said. "Uber's business depends on the trust of the riders and drivers that use our technology and platform. The trip history of our riders is confidential information, and Uber protects this data from internal and external unauthorized access."
Rider and driver accounts are monitored and audited by data security specialists, the post noted. Violations of the policy will result in discipline, including the possibility of termination and legal action.
UPDATES:
4:35 p.m. This post has been updated with details about Uber's privacy policy.