Haunting flowers: The eerily beautiful California botanical art of J.W. Fike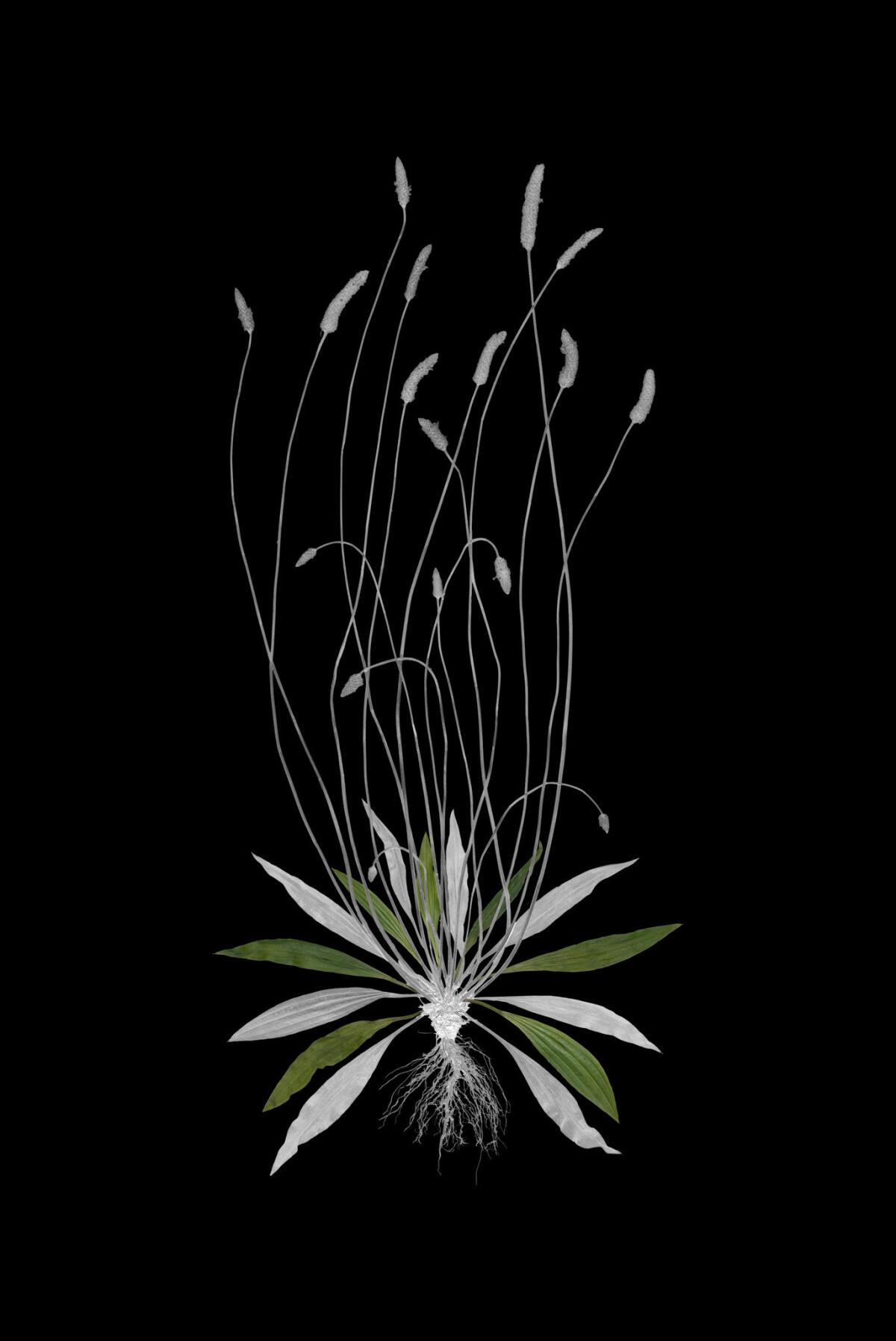 For his recent series of botanical photographs, Phoenix artist Jimmy Fike often foraged in alleys, ditches and empty lots to find his specimens — all edible.
"I'm really trying to find the balance between scientific imaging and something more mystical, like a vision a shaman would have about what plant is edible or medicinal," Fike said.
After a scavenging run, Fike brings specimens back to his studio and pins them on a white backdrop, meticulously arranging the plant to showcase distinct features such as a delicate flower, interesting leaf or unusual root. Once the specimen is photographed, the Photoshopping begins. Fike may digitally illustrate an image over the course of three or four months. Edible parts are rendered in color.
"I want it to look like a psychic and mystical space," he said of the plants, which appear to float in an infinite black expanse.
Although Fike has photographed about 100 plants in several states, he prefers to exhibit plants that are native or common within a community.
Eighteen of his works, including the California poppy, hedge mustard and sheep sorrel, are on display through Aug. 26 at the Founders Hall Art Gallery at Soka University in Aliso Viejo.
If the title of the exhibit, "J.W. Fike's Photographic Survey of the Wild Edible Botanicals of California," sounds a bit scientific, that was intentional.
"I'm referencing the history of contact prints and photograms from the dawn of photography," said Fike, noting 19th century English botanist Anna Atkins and pioneering photographer Henry Fox Talbot. "Some of the very first photographs were plant specimens on sensitized paper."
------------
FOR THE RECORD
May 19, 9:28 a.m.: An earlier version of this article used the phrase "synthesized paper." The correct term is "sensitized paper."
------------
Follow The Times' arts team @culturemonster.
Get our L.A. Goes Out newsletter, with the week's best events, to help you explore and experience our city.
You may occasionally receive promotional content from the Los Angeles Times.