8 Images
2008 Faces to watch
Ben Barnes
Barnes' starring moment is still five months away, but already more than 33,000 people have checked out a website devoted to the man who would be king, playing Prince Caspian in Andrew Adamson's "The Chronicles of Narnia: Prince Caspian," due for release in May.
"It's terrifying," says the 26-year-old British actor. "Everyone has been warning me about what I'm in for, but I think I still don't understand the half of it."
Until Barnes landed the starring part, his greatest claim to fame was a run in the West End production of "The History Boys" and a part in Matthew Vaughn's fantasy "Stardust." Then casting came calling, looking, Barnes says, for "a piratey-swarthy-everyman kind of prince," and three weeks later, the markedly un-piratey, un-swarthy actor was sitting astride a horse on the set in New Zealand.
Since completing production this fall, Barnes has been busy reading scripts and fantasizing about his future, even if he won't be free to take another role until 2009: He's signed up for the third "Narnia" installment, which will begin production next year.
--Rebecca Ascher-Walsh
(Clare Newman-Williams)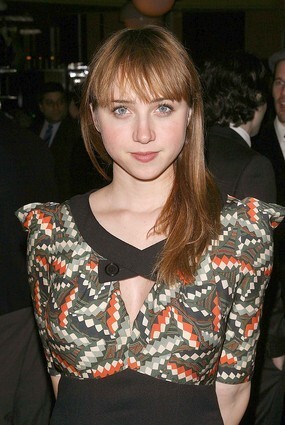 Zoe Kazan
Thousands of young actresses move to New York and try to break into the grueling world of theater. Few of them, however, have the industry pedigree of Kazan, the 24-year-old granddaughter of Oscar-winning director Elia ("On the Waterfront") and the daughter of screenwriter Nicholas Kazan ("Reversal of Fortune") and screenwriter-director Robin Swicord ("The Jane Austen Book Club").
Following her stage debut last year opposite Cynthia Nixon in "The Prime of Miss Jean Brodie," Kazan managed to land her first leading role in a feature, starring opposite Leonardo DiCaprio and Kate Winslet in next year's period drama "Revolutionary Road," director Sam Mendes' adaptation of Richard Yates' novel.
"The prospect of being in L.A. and [being] one of the millions of people living there doing the same thing scares me much more than theater," says Kazan. "There's an anonymity to L.A. as a young actress, and I think it's much easier to get lazy because there's no connective tissue except for freeways. People get lost."
It's difficult to imagine Kazan, who was brought up in L.A.'s Venice and graduated from Yale, disoriented. She's about to begin previews of Manhattan Theatre Club's "Come Back, Little Sheba," which will run through March, and she's in talks to costar in George Miller's superhero feature, "Justice League of America."
-- Rebecca Ascher-Walsh
(Jim Spellman / WireImage.com)
Kid Sister:
Rapper is quick with a quip
"Got her toes done up with her fingernails matchin' " -- this hooky sample from Three 6 Mafia posse member Project Pat, plus a cameo from her Chi-town pal Kanye West and a video featuring dancing fingertips and synchronized moves from real manicurists, has made Kid Sister's song "Pro Nails" one of the blogosphere's hot holiday commodities. Along with Lil' Mama's hit "Lip Gloss," it's part of a surge of round-the-way sass from young ladies in hip-hop, reminiscent of both late 1990s Girl Power and pioneering rappers such as Roxanne Shanté.
Kid Sister is more than a novelty act. Born Melissa Young and the older sibling of Flosstradamus DJ J2K, she has a lilting flow and a talent for firing off rapid one-liners. Plus, her DJ (and sweetie) is A-Trak, West's touring turntablist and a producer with a disarmingly light and clever touch. Look for Kid Sister's full-length debut on A-Trak's new label, Fool's Gold, sometime soon.
--Ann Powers
(Andreas Larsson)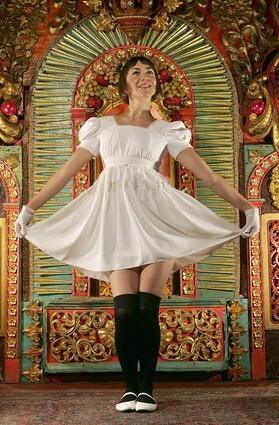 Inara George:
Singer-songwriter has a voice worthy of trust
It's hard to be the girl everyone loves. George has been a treasured presence in several notable L.A. bands (most recently, Merrick and the sweet-hot jazz duo the Bird and the Bee), and she's forever popping up in interesting collaborations -- lately she been spotted duetting with actor John C. Reilly as part of his Dewey Cox act. But when she finds time, George can also stand on her own. Her songs are dreamy yet mod, pierced through with acerbic self-awareness; her voice conveys a clarity that makes you instantly trust her.
A 2005 solo album, "All Rise," gained critical kudos, but George's new project might be the one to put her in that solo spotlight she deserves. She's in the studio with her late dad Lowell's old pal Van Dyke Parks, whose last studio foray with an ascendant singer-songwriter was with Joanna Newsom, on the gorgeous, groundbreaking "Ys." For George, this is the perfect time to fly.
--Ann Powers
(Genaro Molina / Los Angeles Times)
The Dream:
R&B singer-songwriter aims high
Let's hope Terius Nash isn't spreading himself too thin. After blessing Rihanna with the year's most shimmering single, "Umbrella," the Atlanta-based writer came up with the definitive slow jam for fall: J. Holiday's "Bed." Now, under his stage name, The-Dream, Nash has released "Love/Hate," a solo album full of cunning beats and Prince references that has sinewy-voiced Nash warbling his way toward ecstasy.
The-Dream reinvigorates love-man clichés by showing some genuine sensitivity without compromising the raunch that the genre pretty much demands. His hit paean to a favorite working girl, "Shawty Is a 10," is one high point on an album-length exploration of carnality that's as sonically smooth as late-period Marvin Gaye and almost as odd as R. Kelly. Nash's falsetto sometimes turns into a tic, but it's luscious enough to still please. Hey, maybe those high notes could replace T-Pain's vocoder croon as the track decoration of '08.
-- Ann Powers
(Jim Cooper / AP)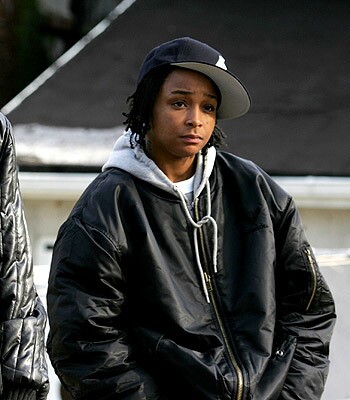 Felicia Pearson:
Actress seasoned by the streets
Felicia Pearson didn't grow up with dreams of becoming an actress. She was too busy living the thug life on the streets of Baltimore. She eventually wound up in prison for killing a woman in self-defense.
Those troubled days are still vivid for the 27-year-old Pearson. After her release, a series of unusual circumstances led to a small part on HBO's "The Wire," playing Snoop, an androgynous assassin who does her job without emotion or remorse.
Pearson's rawness and authenticity are not the result of formal training: "I know how the streets go, I know what the streets call for, so I just put all of that into the character."
She has co-founded a nonprofit organization that works with at-risk youth and written a memoir, "Grace After Midnight." Pearson now wants to expand her acting horizons: "People know I can play a gangster. Now I want to switch it up a bit, be more feminine."
-- Greg Braxton
(Paul Schiraldi / HBO)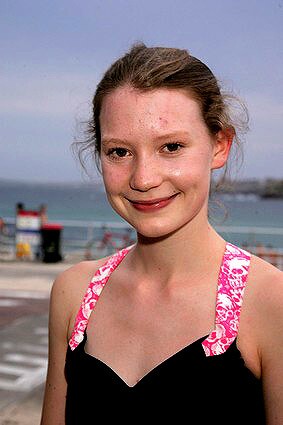 Mia Wasikowska:
Dancer turning to drama
U.S. audiences may soon discover Mia Wasikowska, 18, a dancer who started acting three years ago in small Australian films. She landed two high-profile roles in the U.S. this year, showcasing her talent and a face Vermeer would love.
In HBO's drama "In Treatment" (starting Jan. 28), Wasikowska plays Sophie, a bright, suicidal gymnast and client of a psychologist played by Gabriel Byrne.
"It's such an actor's dream to play a role so dense, with two people talking for 30 minutes," she said, adding that she researched the role by talking to the writer and the director, and getting on-the-job coaching from Byrne.
Next year, she'll appear as a Jewish refugee in "Defiance," a film starring Daniel Craig expected later in 2008.
The writers strike makes her next move uncertain. But she hopes, she said, "to find projects that stimulate and challenge me and make me think."
-- Lynn Smith
(Patrick Riviere / Getty Images)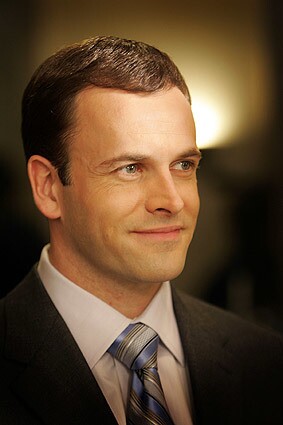 Jonny Lee Miller
: Actor taking on a title role
After his last experience working on an American television series -- CBS' "Smith," yanked off the air early in its freshman season last year -- British actor Jonny Lee Miller was wary about committing to another one.
"I was like, no way do I want to do serialized television again right now," said Miller, best known for his roles in films such as "Trainspotting" and "The Flying Scotsman."
But he couldn't resist when he was offered the lead role in "Eli Stone," an ABC drama that premieres Jan. 31. In it, he plays Stone, a cutthroat lawyer who begins having hallucinations. He's diagnosed with an inoperable brain aneurysm but starts thinking that his visions have a larger meaning -- and perhaps are even prophetic.
Just before the holidays, "Eli Stone" wrapped production on all of its 13 episodes.
As for future acting projects, he's playing it by ear.
"The whole thing about the way I approach work is to be surprised by an opportunity when it comes up," Miller said.
-- Matea Gold
(Stephen Osman / Los Angeles Times)