Review: 'Reasonable Doubt' ruled a questionable potboiler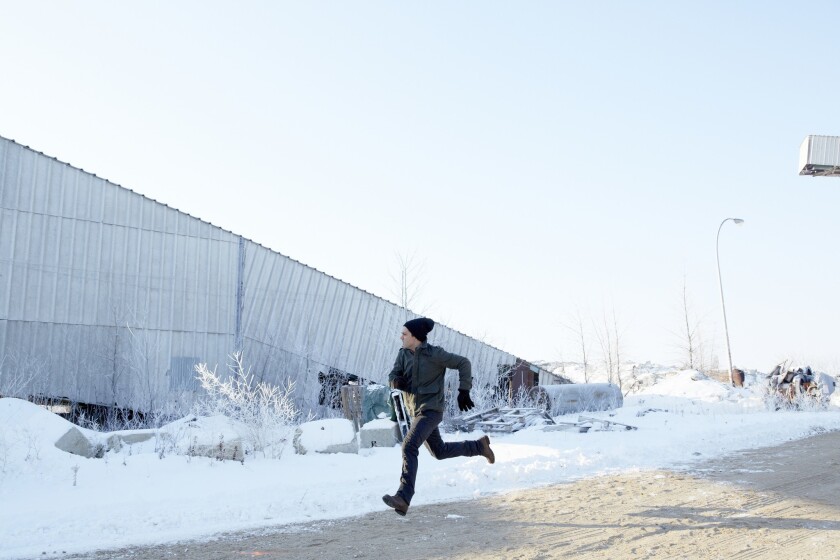 In the contrived and predictable yet fairly tense "Reasonable Doubt," Dominic Cooper ("The History Boys," "Mamma Mia") plays scrappy Chicago District Atty. Mitch Brockden, a rising star with a strong conviction record, a pretty wife (Erin Karpluk) and a newborn daughter. So, with much to lose, it's no great surprise (OK, in the real world it might be) when Mitch flees a fatal hit-and-run that occurs while he's driving drunk.
Soon after, though, auto mechanic Clinton Davis (Samuel L. Jackson) is arrested for the death. Mitch, knowing Clinton is innocent, somehow becomes the case's prosecutor and, at great risk, manipulates the proceedings to ensure Clinton's acquittal.
But then Mitch realizes that Clinton, whose wife and child were slain in a home invasion (psycho-trauma alert!), could be guilty of a recent string of serial murders. The attorney goes lone wolf and tries to bring Clinton to justice (all, of course, while still hiding his own involvement in the hit-and-run).
Biggest box office flops of 2013
A facile, far-fetched game of cat and mouse ensues between Mitch and Clinton while an icy detective (Gloria Reuben in a thankless role) starts investigating Mitch.
Meanwhile, amid all the mayhem, Mitch's wife goes unseen for jarringly large stretches. And doesn't anyone in Mitch's office wonder why he's suddenly MIA? The list goes on.
The moral of the film, directed by Peter P. Croudins (a distancing pseudonym for Peter Howitt of "Sliding Doors" fame) from Peter A. Dowling's script, boils down to this: Never leave the scene of a crime. And, if you do, don't drop your business card. Remember that — if not this potboiler.
"Reasonable Doubt." MPAA rating: R for violence and language.Running time: 1 hour, 31 minutes. At AMC Norwalk 20. Also on VOD.
---
Get the Indie Focus newsletter, Mark Olsen's weekly guide to the world of cinema.
You may occasionally receive promotional content from the Los Angeles Times.