California Sounds: New electronic tones from Tokimonsta's Young Art Sound and Kingdom — and a new Hil Jaeger video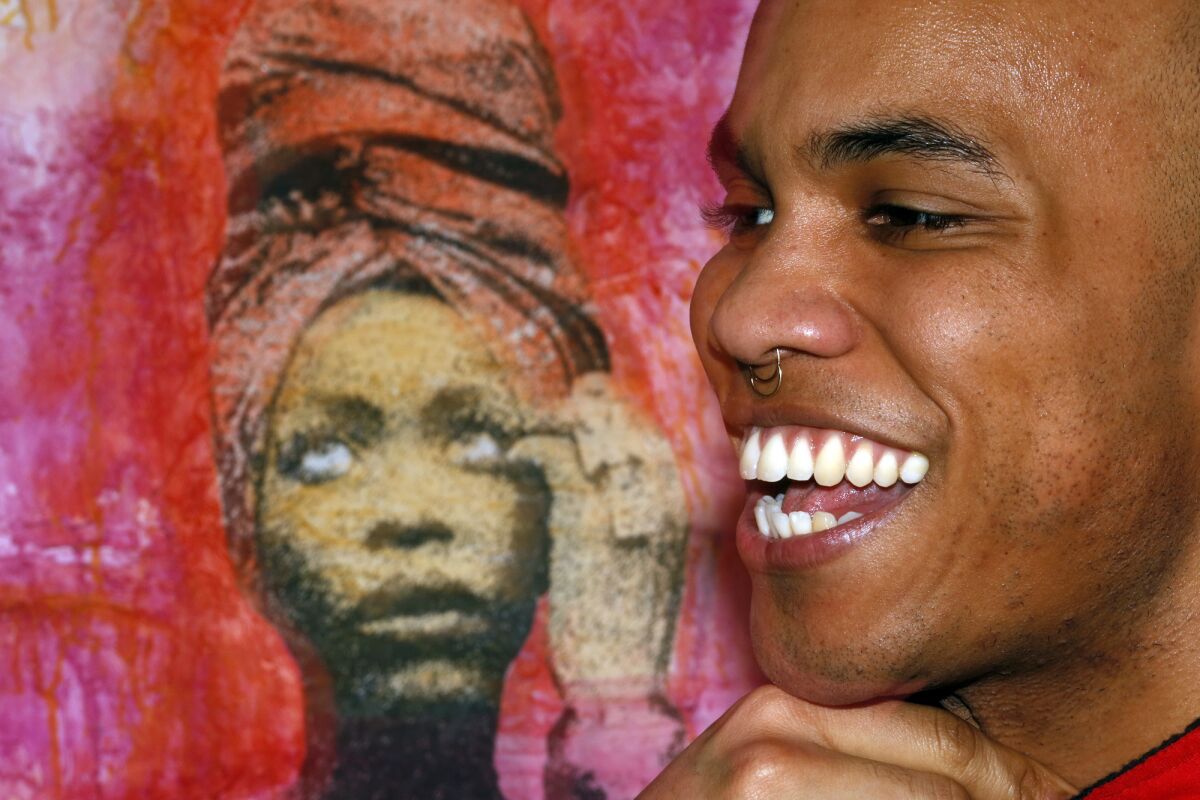 It's hard to overstate the quantity of hot beat-based music bumping out of Los Angeles, and the new year has already produced some keepers. In fact, Los Angeles is riding another crest in a wave of synthesized sounds that over the last decade has made the region a hub.
Below, a few highlights from the L.A. beat sector.
Various Artists, "Young Art Sound" (Young Art). Issued on producer Tokimonsta's imprint Young Art, this new collection is a statement of purpose: issue inventive collaborations that draw from across the city's electronic community and beyond.
The dozen tracks on "Young Art Sound" showcase work by longtime Toki affiliate and Los Angeles singer (and Mayer Hawthorne collaborator) Gavin Turek, the durable Los Angeles producer Mono/Poly, Toronto vocalist Allie and others, and features guest appearances from Grammy-nominated singer-producer Anderson .Paak and soul singer and songwriter Jesse Boykins III.
One highlight that typifies the range? The four Californians responsible for "Put It Down": Tokimonsta (Torrance), .Paak (Oxnard), dance producer Krane (Los Angeles) and hip-hop producer Exile (Los Angeles).
Kingdom, "Tears in the Club" (Fade to Mind). The Los Angeles-based beat maker Kingdom has achieved a level of underground renown through his work with tribal house producers Nguzunguzu and avant-R&B explorers Dawn Richard and Kelela, but the wonderfully-named album "Tears in the Club" is his first solo album.
Kingdom, born Ezra Rubin, relocated from the East Coast in 2010 and, judging by the quality of his collaborators, seems to have built quite the community of admirers. Among those offering vocals are R&B singer SZA (Top Dawg Entertainment), the Internet's Syd tha Kyd and New York vocalist Shacar.
For his part, Kingdom continues his exploration of experimental R&B. Opening song "What Is Love," which features SZA, rumbles with a slow bass kick and relentless high-hat, with shards of melody ripping through the mid-range. The wonderful title track opens with a minor key melody that wends its way through butt-rumbling bass and lots of echo.
Hil Jaeger, "Solow" (Hil Jaeger). Beat producer Jaeger's forthcoming album, "CMPRSSN," was born in part of tragedy. After her brother-in-law died suddenly, Jaeger upended her life to help her sister raise her two young daughters. The album is the artistic product of that year, with each track on it representing a month in the process of grieving and recovering.
Jaeger, who studied music and technology at Cal Arts, uses her body as a sound source, messing with her voice, chopping and screwing beats and manipulating noises to create melody and rhythm. On the video for "Solow (April)," which The Times is premiering below, that tangle of synthesized noise is so overwhelming that it seems to occupy physical space.
Jaeger works her machines with the dexterity of an expert pianist — her primary instrument growing up — maneuvering fingers, hands and arms with a graceful urgency. On her Soundcloud page, Jaeger tags her music as "future R&B," which aptly describes her approach. Her tracks aren't four-on-the-floor house or techno stompers. Rather, they flicker like a flame on a window sill, steady but prone to wild fluctuations whenever wind arrives.
For tips, records, snapshots and stories on Los Angeles music culture, follow Randall Roberts on Twitter and Instagram: @liledit. Email: randall.roberts@latimes.com.
Get our L.A. Goes Out newsletter, with the week's best events, to help you explore and experience our city.
You may occasionally receive promotional content from the Los Angeles Times.