Review: Fox's 'Enlisted' is a serviceable sitcom
Jodie Whittaker as Agent Sandy Grimes in "The Assets," which premieres at 10 p.m. Jan. 2 on ABC.
(Adam J. Giese / ABC)
Josh Holloway and Meghan Ory in "Intelligence," which premieres at 9 p.m. Jan. 7 on CBS.
(Chris Helcermanas-Benge / CBS)
Tricia Helfer as Molly Parker and Alex Fernandez as Luis in "Killer Women," which premieres at 10 p.m. Jan. 7 on ABC.
(Bill Matlock / ABC)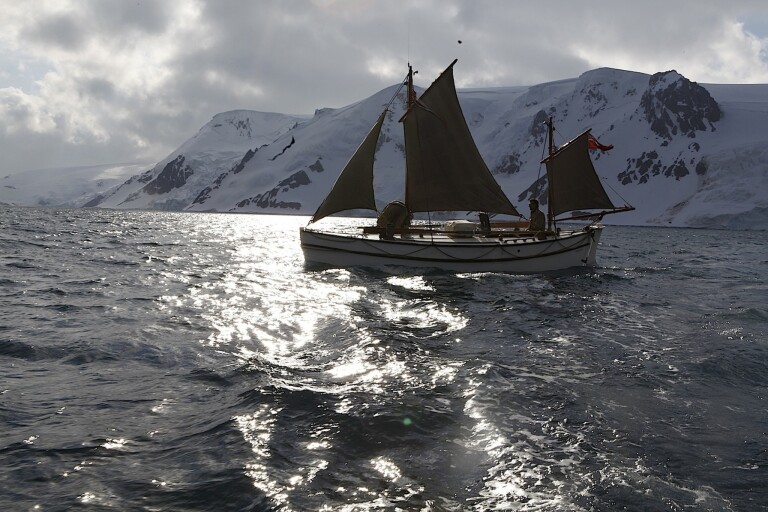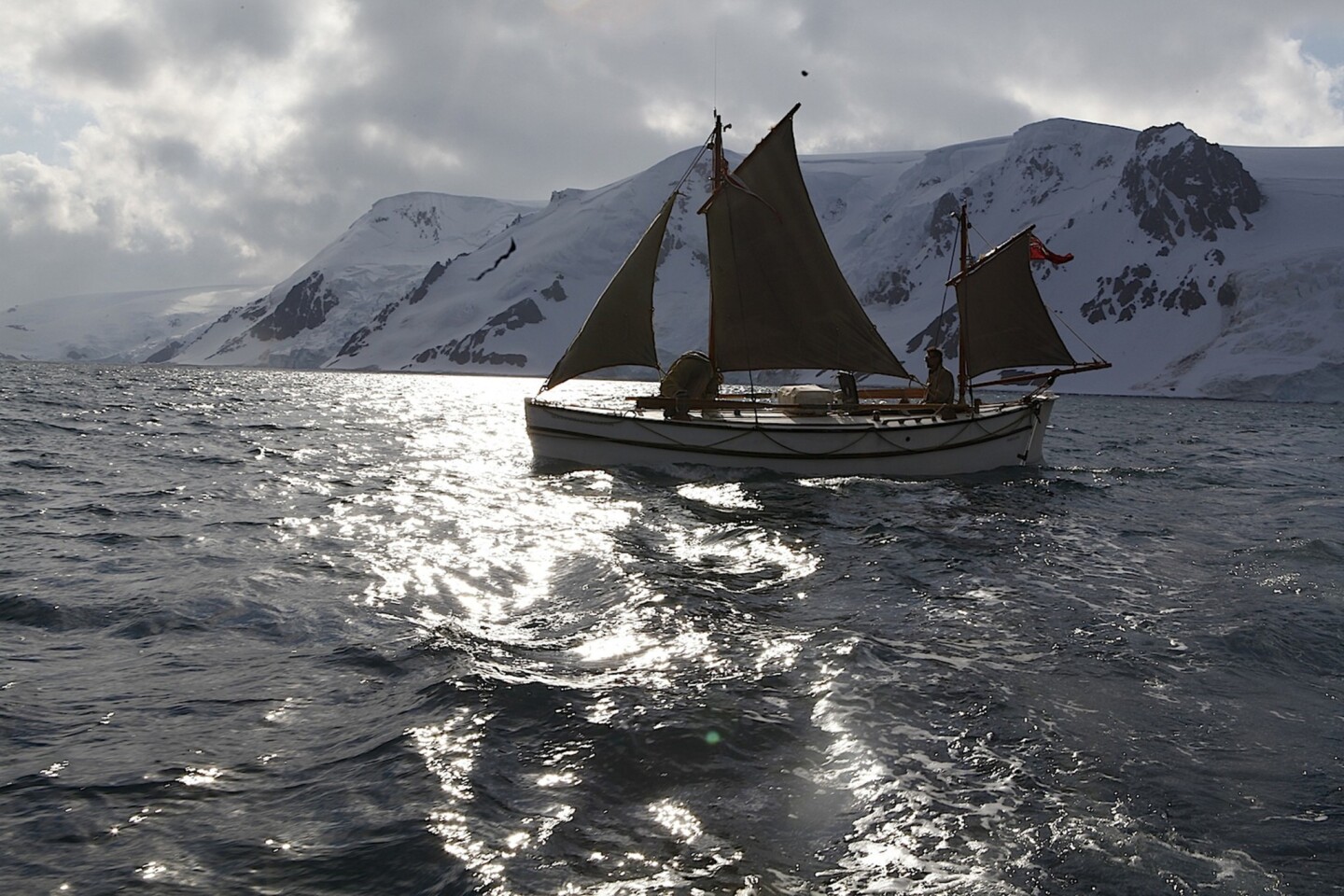 A scene from "Chasing Shackleton," which premieres at 10 p.m. Jan. 8 on PBS.
(PBS)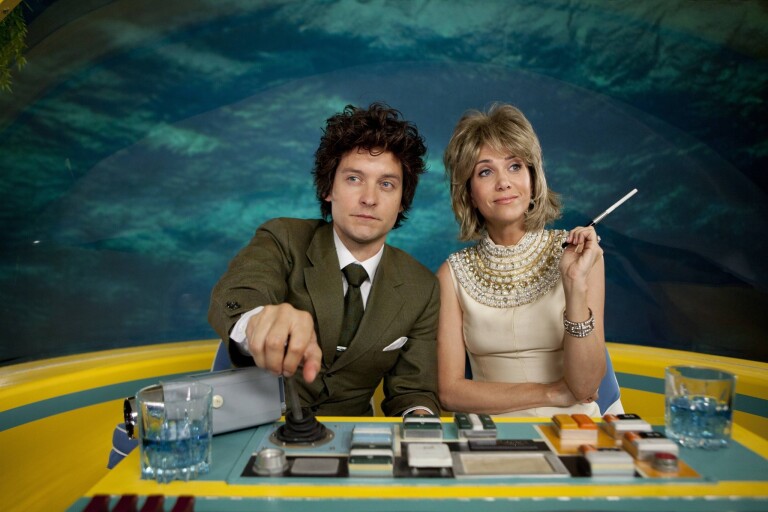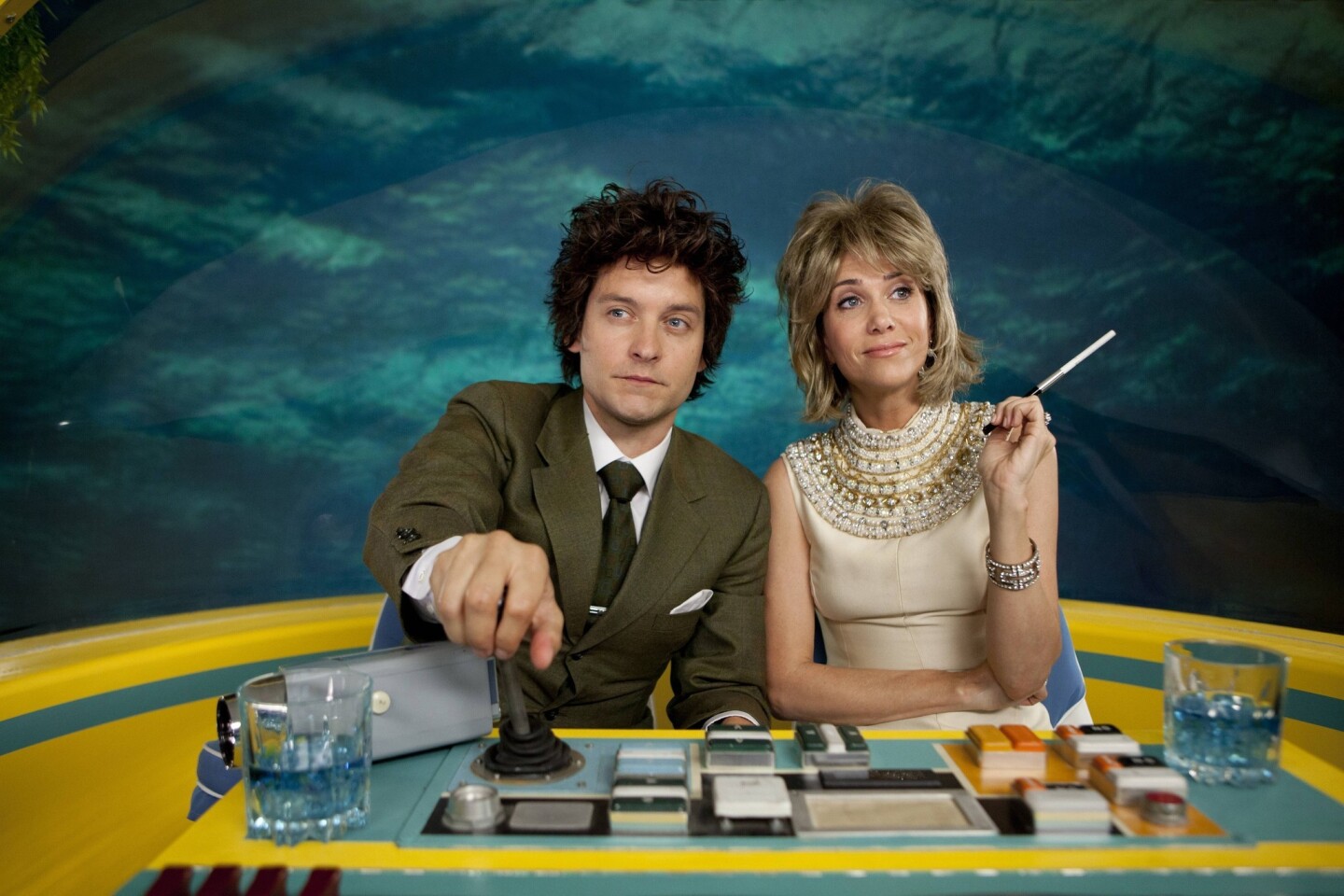 Tobey Maguire as Devon Morehouse and Kristen Wiig as Cynthia Morehouse in "The Spoils of Babylon," which premieres at 10 p.m. Jan. 9 on IFC.
(Katrina Marcinowsk / IFC)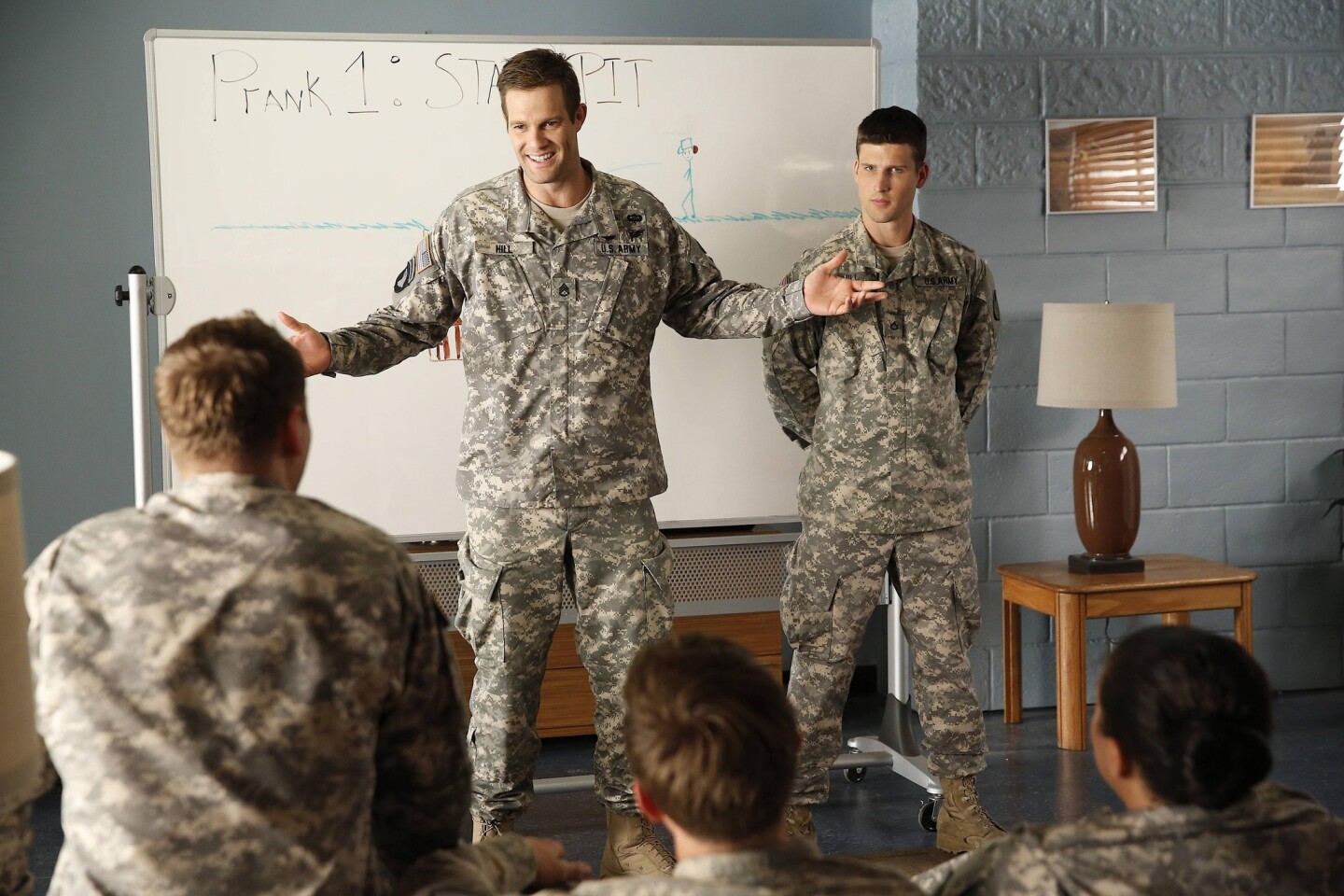 Geoff Stults, left, as Pete and Parker Young as Randy in "Enlisted," which premieres at 9:30 p.m. Jan. 10 on Fox.
(Greg Gayne / Fox)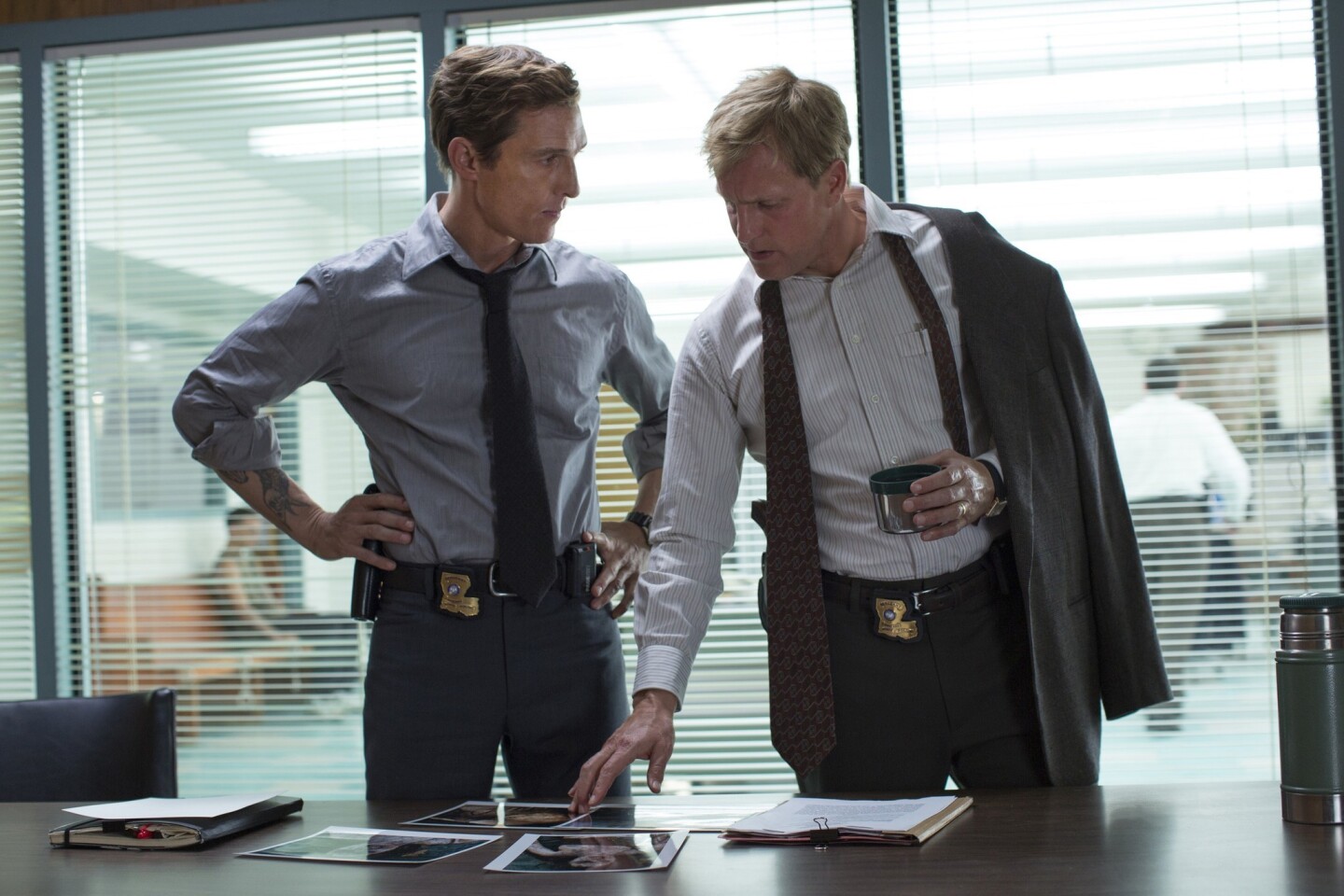 Matthew McConaughey, left, as Rustin Cohle and Woody Harrelson as Martin Hart in "True Detective," which premieres at 9 p.m. Jan. 12 on HBO.
(Michele K. Short / HBO)
Laura Vandervoort as Elena Michaels and Paul Greene as Philip McAdams in "Bitten," which premieres at 10 p.m. Jan. 13 on SyFy.
(Steve Wilkie, SyFy)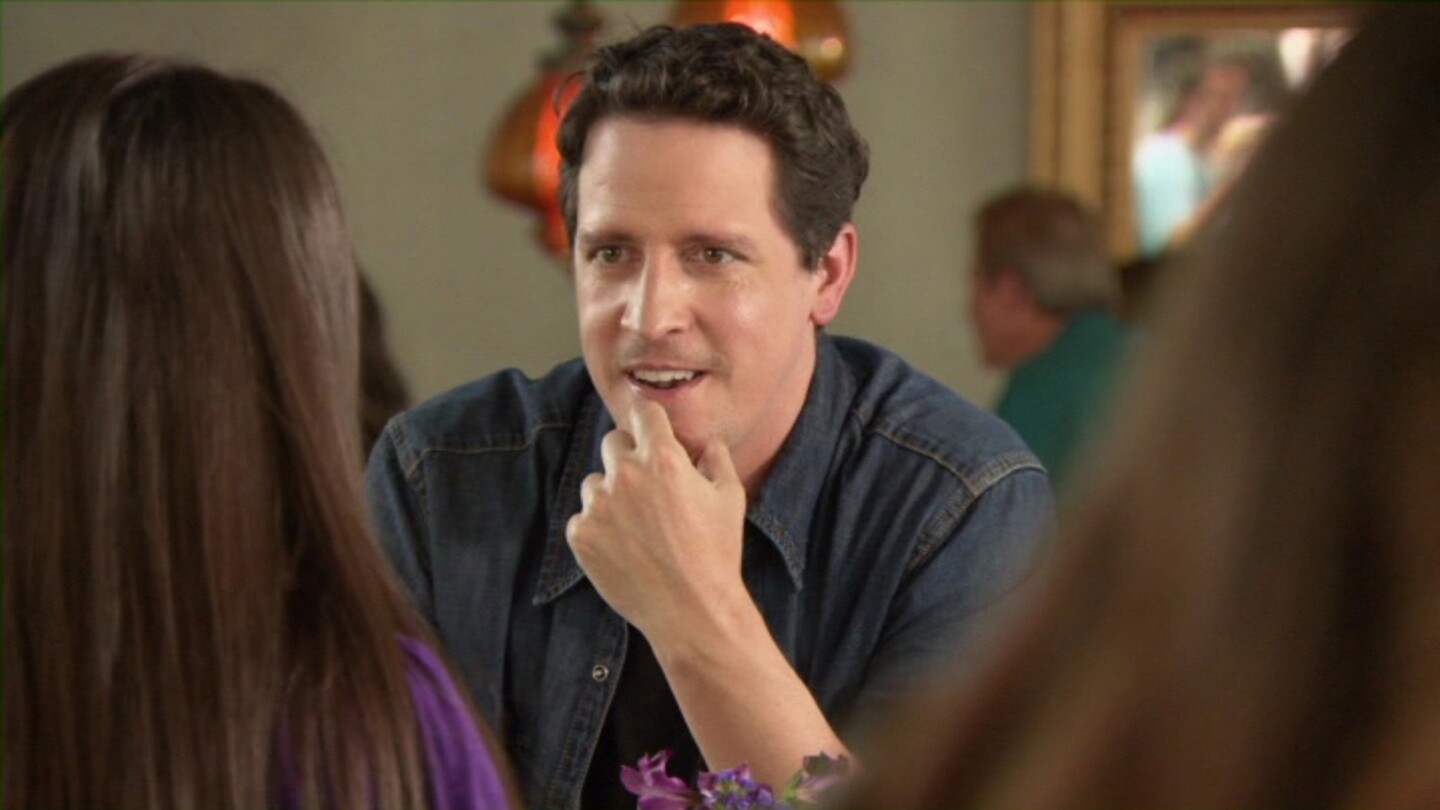 Magician Andrew Mayne in "Don't Trust Andrew Mayne," which premieres at 10 p.m. Jan. 13 on A&E.
(A&E)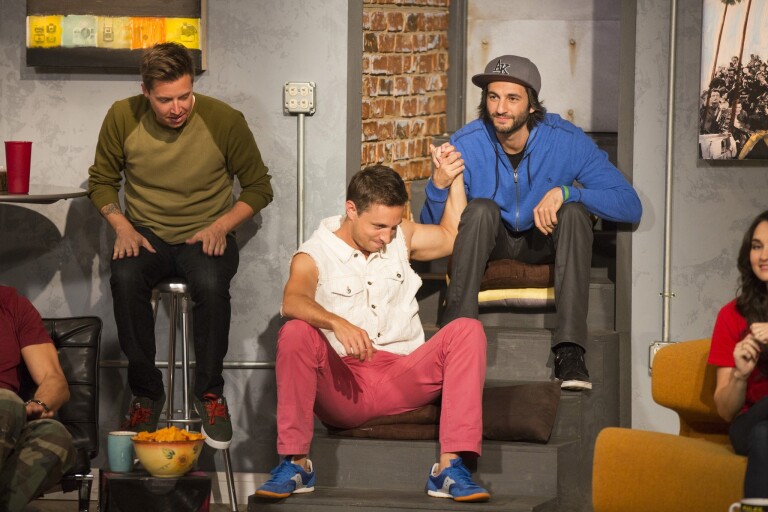 A scene from "Jerks with Cameras," which premieres at 10:30 p.m. Jan. 16 on MTV.
(Colin Young-Wolff / Invision for MTV)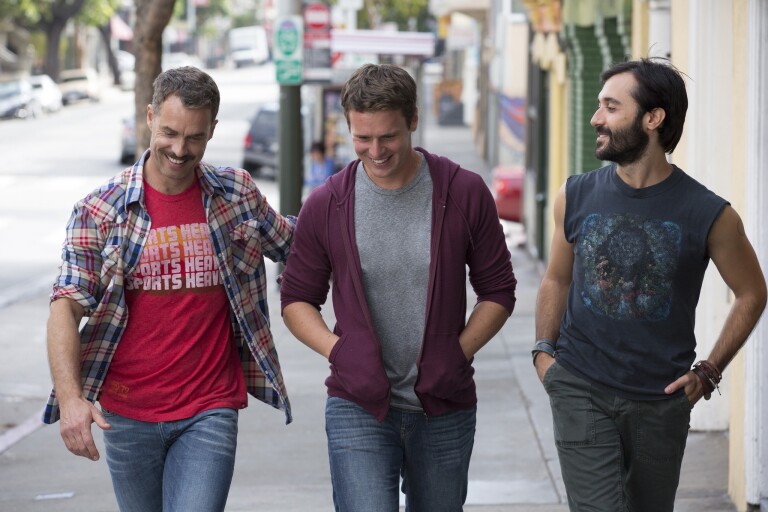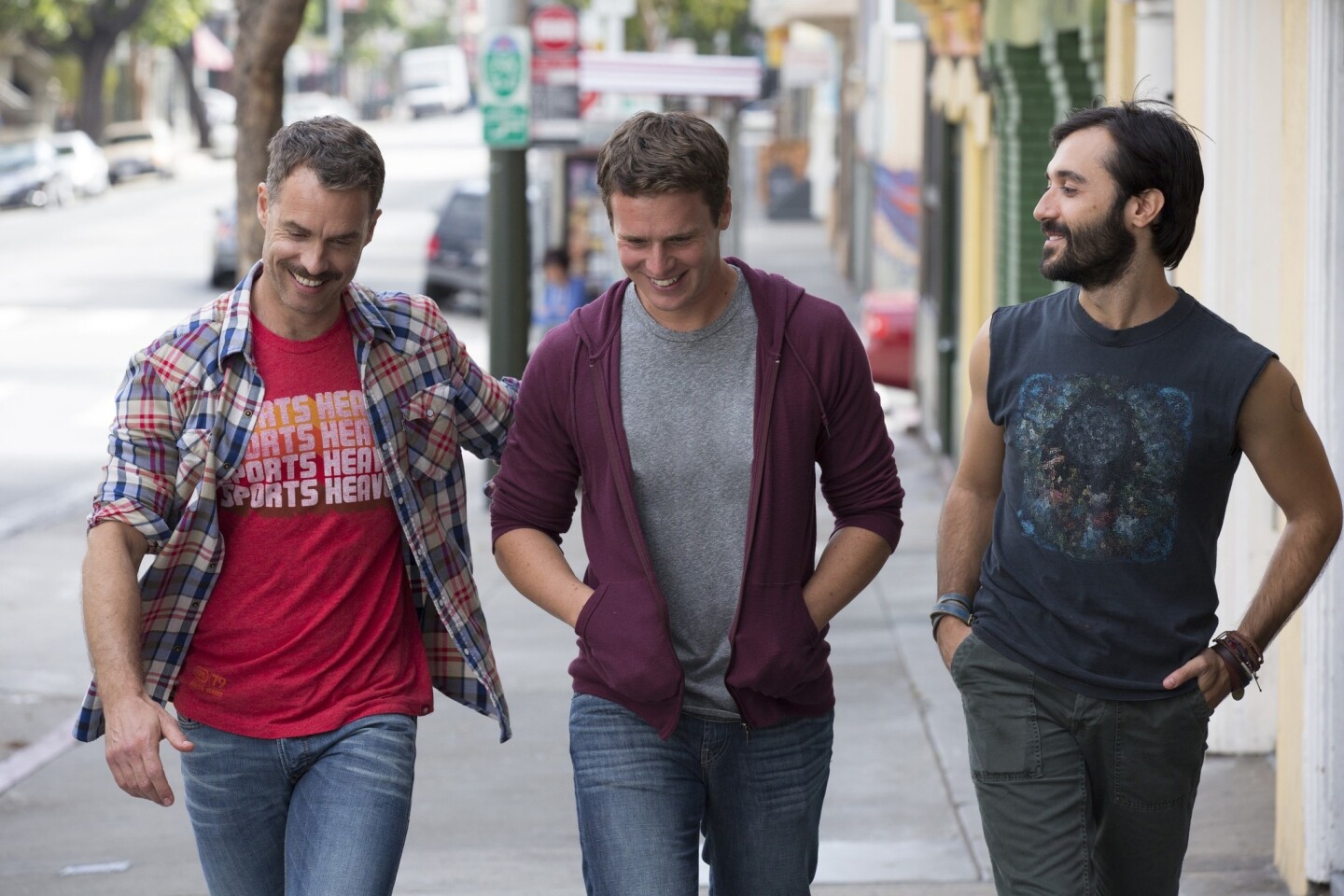 Murray Bartlett, left, as Dom, Jonathan Groff as Patrick and Frankie J. Alvarez as Agustin in "Looking," which premieres at 10:30 p.m. Jan. 19 on HBO.
(John P. Johnson / HBO)
Richard Madden as Bill Haskell and Abbie Cornish as Belinda Mulrooney in "Klondike," which premieres at 9 p.m. Jan. 20 on Discovery.
(Dan Power / Discovery Channel)
Greg Kinnear, right, in "Rake," which premieres at 9 p.m. Jan. 23 on Fox.
(Jaimie Trueblood / Fox)
Toby Schmitz, left, as Jack Rackham, Zach McGowan as Charles Vane and Clara Paget as Anne Bonny in "Black Sails," which premieres at 9 p.m. Jan. 25 on Starz.
(Starz Entertainment )
Dominic Cooper as Ian Fleming and Annabelle Wallis as Muriel in "Fleming: The Man Who Would Be Bond," which premieres at 10 p.m. Jan. 29 on BBC America.
(Vermes Kata / Ecosse / BBC America)
Aimee Teegarden as Emery and Matt Lanter as Roman in "Star-Crossed," which premieres at 8 p.m. Feb. 17 on the CW.
(Skip Bolen / The CW)
The cast of "Private Lives of Nashville Wives," which premieres at 10 p.m. Feb. 24 on TNT.
(Justin Stephens / TNT)
A scene from "Mixology," which premieres at 9:30 p.m. Feb. 26 on ABC.
(Craig Sjodin / ABC)
Enlisted," which premieres Friday on Fox, is an oddly quaint show, a stateside service comedy, if not quite a peacetime one.
Created by Kevin Biegel ("Cougar Town"), its theatrical antecedents are boot-camp films such as Bob Hope's "Caught in the Draft," Abbott and Costello's "Buck Privates," Martin and Lewis' "Jumping Jacks" — like each of those films, its pilot climaxes with a war games sequence — and, jumping a few decades forward, Bill Murray's "Stripes."
On television, it hearkens back to "The Phil Silvers Show" and "McHale's Navy," military comedies whose heroes do things not at all by the book. The very American, not quite paradoxical idea that motivates these movies and shows is that we are better when we work together as a team, especially for some larger good, and also when we make our own rules. They espouse a kind of reverent irreverence, a sentimental iconoclasm.
WINTER TV PREVIEW: Full coverage of the season's shows
"The Bad News Bears" figures in here too. (Ragtag band of misfits finds strength in weirdness.) As it so often does.
Pete Hill (Geoff Stults) is a "supersoldier," a Sgt. Fury of Afghanistan until he punches an inferior superior officer and finds himself shipped home, assigned to a Rear Detachment Unit in Florida, alongside brothers Randy (Parker Young), ardent and incompetent, and Derrick (Chris Lowell), cynical and capable and in the Army apparently through inertia.
Their late father was a soldier, so it is a sort of family business.
Brothers aside, Pete would rather be back under fire than leading troops whose job it is to "wash tanks and mow lawns." His first assignment is to locate a lost dog, which he puts off, though he will learn, of course, the value of a lost dog found.
PHOTOS: Faces to watch 2014 | TV
Meanwhile, he is challenged from above by a wise-owl commanding officer (Keith David, both grand and funny) and laterally by fellow Staff Sgt. Jill Perez (Angelique Cabral); we understand, more than they do, that their constant competition is a form of flirting.
Though it allows itself the odd double-entendre, for which the speaker will usually express regret, this is as family friendly a show as you will find on the Fox network, soft and romantic at its core, in love with brotherliness. A family comedy and a workplace comedy, it could as easily have been set in a summer camp or a ballclub. But the (essentially apolitical) military theme works well, as it pays due respect to those who only wash and mow.
-------------------------
'Enlisted'
Where: Fox
When: 9:30 p.m. Friday
Rating: TV-14-LV (may be unsuitable for children under the age of 14 with advisories for coarse language and violence)
---
The complete guide to home viewing
Get Screen Gab for weekly recommendations, analysis, interviews and irreverent discussion of the TV and streaming movies everyone's talking about.
You may occasionally receive promotional content from the Los Angeles Times.