10 Images
World's 50 Best Restaurants awards
Italian chef Massimo Bottura won first place in the World's 50 Best Restaurants awards.
(Christina House / For The Times)
NoMad Hotel chef Daniel Humm, left, and executive chef Chris Fint.
(Ricardo DeAratanha / Los Angeles Times)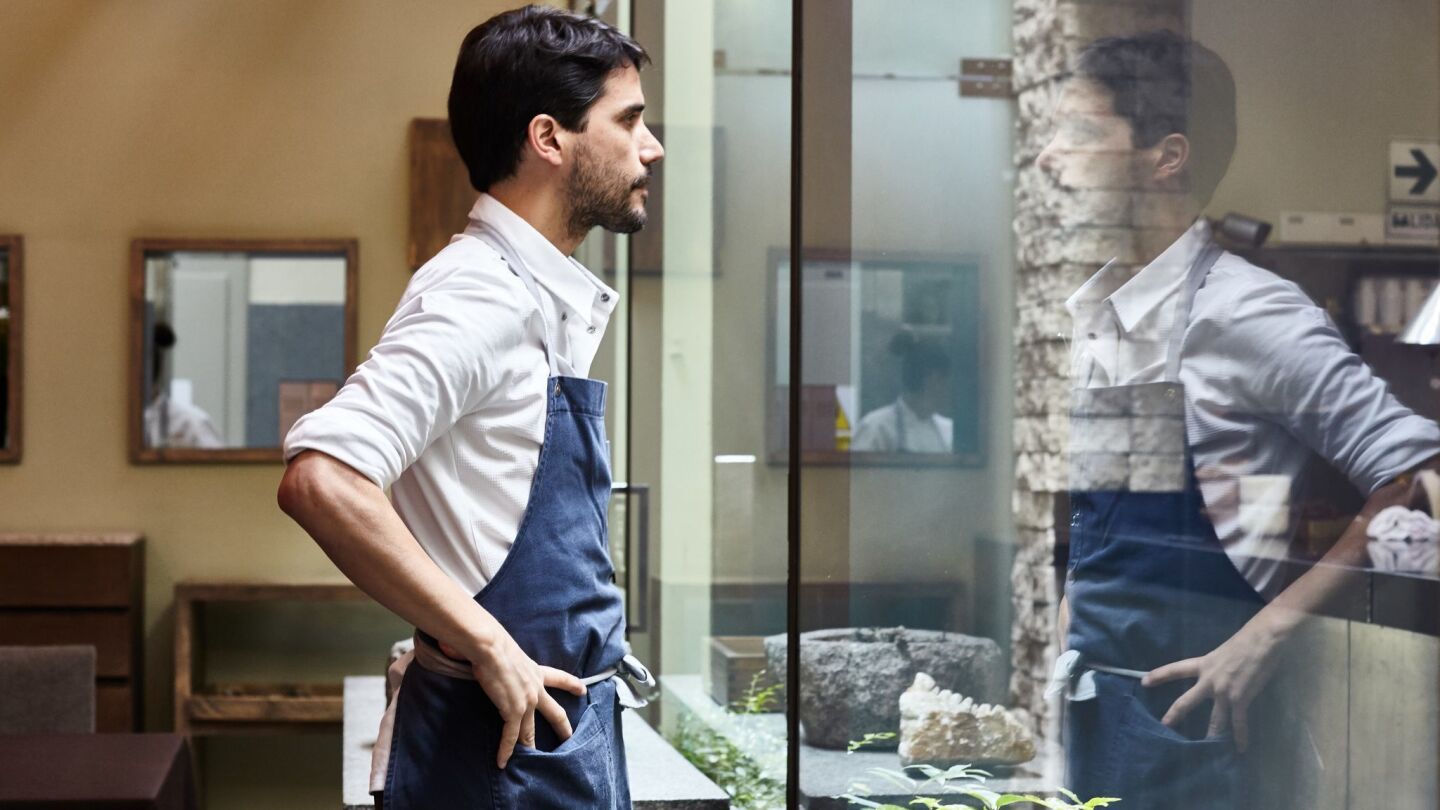 Chef Virgilio Martinez
(Jimena Agois)
Virgilio Martinez's potatoes baked in clay from the Tehachapi Outstanding in the Field dinner during the Los Angeles Times Food Bowl.
(Esther Lang )
Chimichurri with blue potatoes and sautéed new potatoes with Maras salt by Virgilio Martinez.
(Ricardo DeAratanha / Los Angeles Times)
Dominique Crenn at her restaurant Atelier Crenn in San Francisco.
(Matt Edge)
Chef Ben Shewry of Attica restaurant in Australia.
(Colin Page )
Ben Shewry's potato dish from the Curtis Stone dinner during Food Bowl 2018.
(Wonho Frank Lee )
Italian chef Massimo Bottura, left, and Spanish chef Joan Roca are seen during the World's 50 Best Restaurants 2018 gala held in Bilbao, Spain on June 19.
(Luis Tejido /EPA-EFE/REX/Shutters)
French pastry chef Cedrid Grolet, seen here in Bilbao, Spain, was elected the World's Best Pastry Chef 2018.
(Luis Tejido/EPA-EFE/REX/Shutters)