Sports clothing lines cater to religiously observant athletes
When fencer Ibtihaj Muhammad walks into the stadium for the opening ceremonies of the 2016 Summer Olympics in Rio de Janeiro, people will take notice. Ibtihaj, an observant Muslim, will be the first U.S. athlete to compete while adhering to hijab, the Koranic principle of modesty.
Until recently, the sight of visibly religious women and girls participating in physical activities was uncommon. And clothing lines catering to women who dress modestly — whether hijab or tzniut, Judaism's equivalent, or conservative Christians who abide by principles of biblical modesty — were hard to find.
Gary Swickley, founder and chief executive of Kosher Casual, a manufacturer of modest active wear for women and girls, said demand has boomed over the last two years.
"We used to only make a skirt with leggings, which is still popular," he said, "but we get a lot of customer feedback. They want more options and we listen."
The demand has much to do with women coming of age in an era that looks nothing like the one their mothers were raised in.
Connected to the Internet and engaged in public life, they're playing, swimming and running in ever increasing numbers and are doing so without compromising their faith.
SPLASHGEAR
Beachy, full-coverage pieces include ankle-length versions of board shorts, rash guards in different lengths and headgear. They don't cling when wet, have maximum UV protection and dry rapidly. splashgearusa.com
CAPSTERS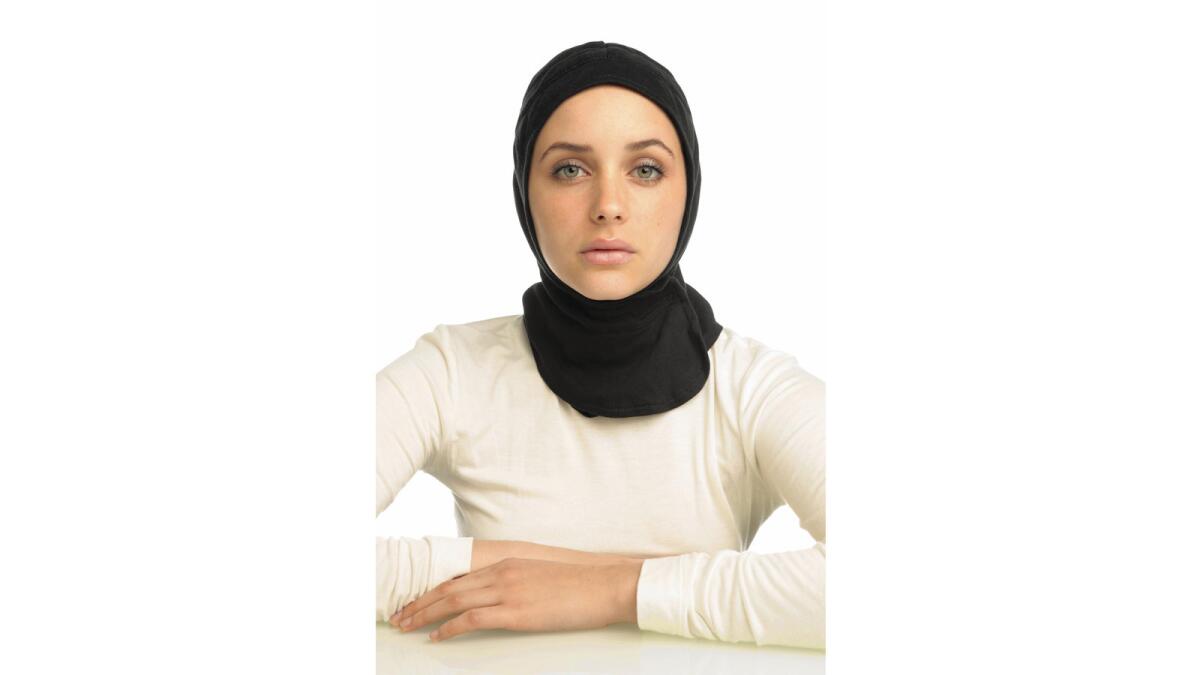 Made to tough out the most intense sport, Capsters are head coverings that are breathable, stretchable, come in a variety of colors and most important, stay in place. They're also FIFA-certified. capsters.com
AQUA MODESTA
Modest swimwear for girls and women, including a comfortable alternative to a knee-length skirt and leggings, called the Skant. It meets standards of tzniut while allowing full mobility in activities that require extended leg movement. aquamodesta.com
NASHATA
Specializing in sports hijab and stylish, full-performance, head-to-toe activewear. shop.nashata.com/en
KOSHER CASUAL
Multitasking active wear that performs in the water or on the basketball court: It's made of breathable, lightweight fabric, has UV protection, is fast-drying and fade-resistant. koshercasual.com