Column: I'm rooting for the Playmate and the porn star, but honestly, there are no victims in the Trump sex scandals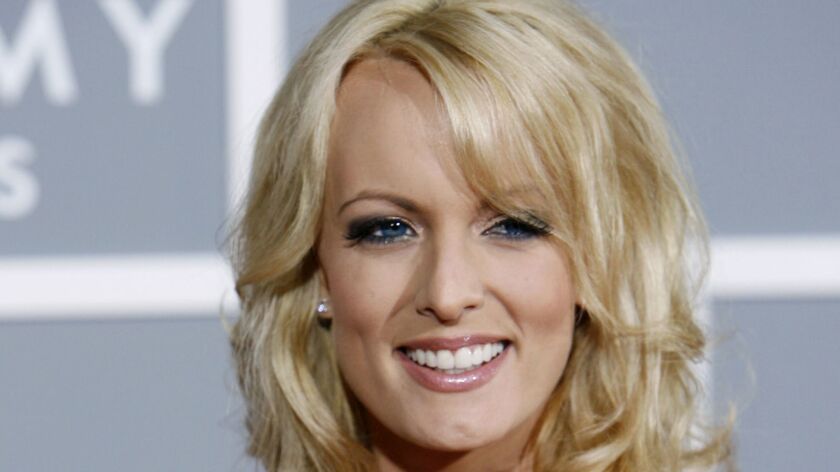 I believe Stormy Daniels.
The 39-year-old adult film actress and director told Anderson Cooper on "60 Minutes" that she'd jokingly spanked Donald Trump with a Forbes magazine, had sex with him once, then continued to meet him in hopes he'd get her a gig on "The Apprentice."
Daniels got some hush money to stay quiet, didn't, and now, Trump is trying to ruin her financially.
I believe Karen McDougal too.
Over the course of a 10-month relationship with Trump, the 47-year-old former Playmate and fitness model told Cooper on CNN last week, she had lots of sex with the future president, a much-married man whose third wife had recently had a baby.
(She fell in love with him before coming to her senses and breaking things off. She felt a "little old stab" in her heart, she said, that time he showed her Melania's private bedroom during a tour of his Trump Tower apartment.)
Like Daniels, McDougal tried to sell her story, but instead ended up with hush money. Now she claims she was manipulated into signing away her right to talk about her misbegotten affair.
When it comes to our president and stories about his libido, I think I speak for many Americans when I say the yuck factor is yoooge. Trump, 71, allegedly bestowed his ultimate compliment on each woman: You remind me of my daughter.
Adding money to the mix makes it all so much yuckier.
"After we had been intimate, he tried to pay me," McDougal told Cooper. "And I actually didn't know how to take that …I thought, 'Does he think I'm in this for money or why I'm here tonight?'"
Daniels told InTouch magazine that she was not attracted to Trump, and did not want to have sex with him, but did it anyway. "I do remember while we were having sex, I was like, 'Please don't try to pay me.' But I bet if he did, it would be a lot. … Still, I have no idea why I did it. Honestly, I really don't."
I do. She must have considered it an investment.
It's all so complicated.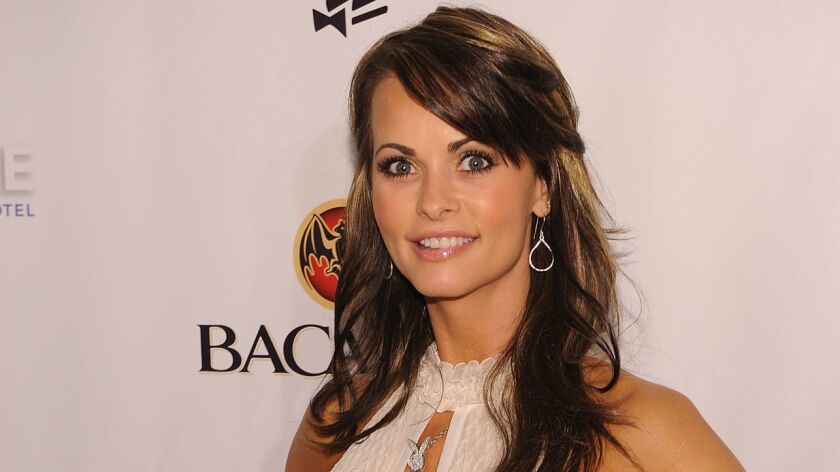 Neither the Playmate nor the porn star wanted to be compensated for sex with Trump, but each was willing to accept money — from Trump's lawyer in Daniels' case, and from the parent company of the National Enquirer in McDougal's case — for not talking about having sex with Trump.
But then former friends of each woman began to leak information on social media about their liaisons with Trump, and each decided she needed to get out in front of the story. So now they are suing to overturn contracts that prevented them from speaking freely about having sex with Trump even though they agreed to keep mum. Trump is suing Daniels for breaking her silence. Daniels is suing Trump's lawyer, Michael Cohen, for defamation.
Honestly, everything — and everyone — Trump touches is sullied by the contact.
::
Is there anyone out there who does not believe that McDougal and Daniels are telling the truth? The payouts were sleazy, for sure, and if it turns out, as some legal experts have suggested, that campaign finance violations occurred, someone might be penalized with a fine. Big whoop.
It's not as if we're looking at a John Edwards-style scandal here.
Edwards, you may recall, was charged with illegally diverting more than $1 million in campaign money to support his secret mistress and love child as he ran for president in 2008 while his wife of 35 years was dying of cancer.
He faced up to 30 years in prison, and ended up disgraced, but convicted of nothing. A jury acquitted him of one charge, and a mistrial was declared on the others. Prosecutors opted not to retry him. (Fun fact: The Edwards scandal was broken by the National Enquirer, which is run by David Pecker, the very Trump friend who conspired to protect Trump from a sex scandal by buying the rights to McDougal's story, then refusing to run it. It pays to have friends in low places.)
::
Daniels' allegation that she was physically threatened in 2011 by some anonymous goon who told her not to talk about Trump is disturbing, but many years have passed since then, and she seems in fine fettle. More than fine; flourishing even. She told Cooper she's being offered more money than ever to do the same things she's always done. Good for her.
McDougal, who has said that she was in love with Trump, that he loved her, and she thought their affair could potentially lead to marriage, says she wants to regain control of her own story and is understandably angry that she was manipulated by Trump's pal, Pecker. She has returned to her faith, she told Cooper, and is working "in ministry."
I appreciate the spirit of both these women, who have decided honesty is better than silence, and who have risked vilification and potential financial peril in order to make a point about the importance of not being silenced or cowed by Trump's power or money.
Of course, there may be some cash in it too. You can't hold that against them, though. Making money off a sex scandal is as American as, well, Playboy and pornography.
To read this article in Spanish click here
Twitter: @AbcarianLAT
---