A 3-week old orphaned kitten is fed with a small bottle at North Central Los Angeles Animal Services. Every spring city shelters euthanize about 1,000 neonatal kittens that can't survive on their own. Shelters have started foster parent bottle feeding programs to help keep them alive.
(Gina Ferazzi / LAT)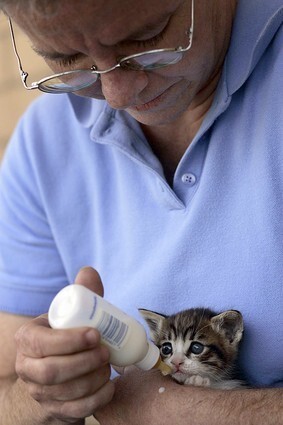 Animal Care Technician Patt Ott feeds a 3-week old orphaned kitten with a small bottle.
(Gina Ferazzi / LAT)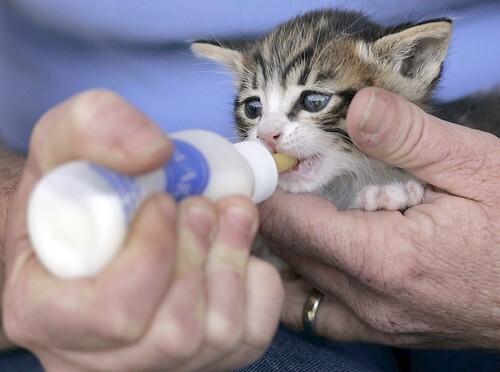 Anyone interested in adopting a kitten should call 213-305-9068 or 213-305-8556 and link to the website www.laanimalservices.com
(Gina Ferazzi, Los Angeles Times)