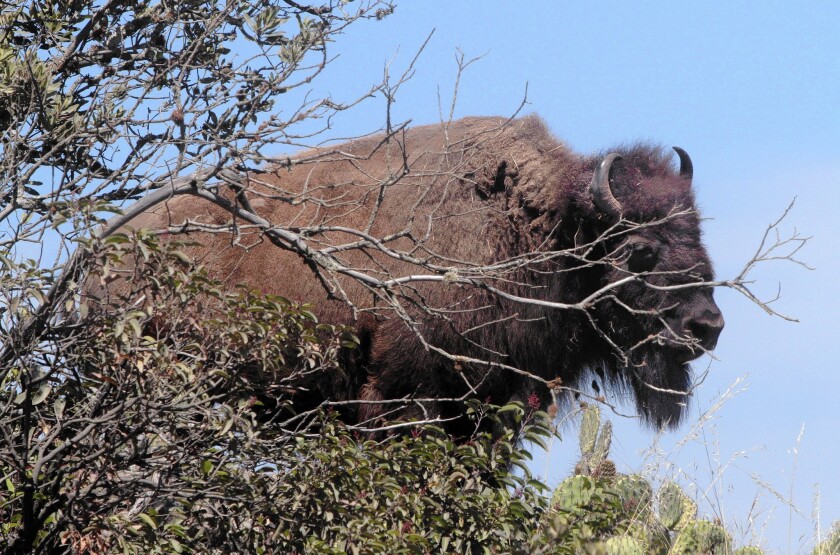 Reporting from Avalon, Santa Catalina Island —
This harbor community is bracing for water rationing this summer and even more severe restrictions this fall in the face of continuing drought, dwindling groundwater and a rising demand from tourists who are flocking here in numbers not seen since 2000.
Ron Hite, district manager for the island's water utility, Southern California Edison, told the Avalon City Council recently that this is the driest year on the island in 123 years.
Edison plans to impose restrictions in July that will call for the island's 2,200 ratepayers to reduce water consumption by 25% or face penalties on their monthly bills. If current trends continue, Edison could be forced to reduce water usage by 50% in November, the utility warned.
If that happens, restaurants may have to serve customers with paper and plastic plates, cups and utensils because they won't have enough water to wash dishes, business leaders say. Hotels may be forced to turn away customers.
The restrictions could have a devastating effect on a building boom in Avalon spurred by a steady uptick in tourism over the last four years. More than half a dozen projects are underway or planned in the two-square-mile community, including a museum, hotel and a spa scheduled to open in July.
With so much at stake, many Avalon officials and business owners are pointing an accusing finger at Edison, which acquired the island's water, gas and electric utility in 1962.
"Our good fortune in having some of the highest visitor counts we've ever seen is not why we are going into serious water rationing in July," said Wayne Griffin, president and chief executive officer of the Catalina Island Chamber of Commerce. "We're going into water rationing because of a terrible drought and because Edison has done very little to increase our water supplies over the past half-century."
Avalon City Councilwoman Cinde MacGugan-Cassidy said the island's population has doubled to 4,000 since 1978 and the visitor count has jumped from 450,000 to 850,000. "What has Edison done to double the amount of water available to Avalon over those years? Not much."
More water is probably on the way, but it is several years away.
The Catalina Island Co., which owns most of the developable land on the 75-square-mile island about 22 miles offshore, plans to fund construction of a new $2-million well to tap water supplies in bedrock hundreds of feet beneath the city's diminishing reservoir and aquifer supplies.
If tests validate the well's potential, and the permitting process goes smoothly, it could begin producing up to 300 acre-feet of water within a few years. The new resource would be evenly divided between the Island Co. and local ratepayers, who consumed a total of 400 acre-feet of water last year.
The utility said that maintaining the water system and boosting its capacity has been costly and time-consuming. In recent years, the utility has made seismic improvements at dams and reservoirs, replaced a pump house, repaired infrastructure damaged by fire and increased capacity of the island's main water storage basin, Thompson Reservoir.
Edison's desalination plant provides about 80% of the roughly 250,000 gallons of water consumed on the island each day during the slow winter months, with the rest coming from groundwater wells, utility officials said. In the summer, when the island population grows to more than 8,000 people on a given day, Edison relies mostly on groundwater wells.
Avalon is operating in Stage 1 restrictions, which prohibit the washing of streets, piers, parking lots and driveways. July's restrictions will fall under Stage 2, which begins when the water level at Thompson Reservoir drops below 300 acre-feet. In Stage 3, water usage must be reduced by 50%, and in Stage 4 by 75%.
In Hite's remarks to the City Council, he noted that U.S. government meteorologists are forecasting that an El Niño weather pattern will return to the Pacific Ocean this winter, probably bringing ample rain to California.
---