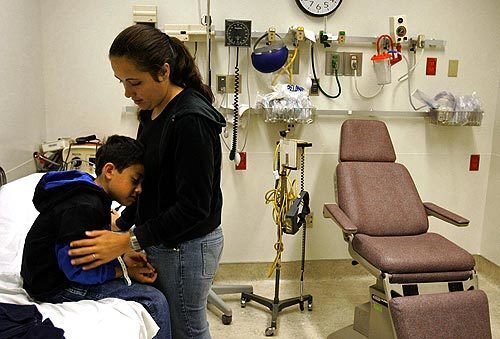 4 Images
Emergency Rooms Endangered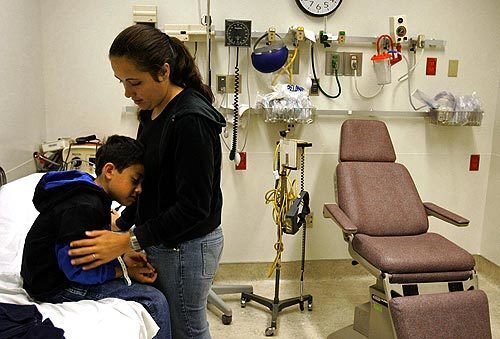 A CLOSE CALL:
Nodrigo Plata, 6, leans against his mother, Naty Mercado, in the emergency room of Downey Regional Medical Center. The hospital had considered closing the ER a year ago, but a new Medi-Cal reimbursement contract kept it open.
(Gary Friedman / LAT)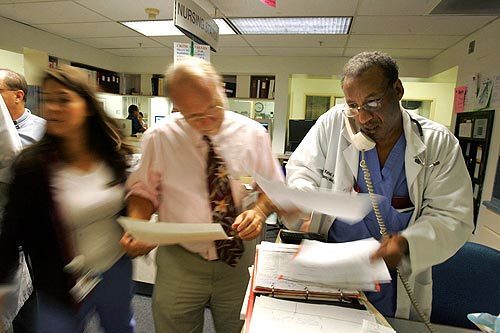 PATIENT CARE:
Dr. Richard Guess, center, and Dr. Daniel Kahsai work in the Downey hospital's bustling emergency room.
(Gary Friedman / LAT)
HECTIC PACE:
The ER at Downey Regional Medical Center typically is at capacity by noon daily and stays full until midnight.
(Gary Friedman / LAT)
IN A RUSH:
A patient arrives in Downey's ER, which sees 4,000 to 4,500 patients a month, more than Memorial or King/Drew.
(Gary Friedman / LAT)