Legislators seek to prevent Donald Sterling from writing off NBA fine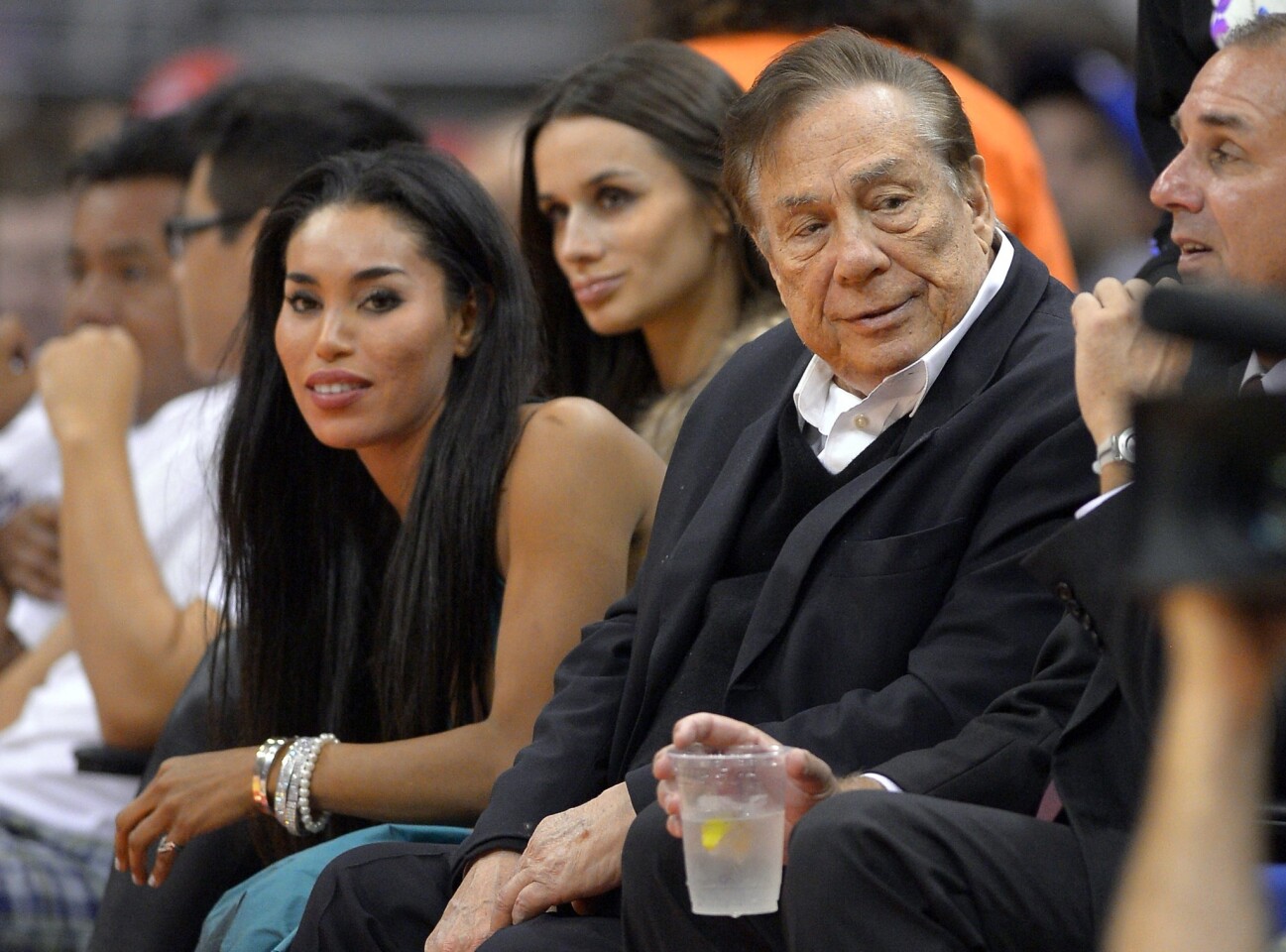 Los Angeles Clippers owner Donald Sterling, right, and V. Stiviano, left, watch the Clippers play the Sacramento Kings during an exhibition game earlier this season at Staples Center.
(Mark J. Terrill / Associated Press)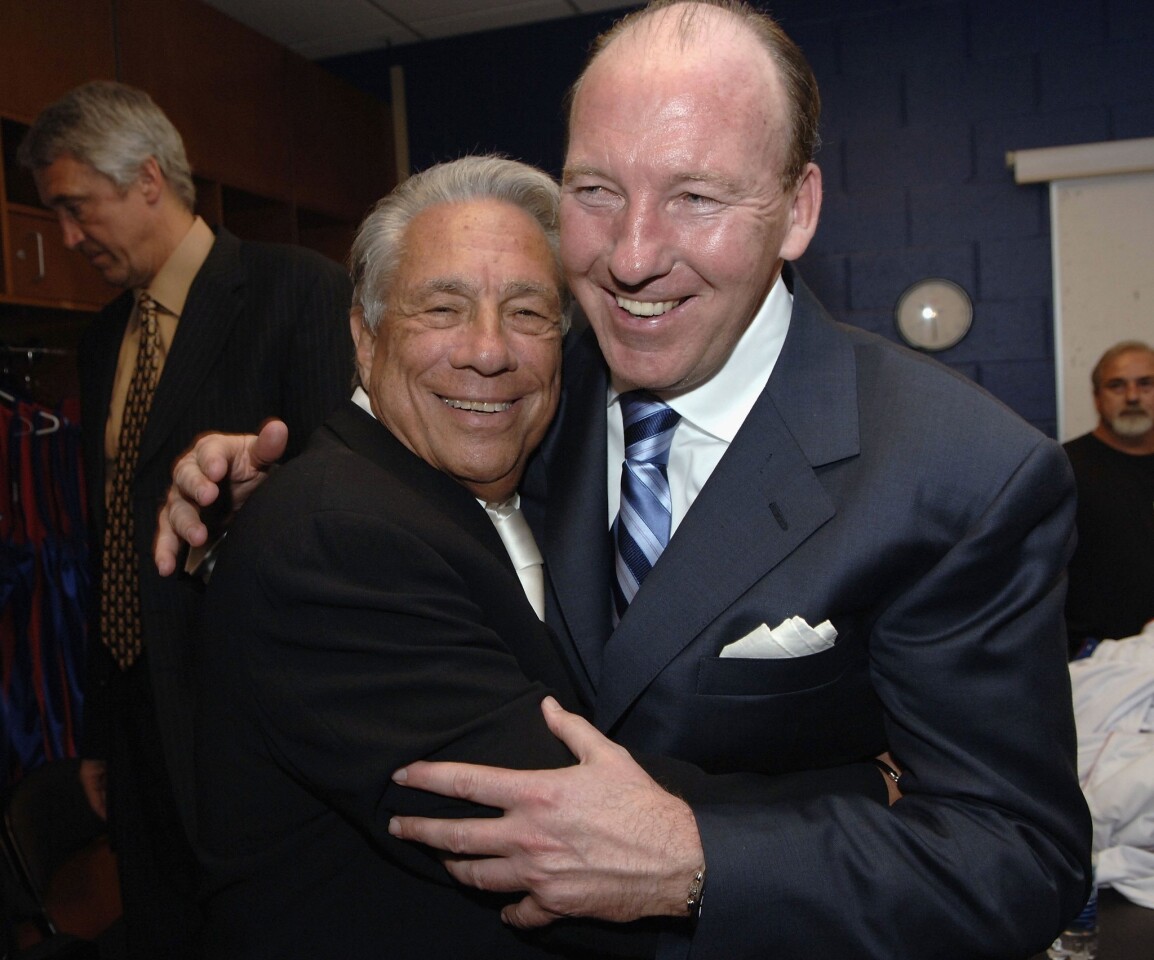 Clippers owner Donald Sterling, left, embraces then-Coach Mike Dunleavy after a 2006 playoff victory over the Denver Nuggets.
(Andrew D. Bernstein / Getty Images)
Clippers forward Ricky Davis and owner Donald Sterling pose for a picture on media day at the team's training facility in Playa Vista.
(Ricardo DeAratanha / Los Angeles Times)
Clippers owner Donald Sterling was the honorary event chairman for the second California Gold Star Awards dinner gala and auction at the Disneyland Hotel in 2003.
(Robert Mora / Getty Images)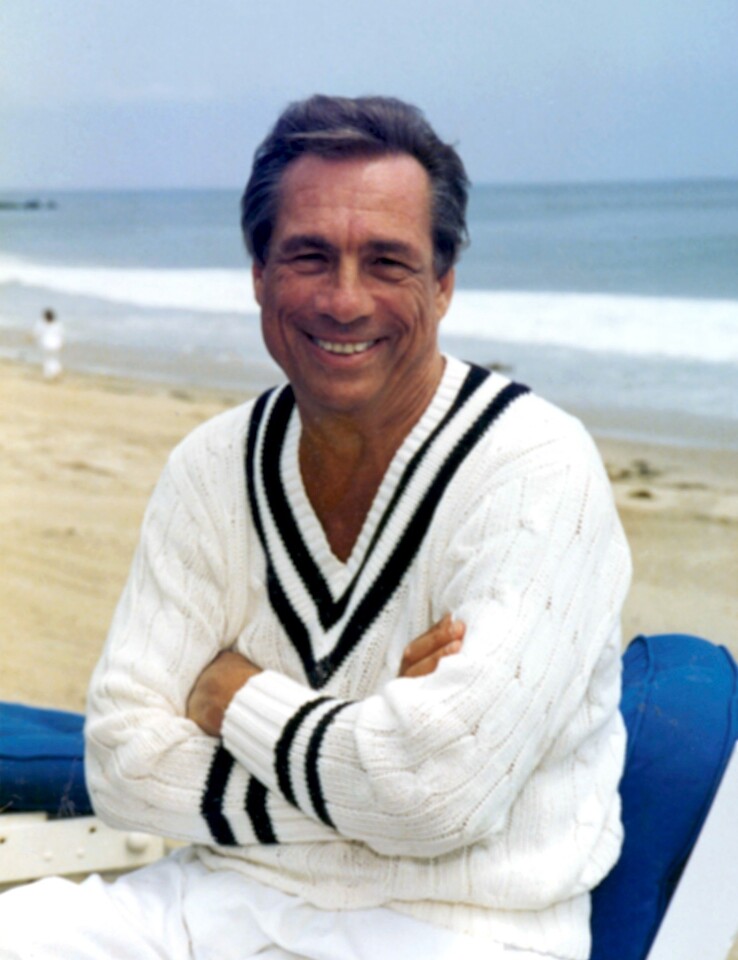 Donald Sterling, shown in Malibu in 1989, has owned the Clippers since 1981, when the franchise was based in San Diego. He moved the team to Los Angeles in 1984.
Clippers owner Donald Sterling, left, Steve Soboroff, who sold the land for the team's Playa Vista training facility, center, and Clippers President Andy Roeser, right, pose for a photo on media day.
(Ricardo DeAratanha / Los Angeles Times)
The Clippers stand for the National Anthem with their warmups inside-out in silent protest of comments attributed to team owner Donald Sterling.
(Wally Skalij / Los Angeles Times)
Embattled Clippers owner Donald Sterling may be able to write off his critics, but if two state lawmakers have their way, he won't have the same option with the $2.5-million fine imposed on him by the NBA.
Two state Assembly members from Los Angeles filed legislation Tuesday that would prevent sports team owners from writing off league fines as a business expense when they file their state income tax returns.
NBA Commissioner Adam Silver banned Sterling from the basketball league for life and fined him after a nationwide uproar over comments he made about African Americans.
The bill was filed by Democratic Assemblymen Raul Bocanegra of Pacoima and Reggie Jones-Sawyer of Los Angeles.
"Donald Sterling's outrageous comments and historic fine should not be rewarded with a multimillion-dollar tax refund," said Bocanegra, who chairs the Revenue and Taxation Committee. "This fine is intended as a punishment; it should not be used as a tax loophole."
The new legislation, AB 877, which amends an existing bill, has yet to be reviewed by legislative analysts or scheduled for a committee hearing.
Meanwhile, Rep. Brad Sherman (D-Sherman Oaks) has asked city, state and federal regulators to "prioritize" inquiries into any allegations that Sterling's companies engaged in racial discrimination against people who sought to rent apartments at the billionaire's residential properties.
In a letter to the regulators, Sherman cited a payment of more than $2.7 million that Sterling made in 2009 to settle federal claims that he discriminated against tenants. Sherman's letter did not say there were allegations pending against Sterling or his companies.
A Sterling representative did not return a call late Tuesday seeking comment. In the 2009 settlement, Sterling did not admit liability.
Times staff writer Paul Pringle contributed to this report.
---
The stories shaping California
Get up to speed with our Essential California newsletter, sent six days a week.
You may occasionally receive promotional content from the Los Angeles Times.