Bell collected hefty fines in numerous code-enforcement cases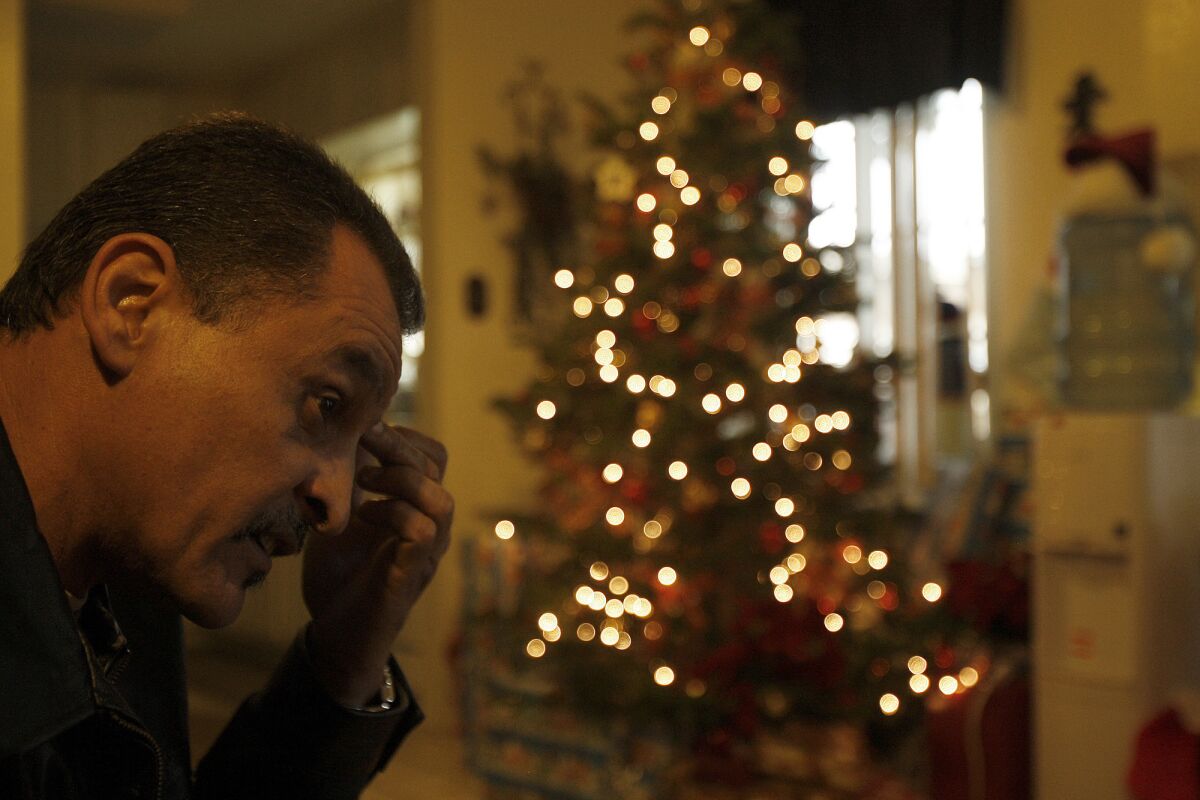 The city of Bell extracted tens of thousands of dollars from plumbers, carpet cleaners, even people scavenging for bottles and cans, by seizing vehicles for alleged code violations and then pressuring the owners to pay arbitrary fines.
In hundreds of cases, city officials created documents that looked like official court papers declaring individuals were making a payment to the city as part of a "civil compromise." Normally, such cases would be reviewed by a judge to ensure that they had been settled fairly. But the vast majority of these cases do not appear to have been presented to a court. Times reporters reviewed 164 cases, roughly one-third of those located in the city's records, and found only three that were filed. All three were dismissed.
The practice took place for at least eight years until The Times inquired about it recently. Interim Chief Administrative Officer Pedro Carrillo, who said he had been unaware of the scheme, has now stopped it and said code enforcement officials were no longer impounding vehicles. He also said he is looking into allegations that some confiscated property disappeared.
FULL COVERAGE: High salaries stir outrage in Bell
"It stinks, honestly," he said. "I see no pattern in these things. It just seems targeted."
Experts said Bell's practice was unheard of elsewhere and legally questionable on at least two grounds: the failure to have a judge review the "settlements" and the seizure of property, which was often done on the grounds that cars, trucks and other goods were evidence needed for investigations that do not appear to have taken place.
The reason for requiring a judge's involvement is that "it's done in open court. There's a certain integrity there," said Maureen Siegel, senior assistant Los Angeles city attorney.
Mark Sellers, former Thousand Oaks city attorney, said that for a code-enforcement officer to say: "'I'm going to confiscate your vehicle because you were digging for cans and bottles'" amounts to "depriving that person of an important property right without due process."
Those cited include a husband and wife passing out handbills, a taxi driver dropping off a customer, a woman selling mangoes and a homeless man picking up bottles. The fines varied widely, with amounts ranging from $25 to $1,000, plus a promise to pay an additional $1,000 for any future violation of the Bell municipal code. One person caught selling strawberries paid $75. Another paid $200, according to the records.
One of those snared was plumber Frank Santiago. Three years ago, a Bell resident called Santiago to check out a leaking kitchen pipe. He found nothing wrong and was backing his van out of the driveway when a code enforcement officer pulled up and blocked his way, the plumber recalled.
The officer wanted to know if Santiago had a license to do plumbing in Bell. Santiago said he told the officer he hadn't even pulled out any tools, but the officer cited him anyway and towed the van. Santiago and a supervisor showed up the following day at City Hall to settle the matter and were directed to pay for licenses for all 10 vehicles in the company fleet. In all, they paid $2,200 in fines and fees, according to records and interviews.
"They were just trying to get money one way or another," Santiago said. "What they did wasn't right."
READ THE DOCUMENT: See how Bell created documents that looked like official court papers.
The program is a prime example of the aggressive efforts that officials in one of Los Angeles County's poorest cities were making to raise revenue, some of which was used to help pay the large s alaries of top officials. State auditors already have concluded that Bell levied unlawful taxes and fees on its residents. The Times previously reported that city officials demanded tens of thousands of dollars in fees from business owners and pushed police officers to meet a daily quota on impounding cars. Those programs are being investigated by authorities.
Bell's former city administrator, Robert Rizzo, and seven other current and former officials were charged by Los Angeles County prosecutors this fall with multiple counts of corruption, mostly related to efforts to conceal salaries as high as the $1.5 million Rizzo was set to earn this year. All have pleaded not guilty.
Records show the citations, impounds and settlements were overseen by Eric Eggena, who served as city prosecutor and head of code enforcement. Eggena, who earned $421,402 annually, was fired in October after he was identified as one of the city's top-paid officials.
Eggena did not respond to requests for comment.
Thousands of pages of documents reviewed by The Times revealed more than 450 code-enforcement cases involving civil compromises.
In each, the person cited for violations signed documents titled "Superior Court of The Southeast/North Judicial District," referring to the courthouse in Huntington Park. Although most of the individuals had been cited for code infractions, the documents stated that they were agreeing to pay a fine to settle a "criminal action."
And while the justification for impounding property was that it was needed as evidence for an investigation, many of the cases reviewed by The Times were settled within hours of the citation, and many of the people cited admitted their violations at the scene. There were no reports showing that any evidence was gathered from the impounded cars. In addition to the fines, the city charged a $400 release fee and received additional money from the tow yard depending on how long a car had remained there.
A number of those caught up in the enforcement efforts were struggling to get by. Bell resident Alfredo Moreno, 73, was laid off three years ago from his job as a packer at a Norwalk market. Since then, he has collected bottles and cans to survive, waking up at dawn to scour streets and alleys. On a good day he makes between $10 and $15.
In April, he was scavenging when a code enforcement officer cited him for "unauthorized collection" of recyclable material, records show. His 1999 Ford van was impounded as evidence.
Moreno said the enforcement officer gave him two choices: He could settle the matter by paying a fine at City Hall or go to court. "He told me 'If you pay later, it will be more expensive,'" Moreno recalled.
Two weeks later, Moreno came to City Hall and signed his civil compromise, which was approved and signed by Eggena, records show. The fine was $50. After borrowing money from his children, he also paid $500 to retrieve his van.
A Spanish speaker, Moreno said he didn't understand the document and did not challenge it. Moreno expressed the helplessness that many in Bell felt over the city's aggressive efforts to raise money — and the difficulty they faced in getting anyone to work on their behalf.
"What can I do against them?" he said of the city. "Nothing."
In some cases, city records do not indicate whether seized property — including couches, kitchen utensils and an ice cream cart — actually was returned.
Carrillo, the city administrator, said code enforcement officers told him Eggena took control of some property, and they don't know what happened to it. Prosecutors are investigating allegations that seized property disappeared, according to investigative reports reviewed by The Times.
One such case involved Alfonso Lewis Booker, who pulled into a gas station parking lot in a rented new Cadillac on a Friday in 2008 to sell silver- and gold-plated jewelry. He had just started doing business, he said, when he was spotted by a code enforcement officer.
Booker was cited for illegal vending, and his rented car was towed. City records show that 58 gold- and silver-plated watches, rings, chains, medallions and bracelets were also seized.
Booker recalls the officer gave him the number of someone in City Hall to settle the matter. When he called, he said the man told him to bring $200 to get his jewelry back. He went to City Hall with the money 11 days later, records show.
He signed a civil compromise but said he never got his jewelry back. Documents released by the city include no receipt showing that the items were returned.
"They said I waited too long to do that," Booker said. "They wouldn't give it back."
Times staff writers Corina Knoll and Ruben Vives contributed to this report.
---
The stories shaping California
Get up to speed with our Essential California newsletter, sent six days a week.
You may occasionally receive promotional content from the Los Angeles Times.