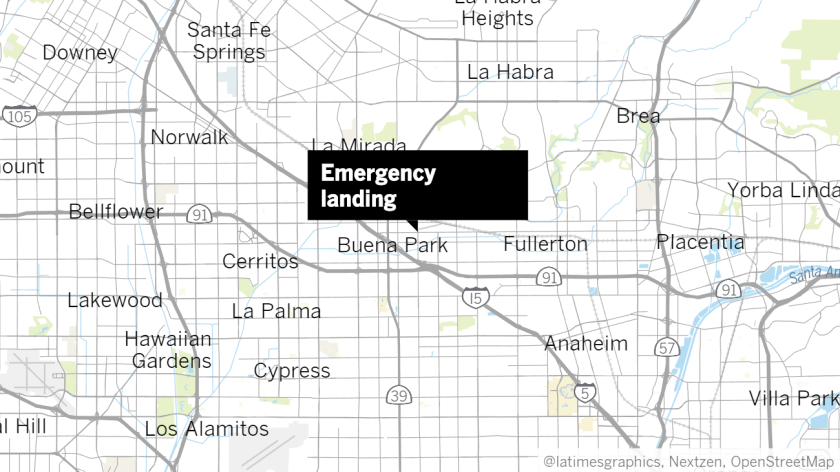 A single-engine plane that departed from Fullerton Municipal Airport made an emergency landing Thursday on Commonwealth Avenue in Buena Park, with both men on board escaping injury.
The aircraft landed about 5:15 p.m. near Dale Street, Orange County Fire Authority Capt. Stephen Horner said.
Shortly after taking off, the plane had some engine trouble, forcing the pilot to bring the aircraft down on the street, with just minor damage to the plane, Horner said.
The plane was leaking some fuel, which crews worked to contain, he said.
The Federal Aviation Administration identified the plane as a Cessna 172 that lost engine power while the pilot practiced takeoffs and landings before landing southwest of the airport.
The plane's right wing struck a road sign, according to the FAA, which reported that no one on the ground was injured.
The plane was loaded onto a truck and returned to the airport, according to the fire authority.
An FAA registry listed the plane's owner as Garrett J. Hess of Fullerton.
The FAA and the National Transportation Safety Board will investigate the emergency landing.
---