Woman attacked months ago by Rancho Tehama gunman 'knew this was going to end bad'
Hailey Poland was attacked by the gunman months before he killed her boyfriend and her mother. (Video by Christina House / Los Angeles Times)
She was 500 miles away when a wild-eyed gunman killed her boyfriend, his mother and three other people in a dusty mountain hamlet in Northern California.
Now, just two weeks after Kevin Janson Neal's bloody rampage ended in a hail of police gunfire, Hailey Poland said she can't help feeling that she should have been with the victims of Rancho Tehama.
"I just wish I could've been there for them," Poland said from her parents' home in Lancaster. "Kevin's dead, he got the easy way out. The world is rid of one less psychopath with a gun targeting innocent people."
Poland knew the killer all too well. She once lived next door to Neal and carries a short scar on her torso where he stabbed her with a kitchen knife during a confrontation in January.
Poland said she's still jittery from the sound of gunfire that echoed frequently from the killer's property next door, as well as the sound of violent confrontations between him and his wife.
"We all knew this was going to end bad," said Poland, 34. "We just didn't know how exactly and when."
::
Initially, Tehama County sheriff's officials said Neal's violent binge was random, and therefore couldn't have been predicted. Later, when they discovered that Neal's wife, Barbara Glisan, 38, had been shot to death and hidden beneath the floor of their trailer home, sheriff's officials said her slaying precipitated the rampage.
But Poland argues that sheriff's officials ignored countless warning signs in the weeks and months leading up to the killings — including the escalating harassment Neal visited on her late boyfriend, Danny Elliott, 38, and his late mother, Diana Steele, 68.
Along Bobcat Lane, where the nights are pitch black and every voice and heavy thud carries through the air, the sounds of commotion at Neal's residence came with disturbing regularity, Poland said.
"I can't tell you how many times I'd hear them fight and I'd hear her yell, 'I didn't do anything, stop!' And then furniture getting flung, her screaming," Poland said.
The Tehama County Sheriff's Office said there's no record of complaints between Neal and his wife, although deputies did take a misdemeanor battery report after he allegedly punched a woman in the face near his property in 2016.
After that, Neal began shouting insults and epithets at Elliott when he'd arrive home in his mother's yellow Corvette, Poland said. Eventually, Neal began to harass Poland, her boyfriend's son and the rest of the household as well.
The conflict seemed to reach a head in January, when Poland and Elliott's mother went for a walk.
Neal fired a rifle toward the pair and splintered a wooden fence post behind the women, according to Poland and sheriff's reports.
"How are your ladies' day?" Poland remembered Neal saying a moment before he hopped a fence and waved a 10-inch kitchen knife at them.
Neal told them they were on private property, and Poland countered they were not. Neal accused the neighbors of cooking methamphetamine and said the fumes turned him into "what he is today," Poland recalled.
Then he attacked.
"Literally with the snap of a finger, it was like nothing but darkness in his eyes. It's like it wasn't him anymore," Poland said, her voice cracking with emotion.
He rushed at Poland, but Steele reached out with her arm and slowed him down. Neal and the 68-year-old woman rolled around on the ground as Neal pummeled her face.
At one point, Poland pulled Neal off of Steele. After he grabbed Poland by the hair, she twisted around and he plunged the knife into her belly.
Neal moved to attack Steele again when Poland bellowed, "Kevin! Stop!"
"He literally stopped in his tracks," she said.
Everyone was exhausted.
"This fight went on for 15 minutes. Fifteen long minutes," Poland said tearfully.
Poland and Steele stumbled home bloody. Neal retreated home and waited for authorities to show up.
Neal was arrested that day on suspicion of assault with a deadly weapon, among other felonies, and was jailed. He posted $160,000 bail and was back home before Poland was released from the hospital for her stab wound, which didn't prove to be life-threatening.
Acting on both a criminal complaint and a civil harassment restraining order filed by Poland after the attack, a judge ordered Neal to turn over his guns and banned him from possessing any others.
In February, court records show that Neal reported handing over a single pistol. He checked off a box on a form attesting that he had no other guns.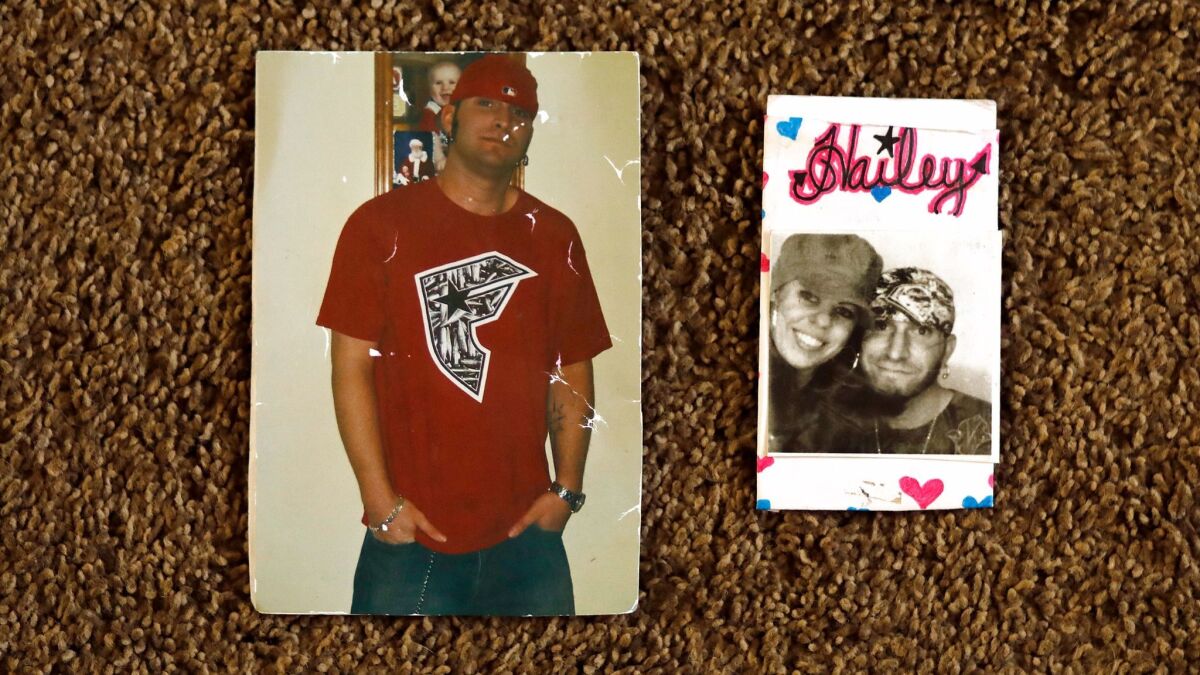 ::
But after his release, Neal stepped up his terror campaign against his neighbors even further, Poland recalled.
He set up a camera in the trees and sat on his porch with binoculars.
Records of calls to sheriff's deputies by both households showed that Neal frequently filmed his neighbors. He accused Elliott of pointing a gun at him, but deputies said footage did not support the claim.
Then there was the incessant gunfire — day or night.
Between November 2016 and this month's killings, Tehama County sheriff's officials said they responded to 21 complaints in Neal's neighborhood.
Many of them involved Steele and other neighbors complaining that Neal was shooting. Other reports came from Neal and his wife, accusing Elliott of yelling at them, followed by claims that the Steele home doubled as a meth lab. Searches by sheriff's deputies and firefighters turned up nothing of the sort.
Phil Johnston, the Tehama County assistant sheriff, said that — despite his and deputies' belief that Neal had guns in violation of a court order — they were unable to take any action because they never received an eyewitness account that explicitly put a firearm in Neal's hands.
If they had, they could have sought to rearrest him and increase his bail or seek a misdemeanor charge that he violated a court order, officials said.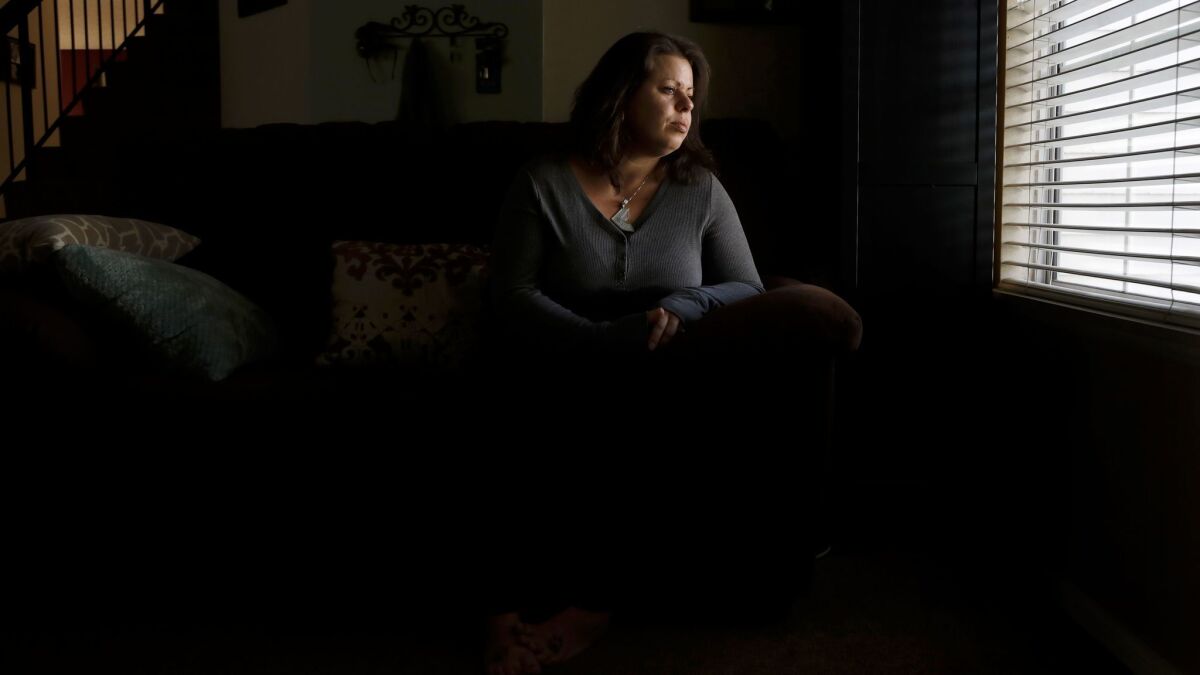 In August, Neal's wife filed a civil harassment complaint against Elliott, accusing him of threatening them verbally and with a gun. Elliott would flip them the middle finger when he'd drive by, but he never threatened them, Poland said.
But the dispute took a toll on the couple's relationship. They began to argue constantly.
In September, Poland's maternal grandfather died. Poland and Elliott agreed it was a good time to "take a break" and see where they were when she came back.
But when Poland returned with her mother and sister in mid-October to see whether she should stay or go, the situation wasn't what she expected.
Elliott was angry, she said. He wouldn't look her in the eye. He said he didn't want to be with her anymore, then punched and kicked the walls.
Elliott's mother said things had gotten worse between Neal and their family in the month Poland had been gone.
"We think he was just pushing her away so that she wouldn't be there, because it was escalating," said Kathy Poland, Hailey Poland's mother. "If it wasn't for Danny, we'd be planning her funeral right now too."
For breaking California news, follow @JosephSerna on Twitter.
---
The stories shaping California
Get up to speed with our Essential California newsletter, sent six days a week.
You may occasionally receive promotional content from the Los Angeles Times.